If you've never used it before, Adobe Lightroom is a powerful photo editing tool that lets you tweak and tune your images before you do any kind of manipulation in Photoshop. You can adjust colors, settings, and more, and once you have a system, you can apply it to batches of images at a time, quickly and easily. Basically, it's a cool tool for both professional photographers and aspiring Instagram models, as well.
But the magic really comes alive with presets. These are kits that you can either create or purchase that apply a specific set of filters to your image. Sometimes it's adjusting the saturation, other times it's sharpness, colors, and tones. There are thousands of options out there. You just have to know where to look and how to install the kits.
Fortunately, we've got that covered. Let's take a moment to walk you through the process of first finding a preset, then installing it, and finally, using it on your images. Don't worry, it's super easy.
STEP 1. Locate Presets Folder
The obvious first part here is to open up Lightroom. Second, navigate to the menu bar and go to Edit > Preferences. On a Mac, it's under Lightroom > Preferences.

Next, a pop-up window will appear, and that's where you'll see a series of tabs at the top of the screen. Choose Presets, and look toward the middle of the window. See that one that says Develop Presets? Click that.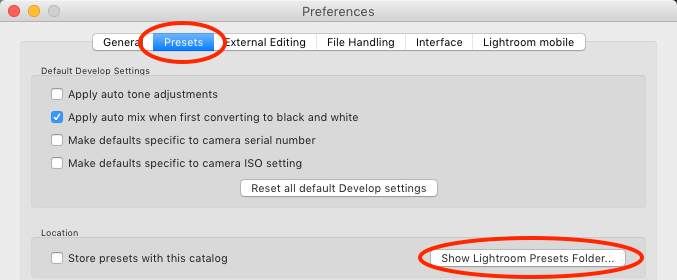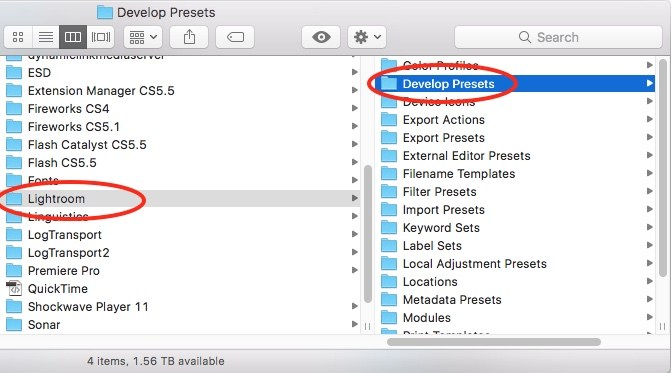 Now a folder will appear on your screen, and it's the one where you're going to put your new presets. Just drag or copy them into the folder, and you're good.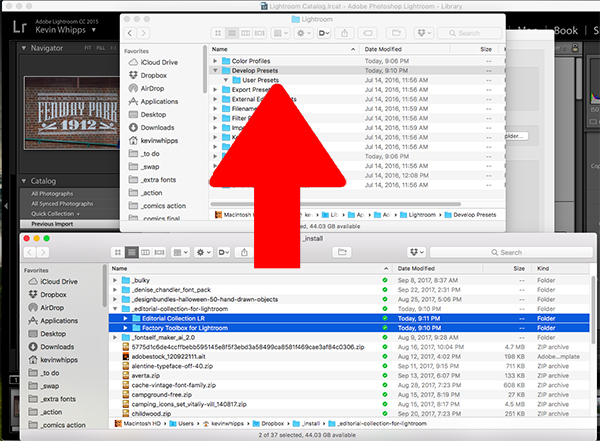 STEP 3. Restart Lightroom