Don't know how to install Photoshop actions, manage them in the simplest way possible? We will show you how to add Photoshop actions on Mac and on Windows in a few simple steps.
Photoshop actions are convenient tools that you can apply for photo retouching in order to simplify the editing process and save precious time if you are a shooter or a graphic designer. They provide more changes than the ordinary Lightroom presets have for color correction. Got interested but don't know how to install them? Here is the best Photoshop action install instructions for Windows and Mac.
What are Photoshop Actions?
Photoshop actions are .ATN format files that were recorded by a Photoshop user while photo retouching in order to repeat them on other photographs. It makes photo retouching faster and stylized without going through every separate step every time you retouch your photos. It's like fast rewinding of your actions.
STEP 1. Unzip the .ZIP file
STEP 2. Open the Photoshop Actions folder
STEP 3. Double click the .ATN file
STEP 4. Your actions are loaded into Photoshop. Enjoy!
NOTE:

YOU CAN LOCATE THE LOADED ACTION  IN "ACTIONS" WINDOW IN PHOTOSHOP

PHOTOSHOP –> WINDOW –> ACTIONS
STEP 1. Enable Actions Window in Photoshop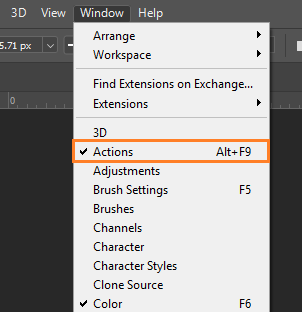 STEP 2. In Actions window, click the Menu Icon and select Load Actions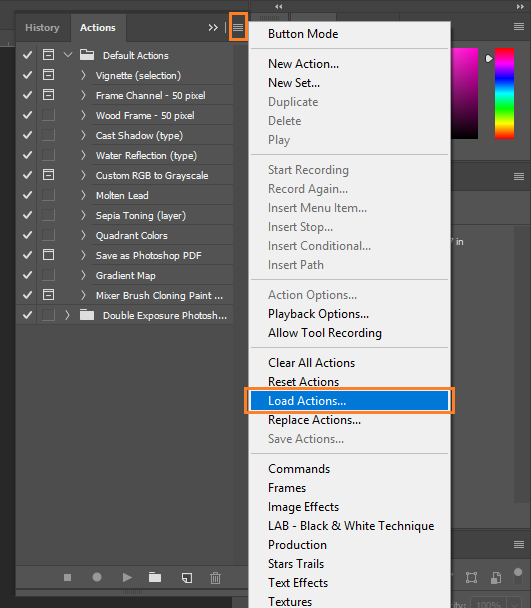 STEP 3. Select the .ATN file and click Load
STEP 4. Click on an Action and
Press the Play Button. Enjoy!