Value: $2270 | You Save: 99%
Get access to all of our premium Photoshop Actions and Lightroom Presets for

Lifetime!
Sick of boring old photos? Well, with the help of this Amazing Bundle from Krystal Designs Co., you'll never look at two photos the same again!
This full shop bundle is made up of unique styled Photoshop Actions and Lightroom Presets that will give your ordinary images an extraordinary appearance. From double exposure to vintage painting, from photo tracer pro to pop art action, you can add some unique effects with the mere click of a mouse.
With just a single click of your mouse, you can create magic on any photograph you want. That's the amazing power of Lightroom Presets. Upgrade your photos by turning them into true works of art with just a single click.
With this deal, we bring you a bundle which is a photographer's dream. For a limited time, we are offering the ultimate design resources bundle of all kinds of professional photography presets and actions you could ever think of.
These Photoshop and Lightroom collections will give you new opportunities to create your own unique designs, save you time and take you to newer heights.
It wouldn't be a must grab deal if these design resources wouldn't come with an extended use license. The license allows you to use these design resources for unlimited commercial and personal projects.
Originally, the value of this Iconic Photoshop Add-ons bundle is $2270. But today, you can get all these add-ons for just $29, only at DesignMont.com.
What's included in this bundle?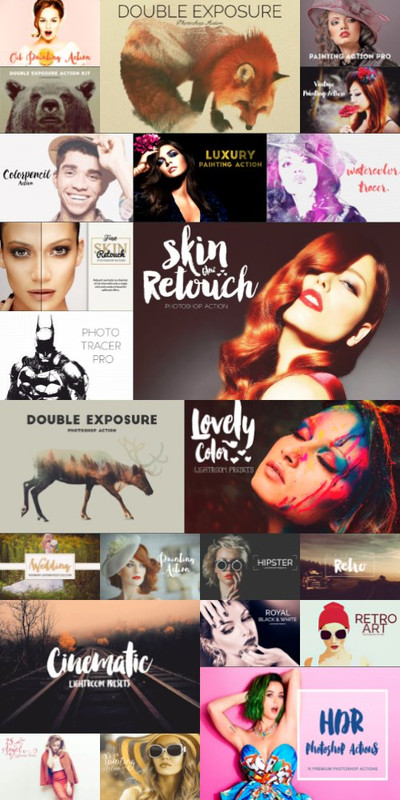 All Photoshop Actions

All Lightroom Presets