Value: $2010 | You Save: 99%
Today we're absolutely thrilled to team up with the most skilled graphic designers to bring you – Designer Essentials Bundle
Get artistic with this brand new bundle that contains all the essential items you need to push your work forward! You will receive 1000+ top-notch resources from some of the most creative and talented designers out there!
From text effects to illustrations, brushes to patterns; this bundle has everything you need to create stunning designs.
This bundle is great for:
Printed products like business cards, invitations, gift tags, fliers, etc.
Digital products including websites, blogs, banners, logos, invitations, templates.
Handmade products like scrapbooking, jewelry & other small business products.
As with all our bundles, this bundle also comes with an Extended License, allowing you to use them across a wide range of personal & commercial projects.
Originally, the value of this amazing design resources bundle is $2010 But today, you can get all these add-ons for just $19, only at DesignMont.com.
What's included in this bundle?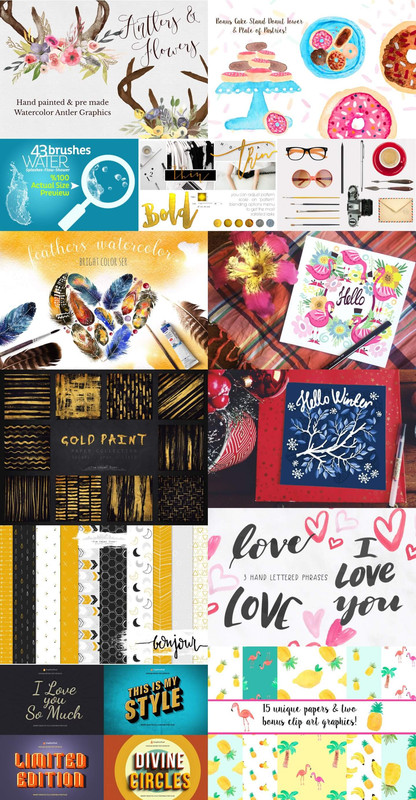 Take a look at what's includes:

Flamingo Patterns and Cards
Who doesn't love flamingos, right? There is a lovely set is full of amazing pink flamingos! I love pink color, do you? Perfect for backgrounds of flyers, posters, invitations, cards, blogs, fabric and ect.
The set includes:
4 vector files ( EPS 10+JPEG)
4 files in PNG format with high resolution and transparent background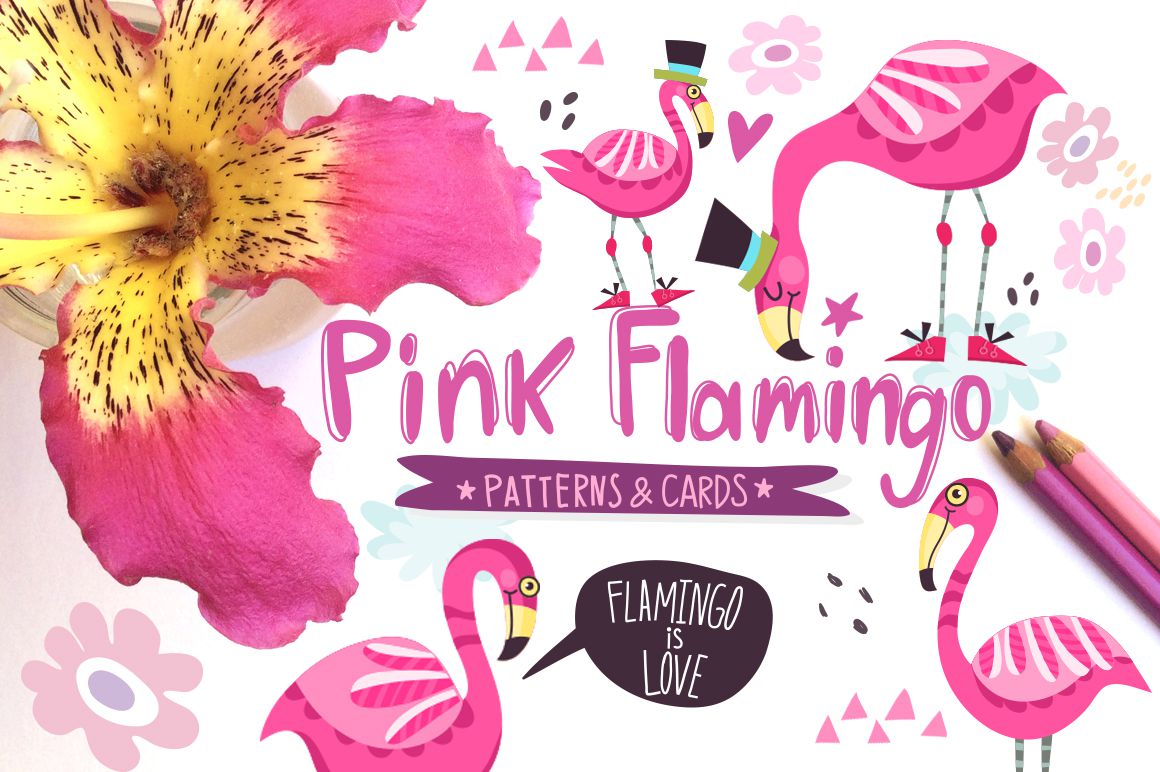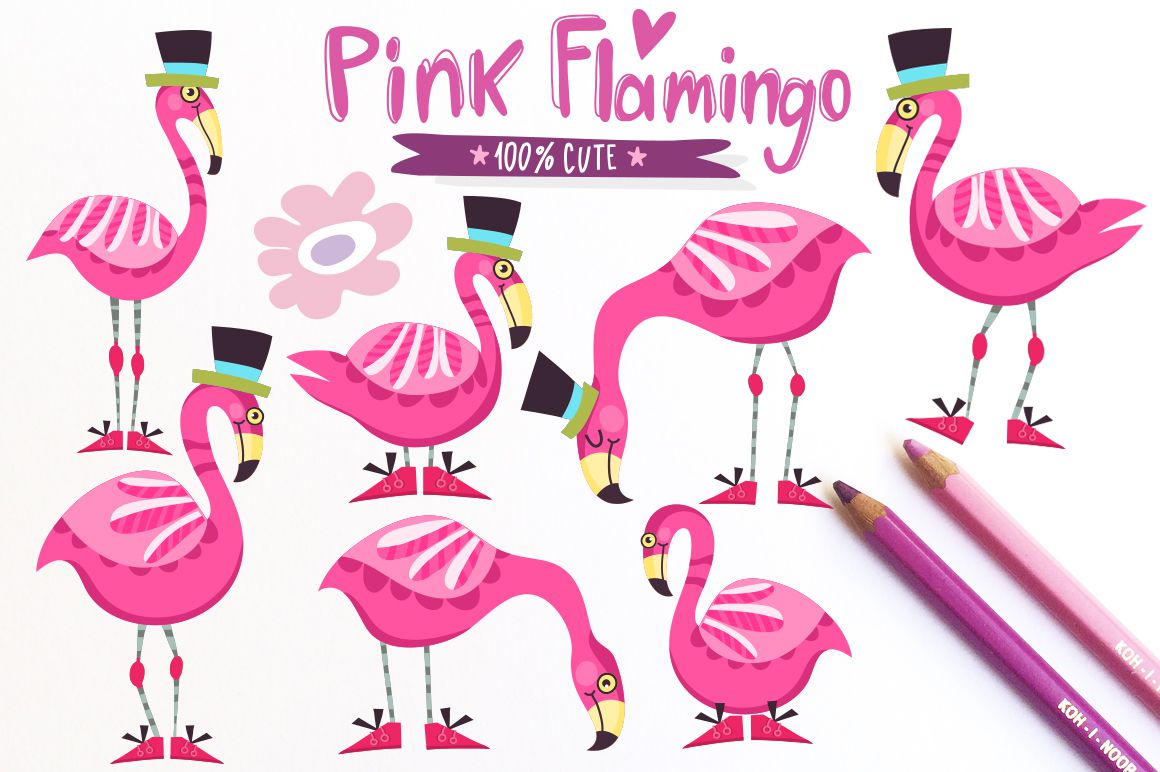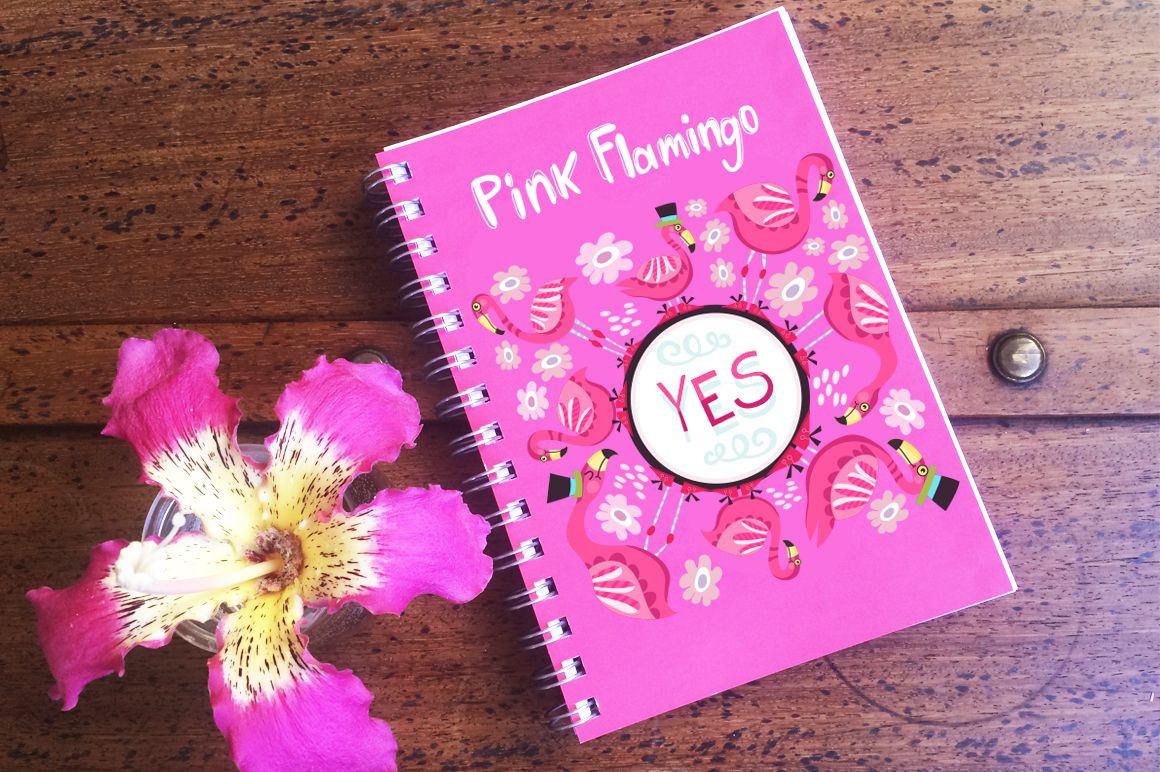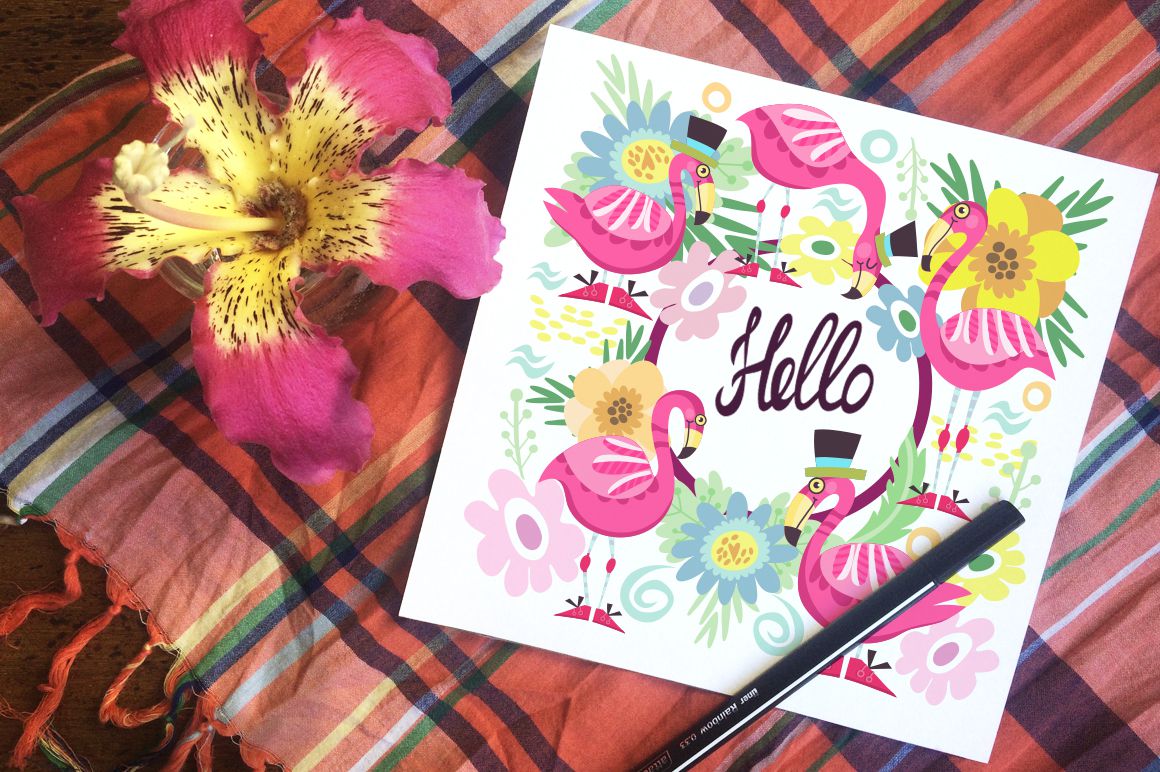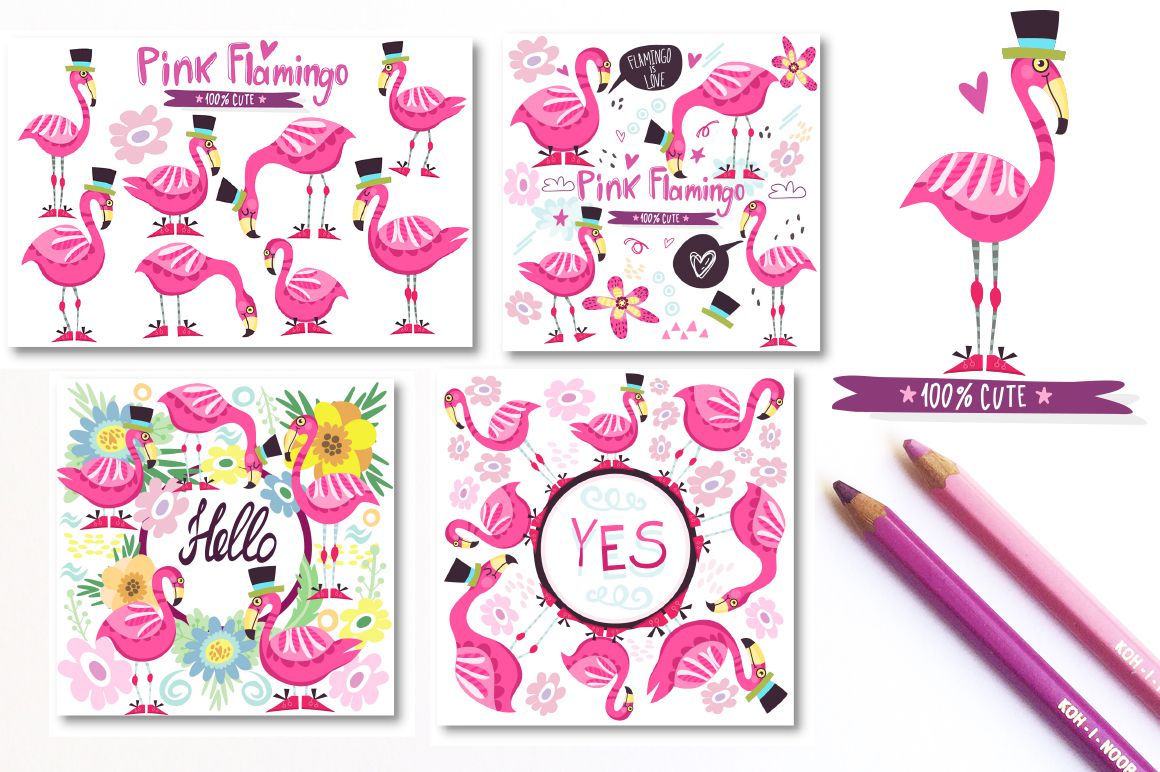 Glitz
I would like to introduce you, latest project from my design lab. Glitz Photoshop Style. 56+2 Trendy Colorful sparkly Photoshop Layer style, ready to beautify any text, shape, or giving easy Glam retouch to our design.
Includes:
Glitz PS style .asl 300 dpi (printing size, best perform on letter size, or you can adjust the style).
Glitz PS Style 72dpi .asl (for display / web needs).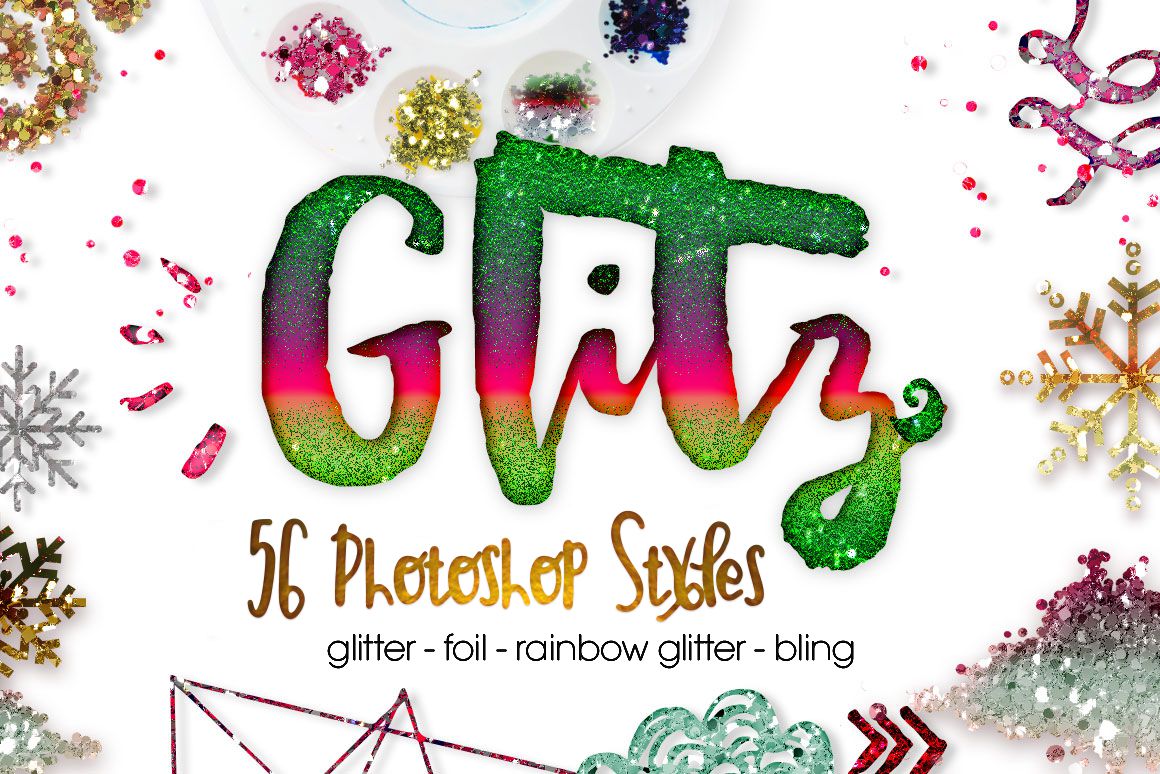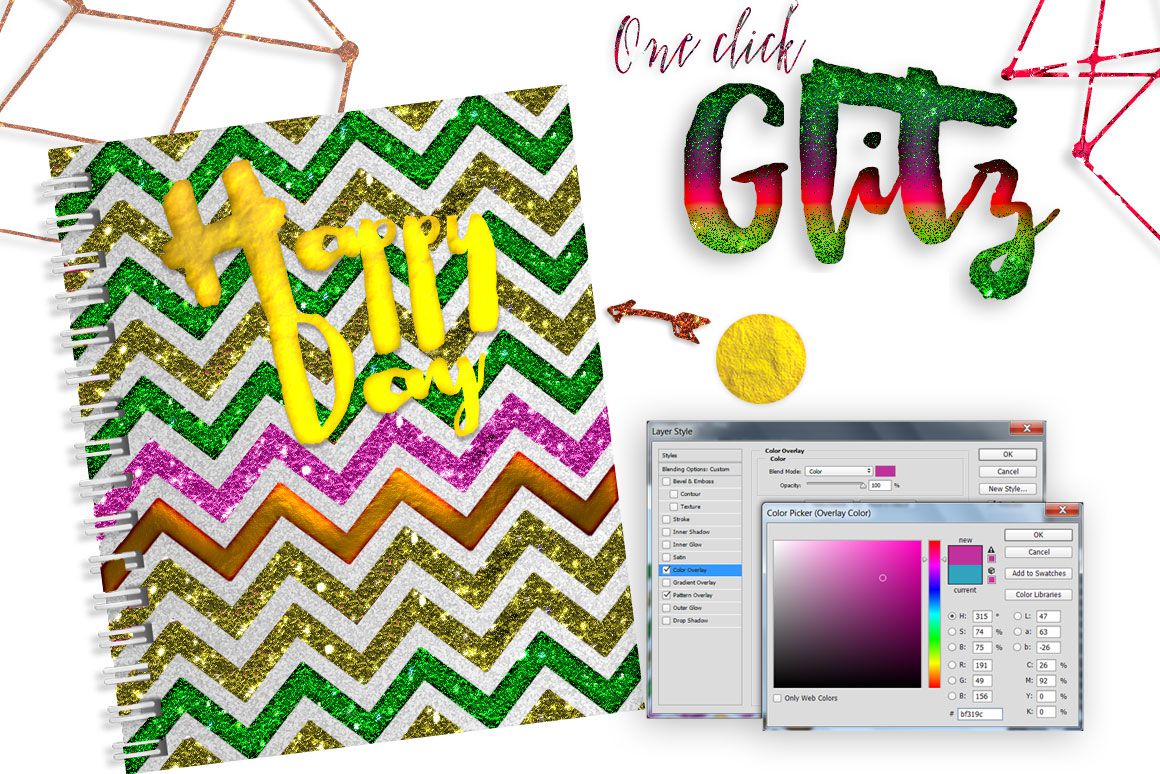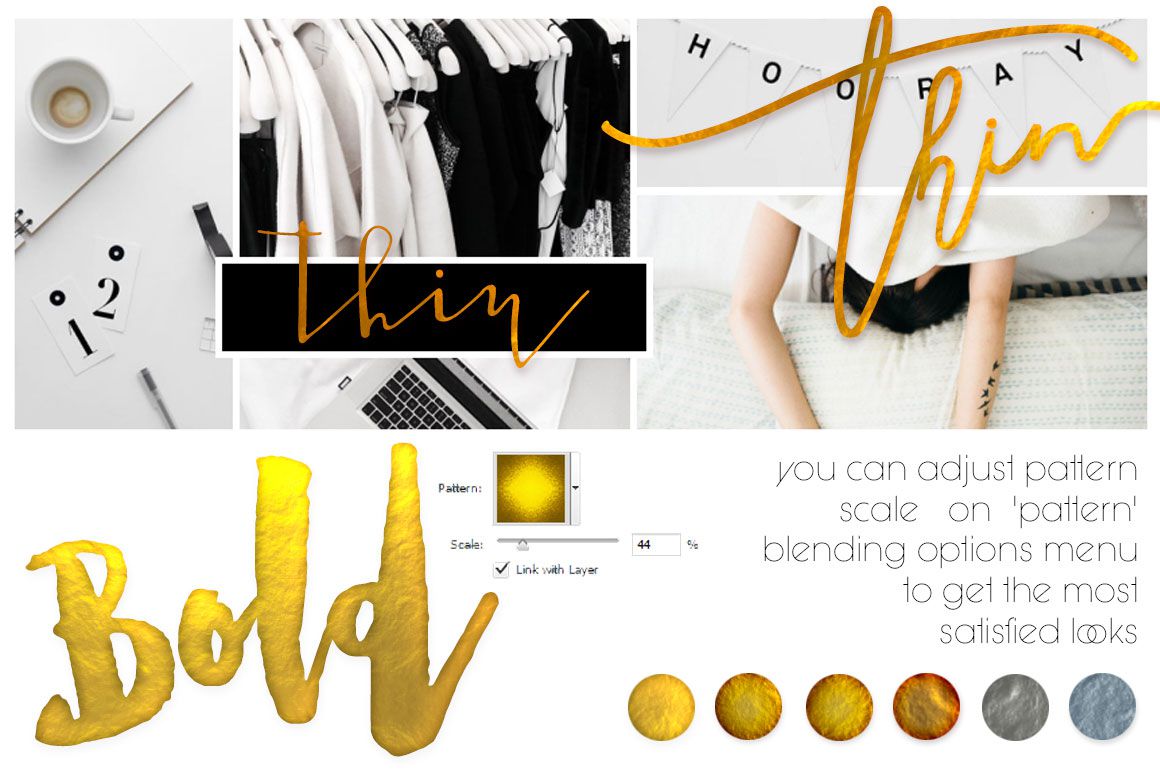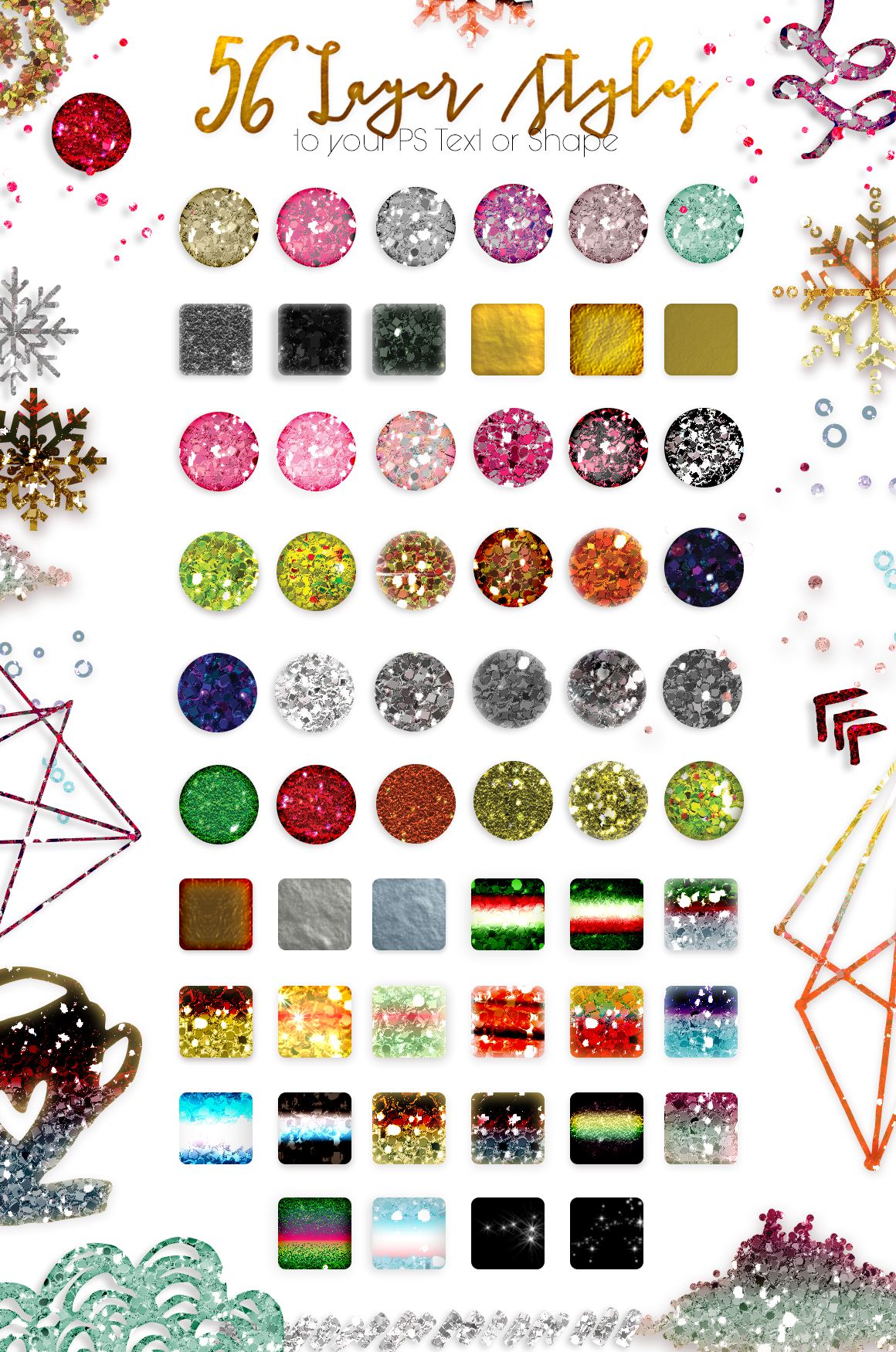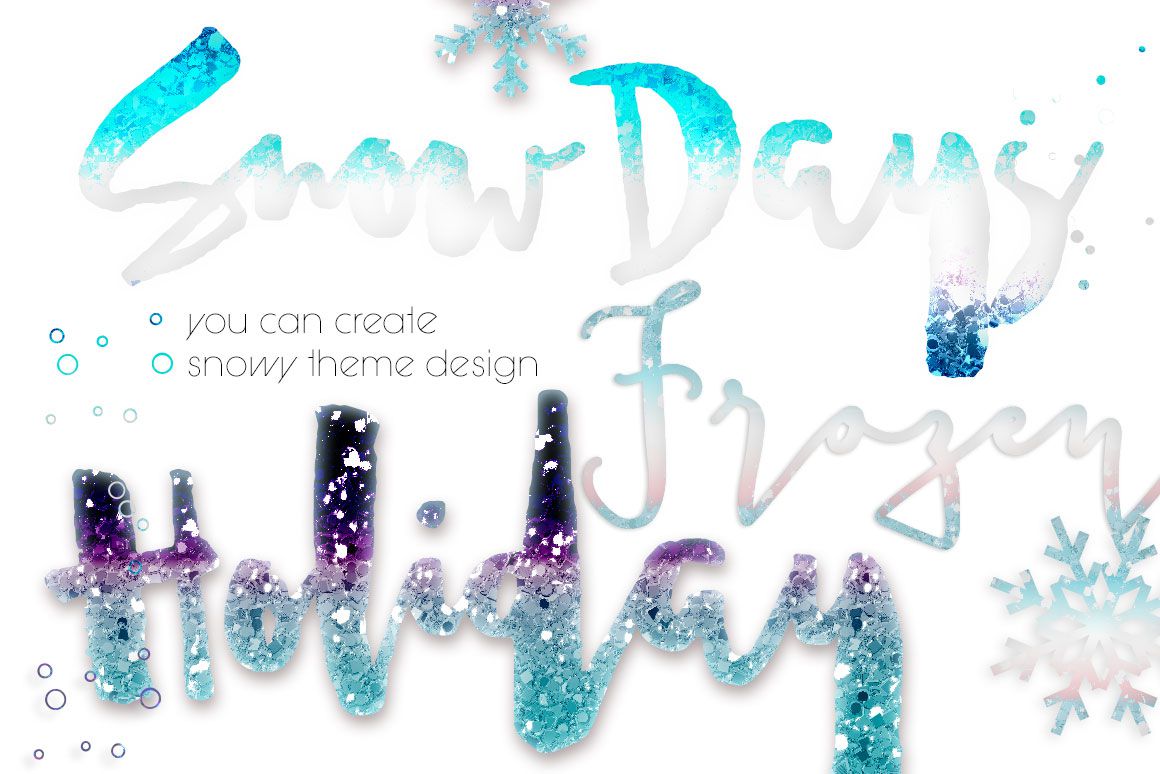 Watercolor BOHO Feathers
Big collection of different hand drawn floral elements on a chalkboard background. This set of high-quality hand-painted watercolor feathers. Boho style. Perfect graphic for DIY, wedding invitations, greeting cards, quotes, blogs, posters and more.
You will receive:
18 feathers images (300 dpi)( PNG, transparent background)
6 x Seamless pattern in JPG,PNG ( transparent background)
BONUS
1 x ready for use feather's heart (PNG, transparent background)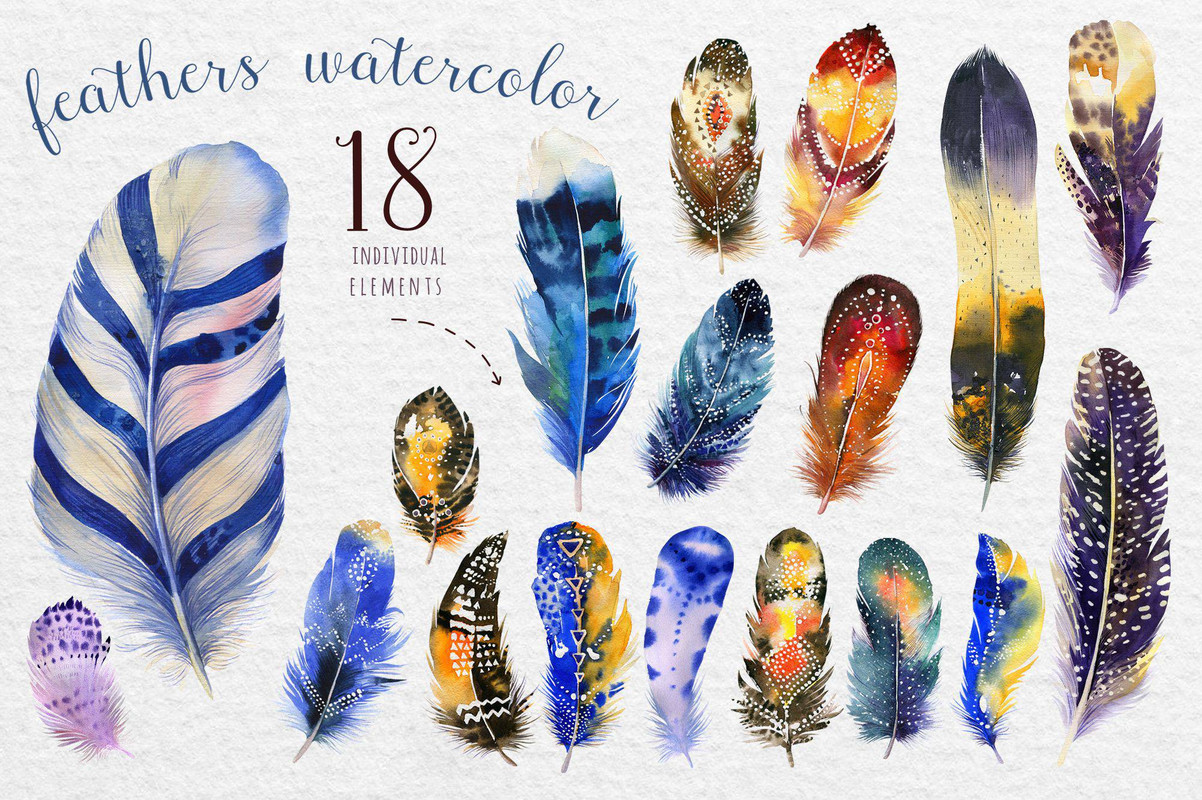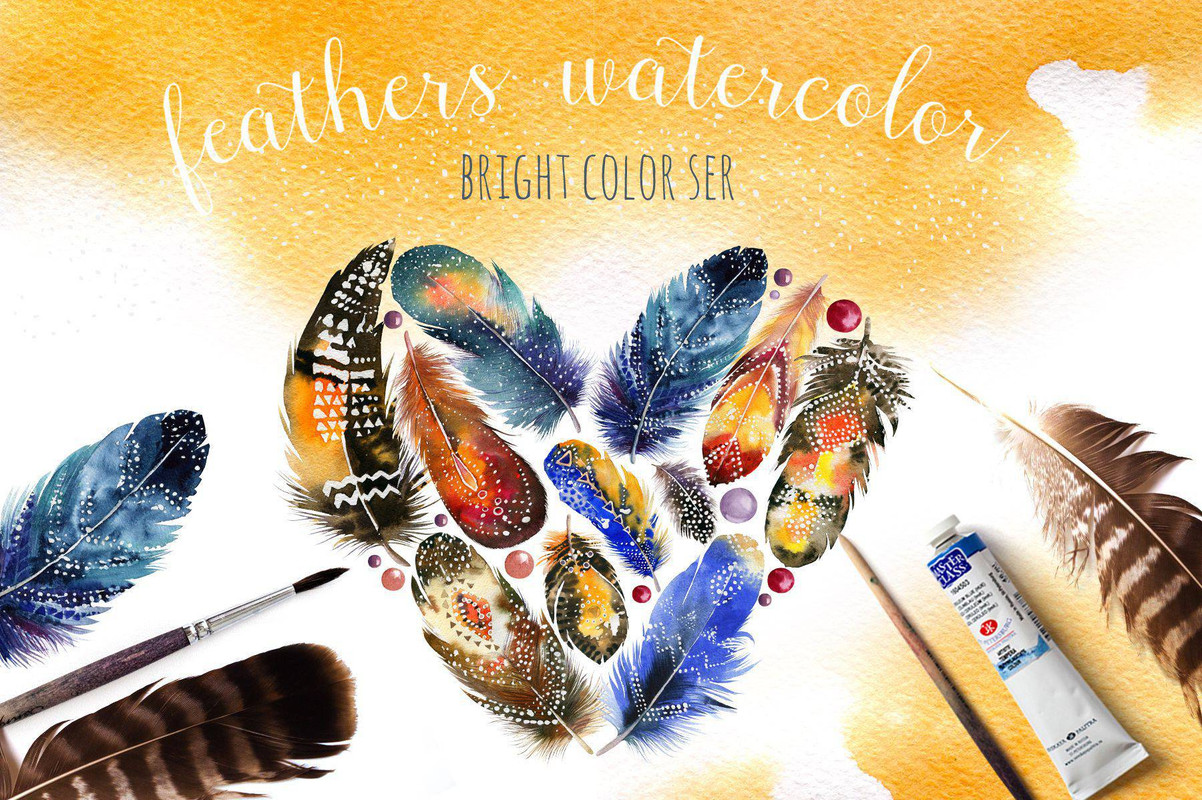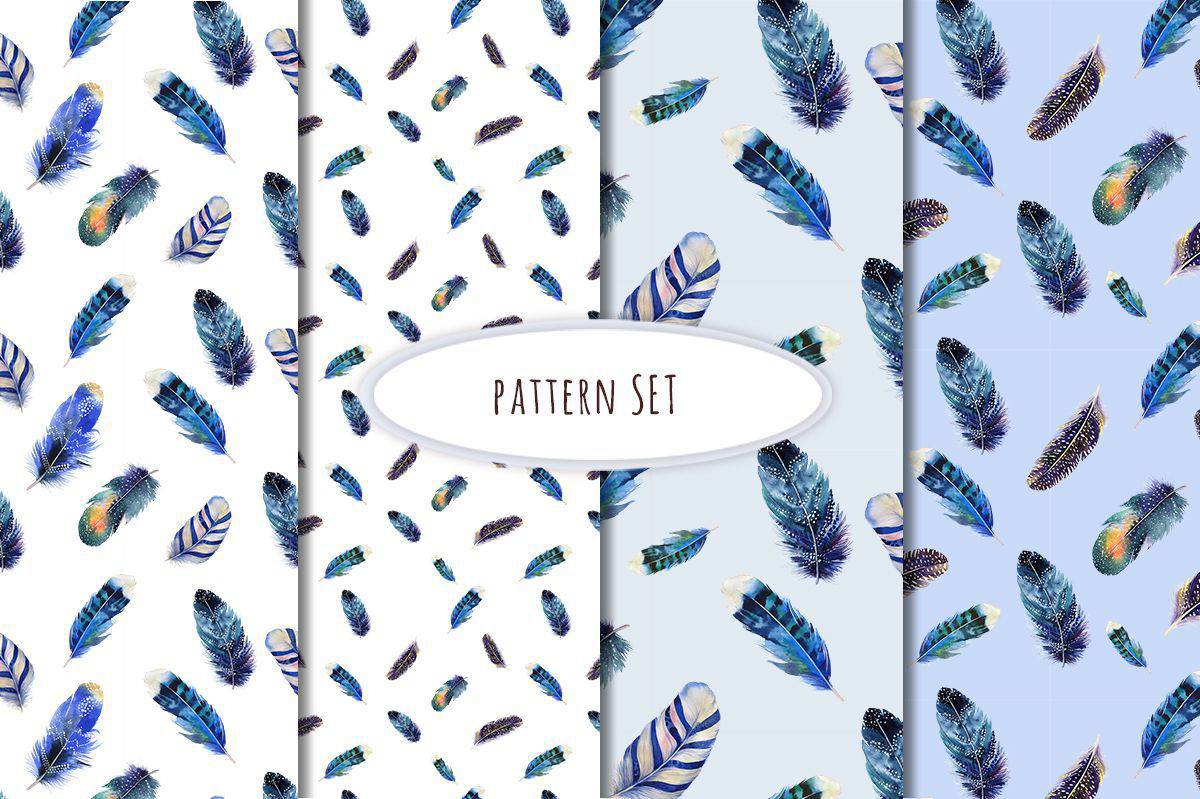 Hearts Love Watercolor Clipart
This listing is for 15 heart graphics, 1 prearranged heart bunch, three hand lettered phrases, and a bonus floral graphic. You will receive a JPEG and PNG file for each. All files are 300 dpi and ready to go!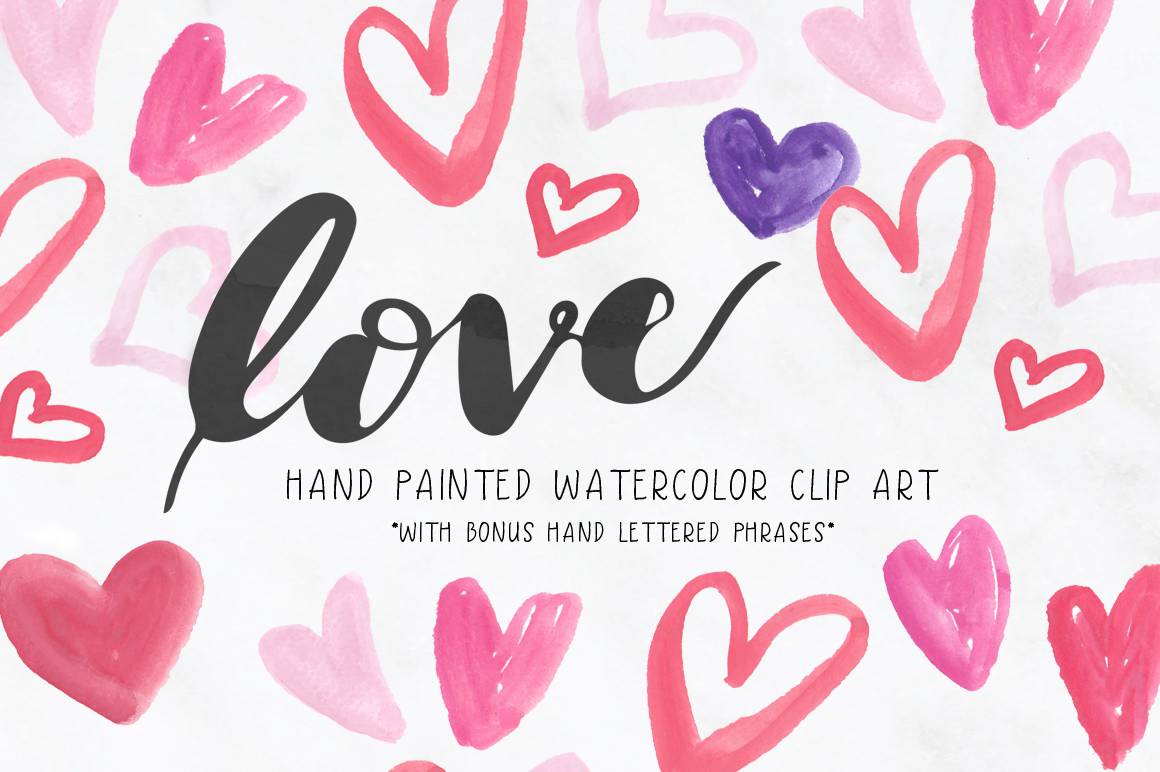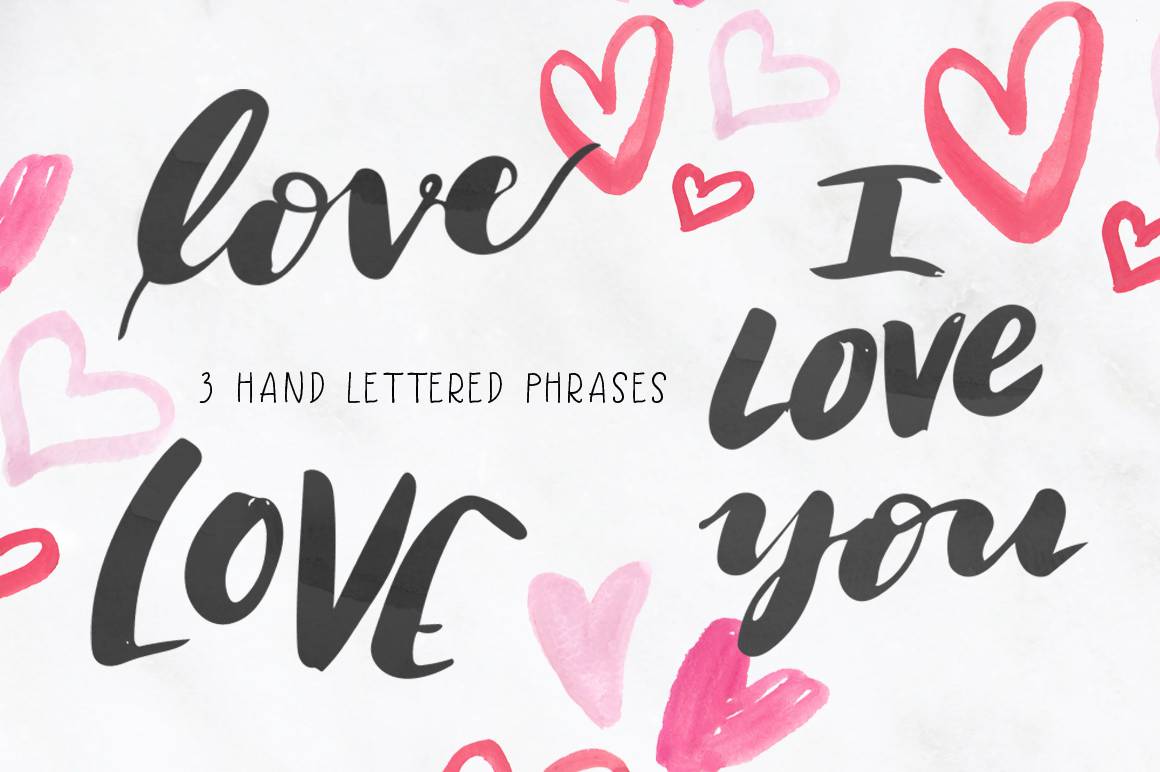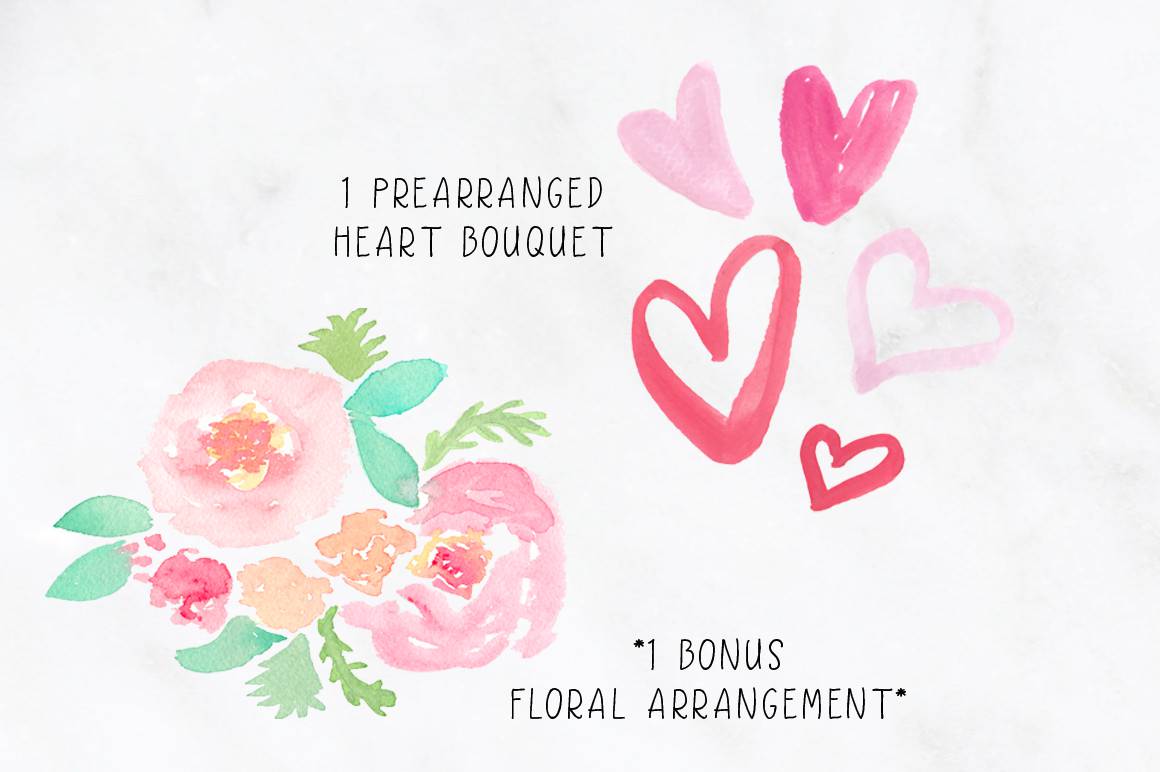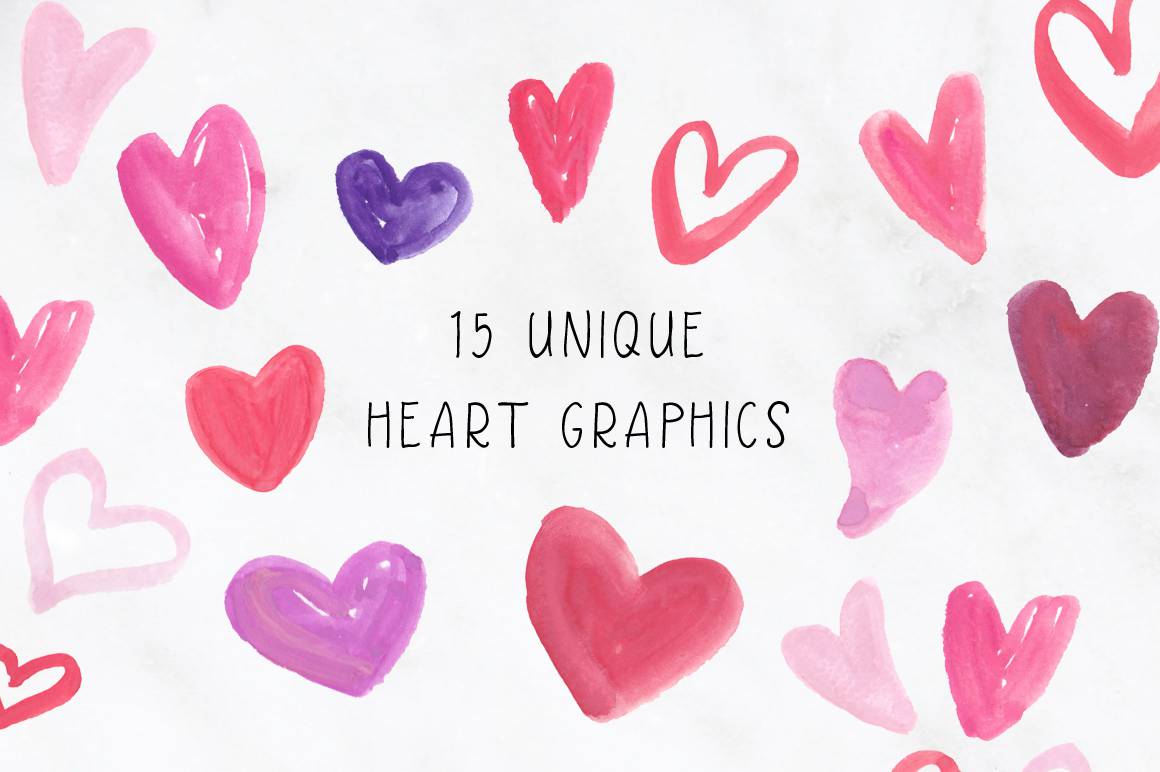 Hello Winter
Hand drawn vector warm cards are here! Perfect for cold winter evenings, gifts and family holidays. The set
Includes:
6 vector illustrations ( EPS 10+JPEG)
1 PNG files of big set with transparent background in high resolution 300 dpi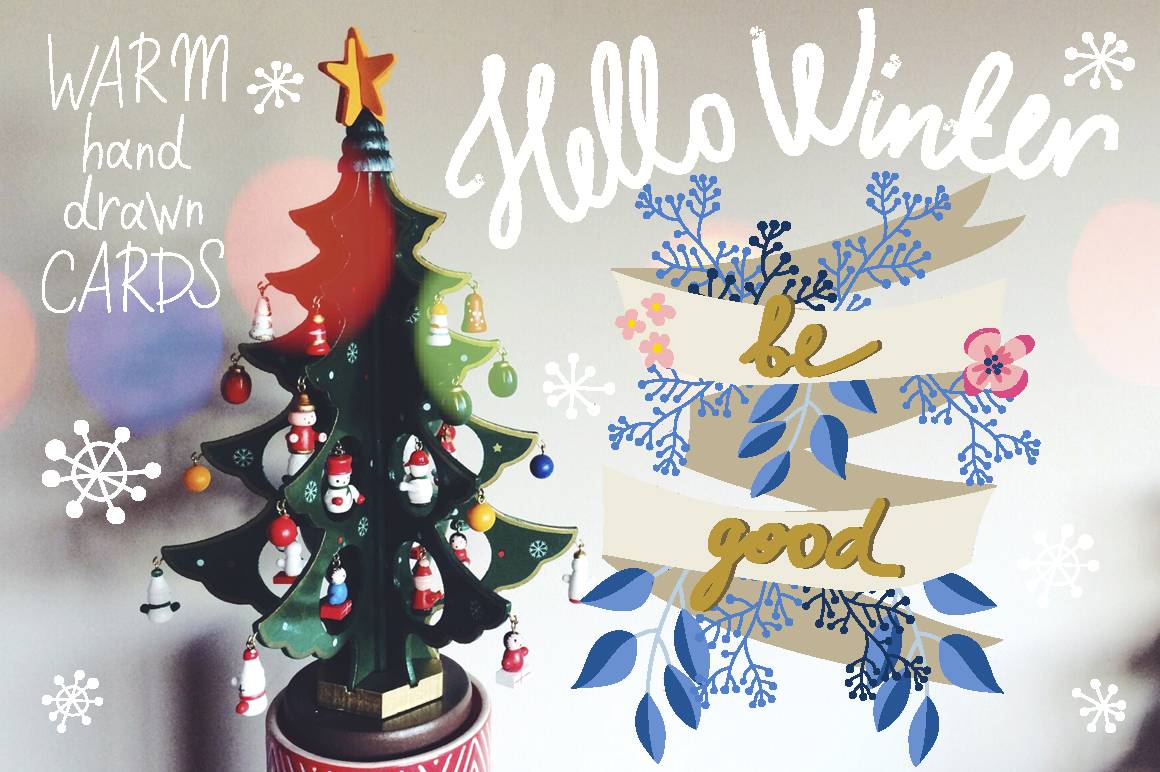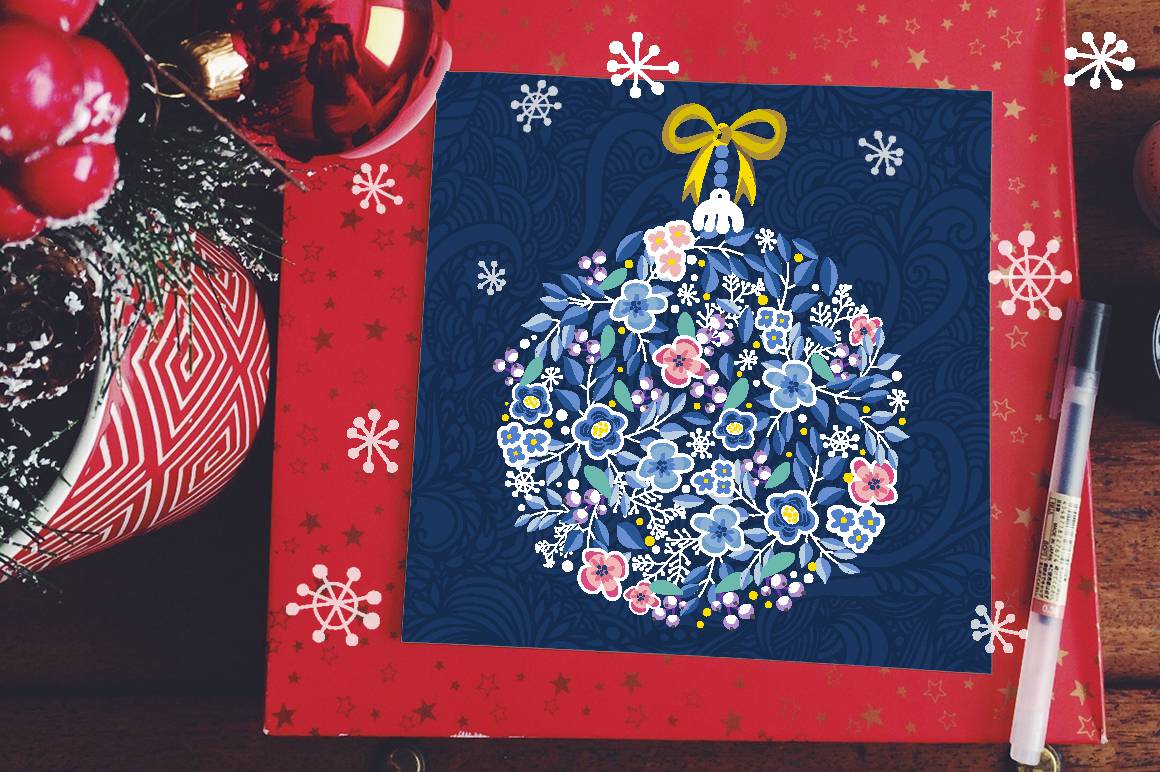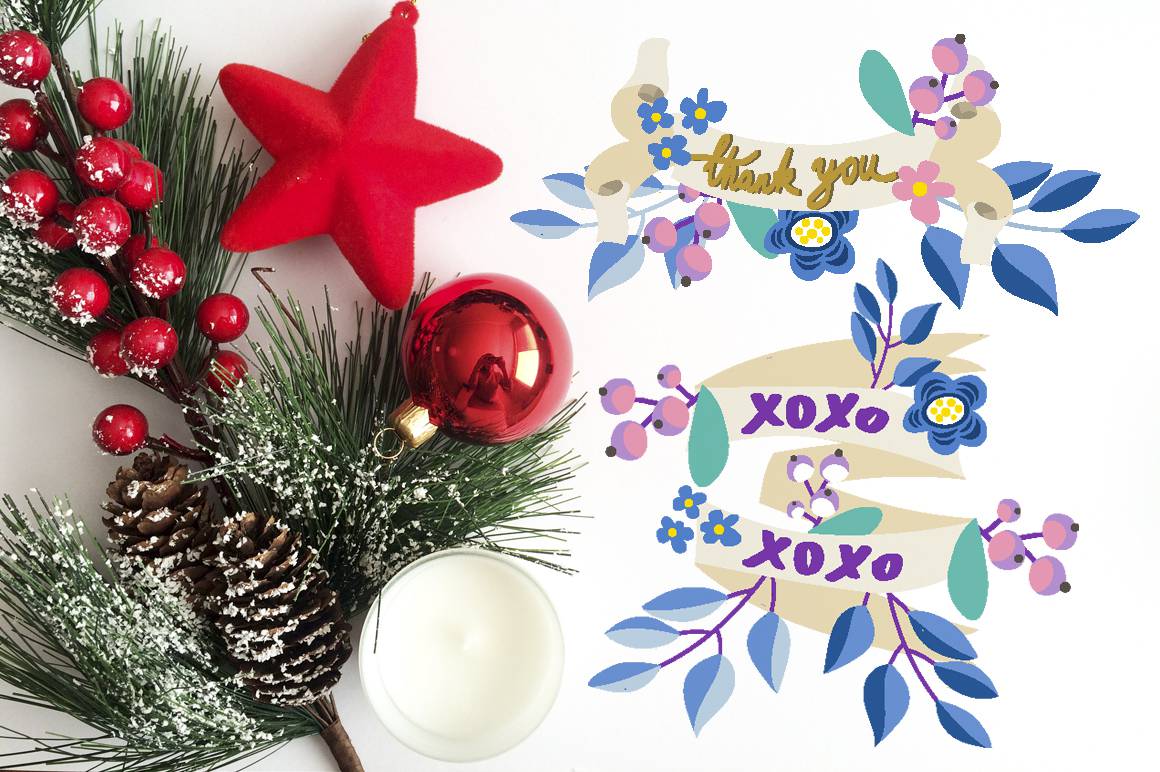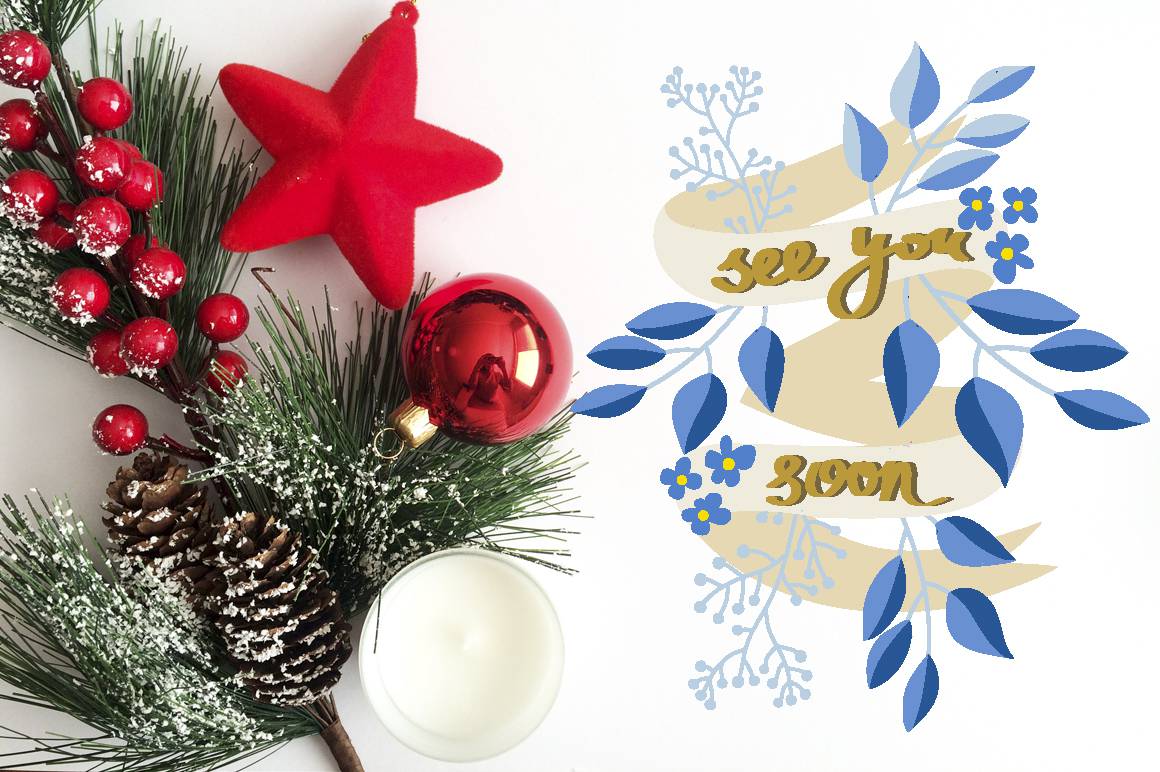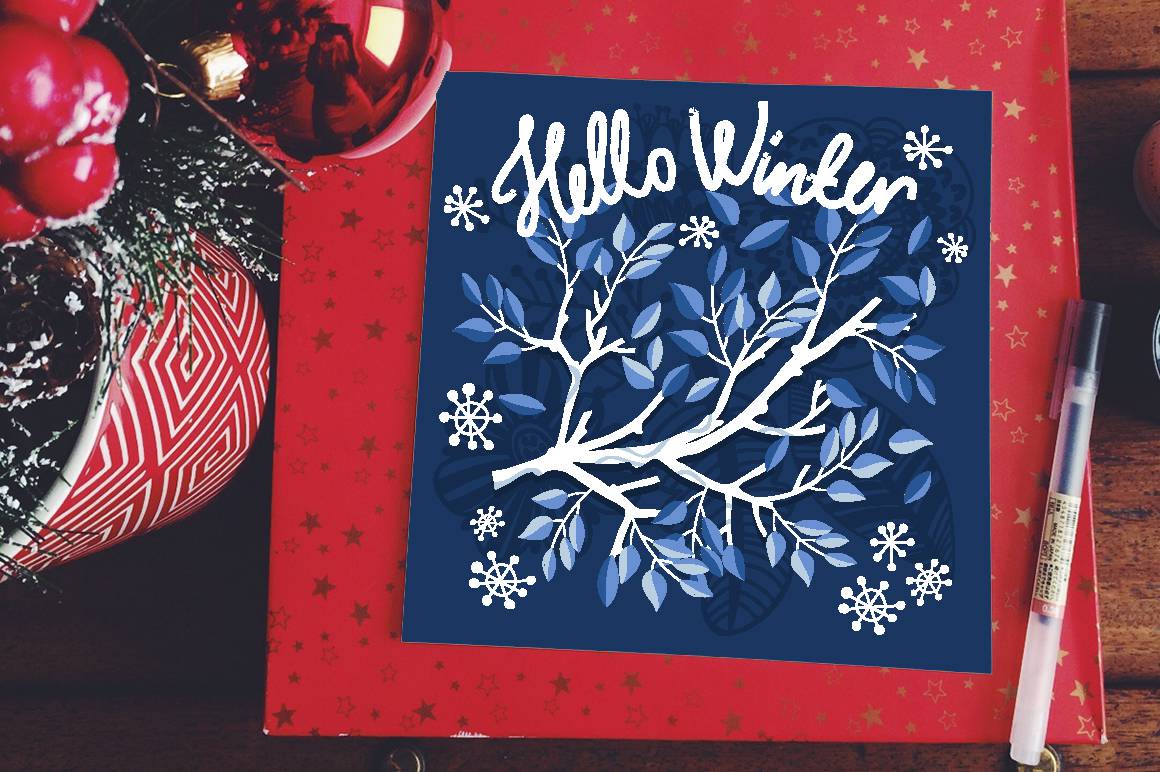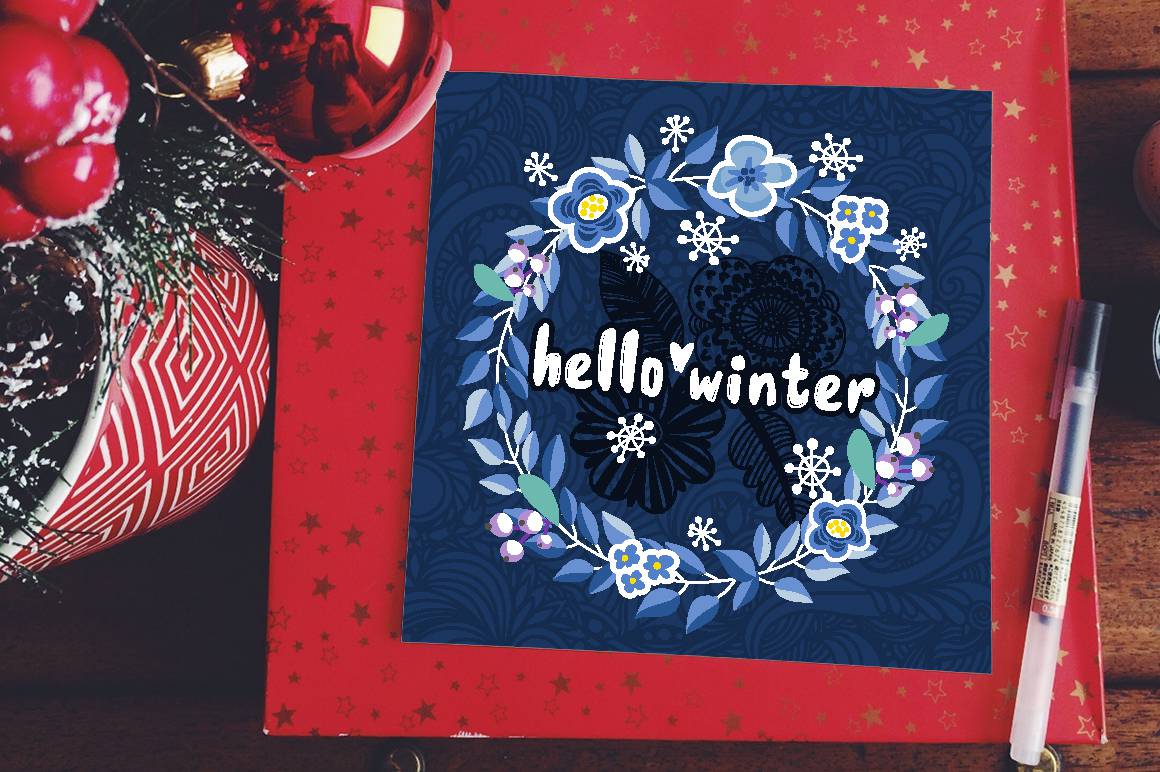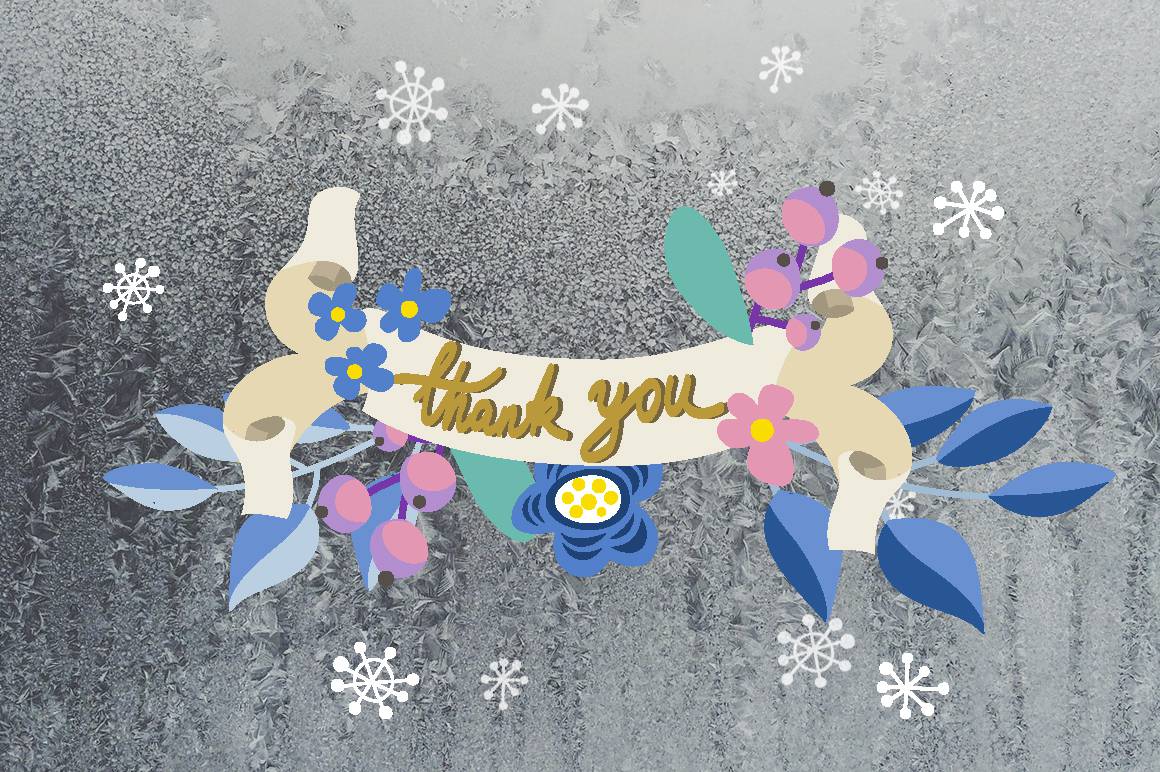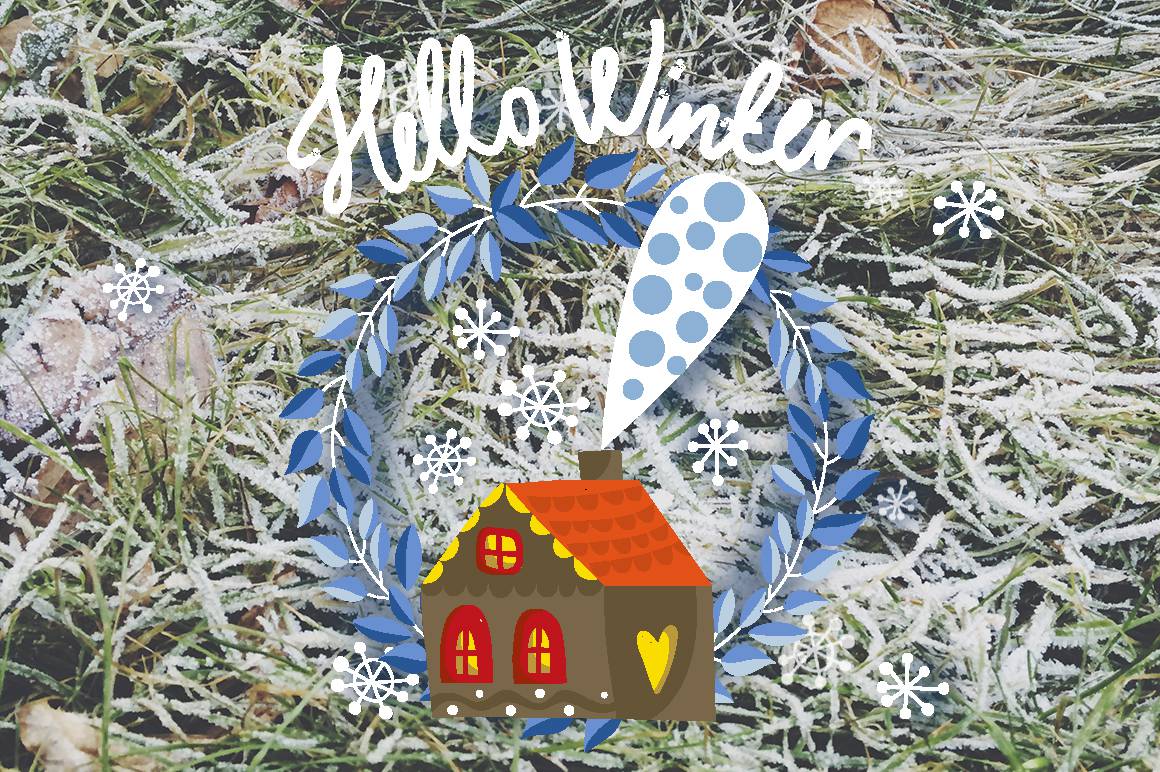 Inky Goods Vector Graphics
Inky Goods pack is all about fun! It's a set of vector elements, all drawn by hand on paper using my favorite medium – ink. In this pack, you will find everything from hand sketched branches and feathers to whimsical arrows, round frames, laurels and even ampersands. Please note that the original sketches were scanned and then auto-traced in Adobe Illustrator, so these elements have rough edges, which I find to be quite charming.
Includes:
Ampersands (EPS + JPG preview)
Arrows (EPS + JPG preview)
Branches (EPS + JPG preview)
Feathers (EPS + JPG preview)
Laurels (EPS + JPG preview)
Round Frames (EPS + JPG preview)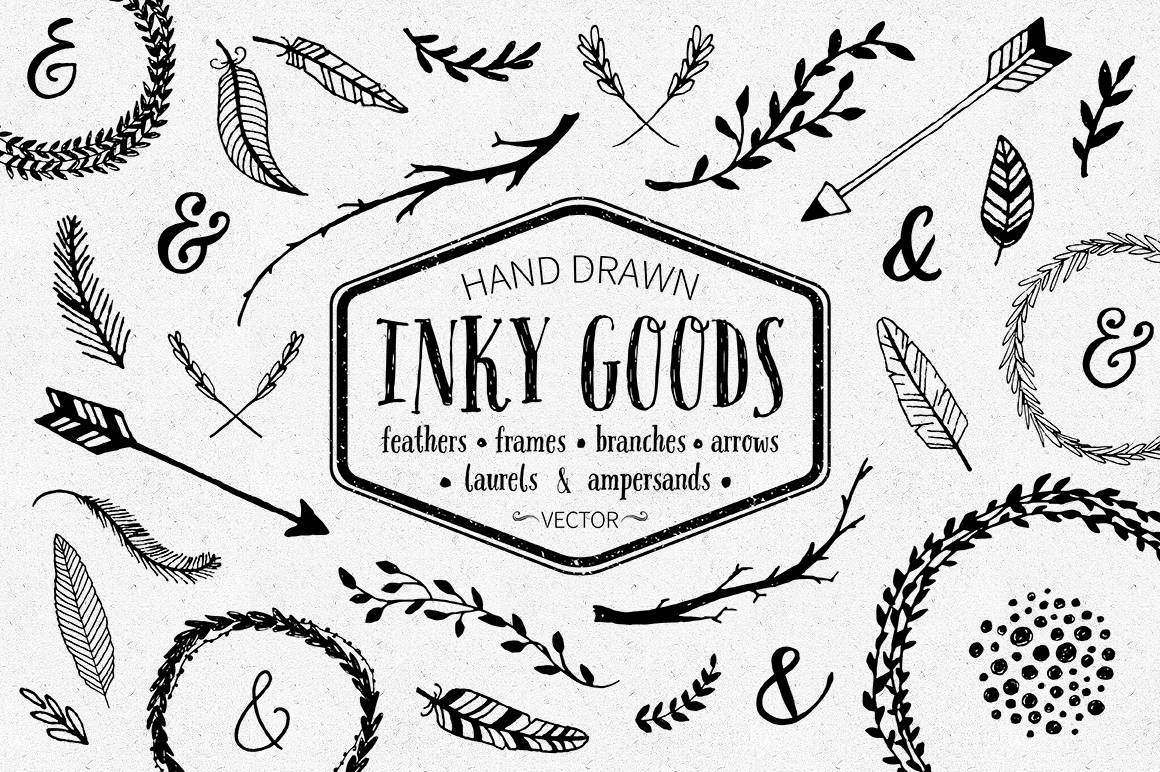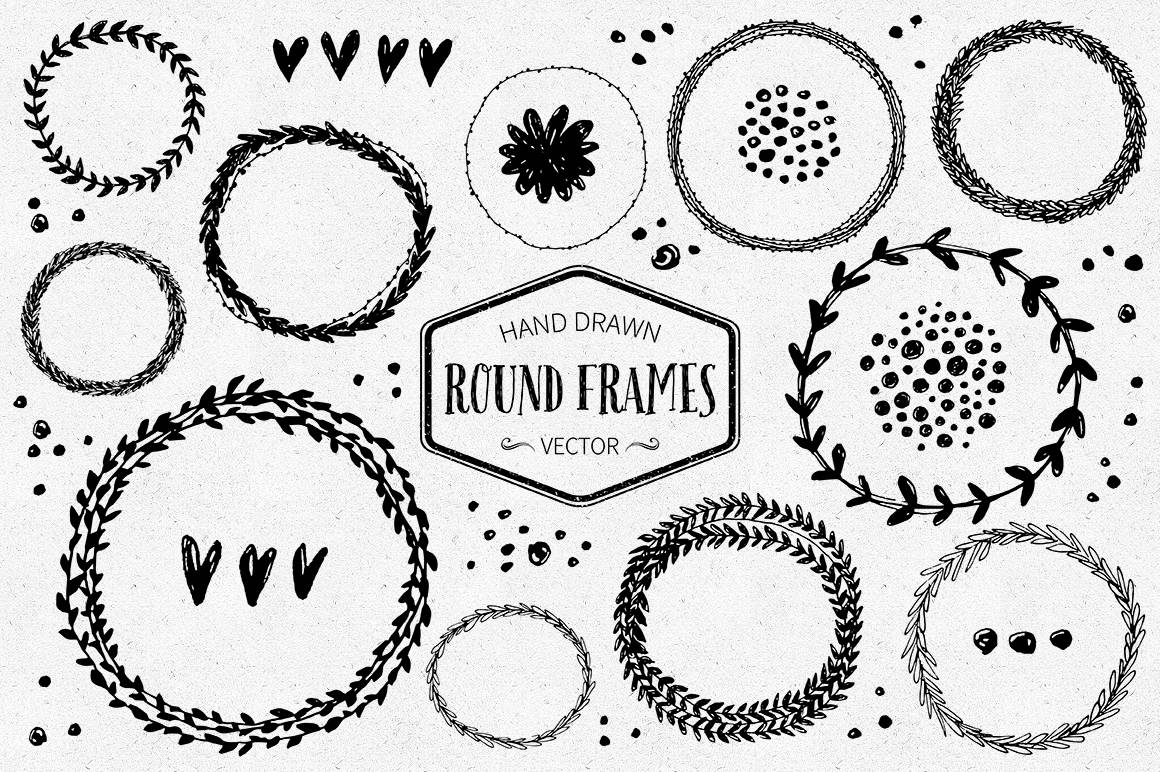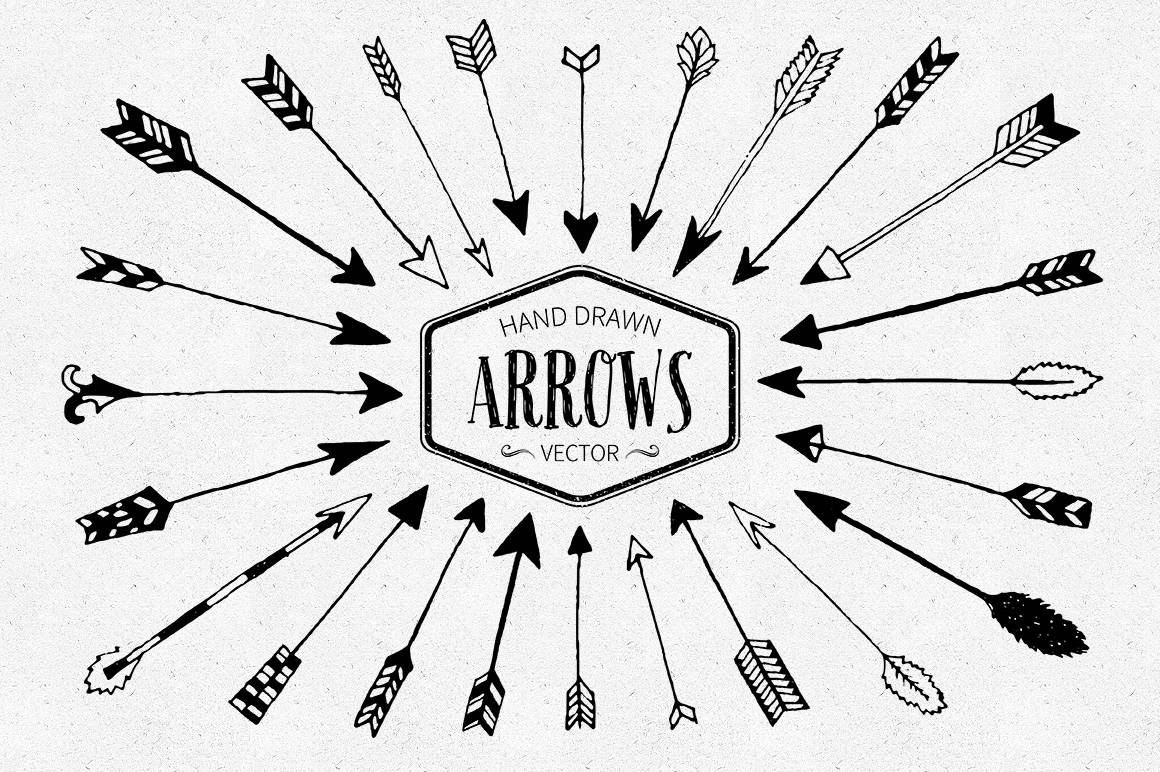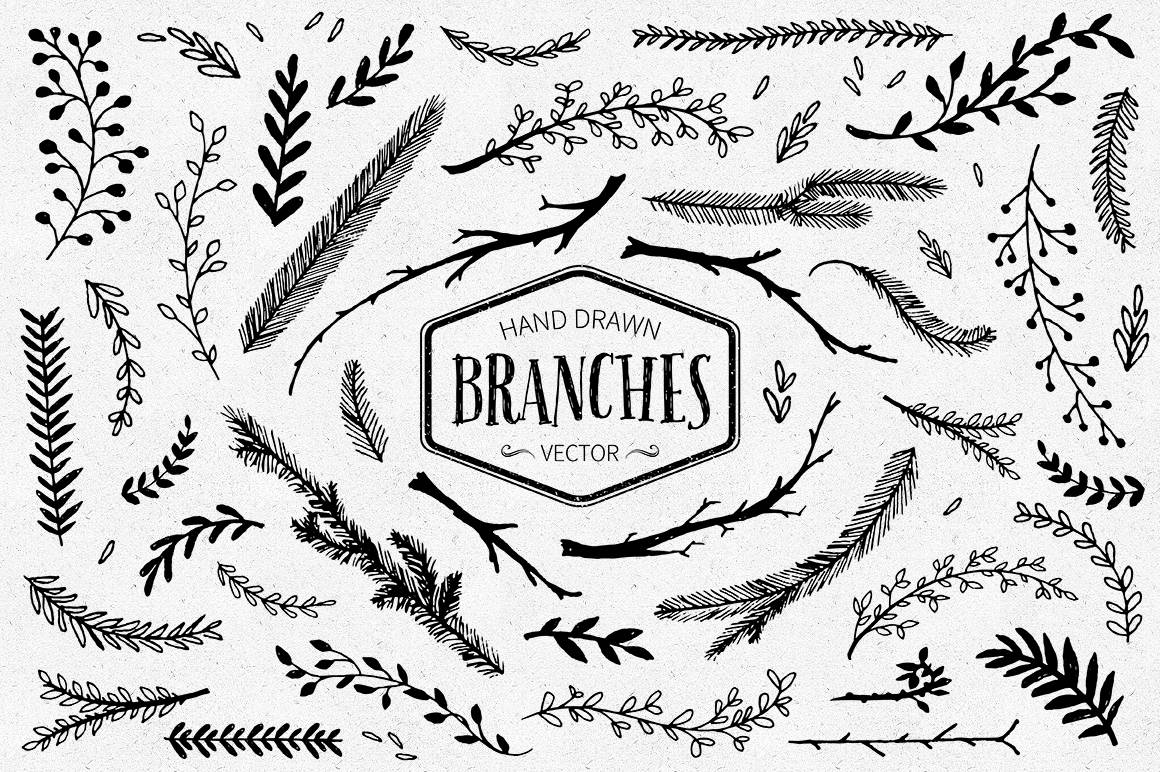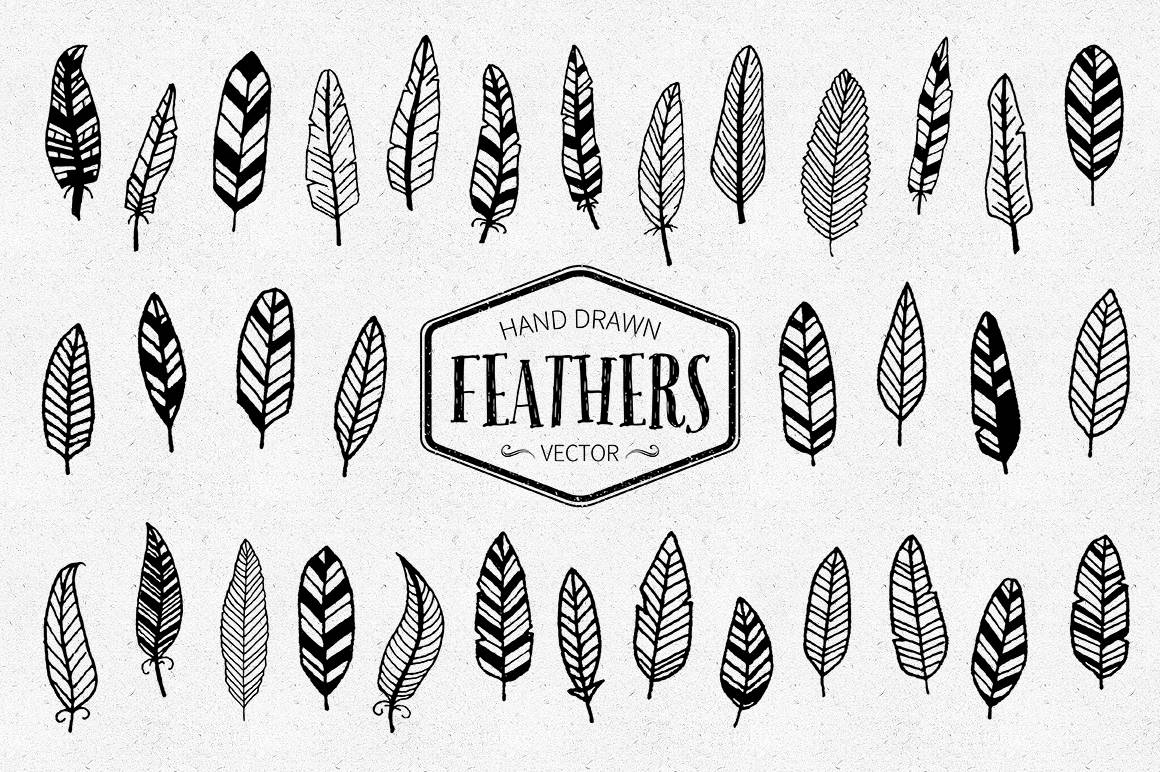 Nature Illustration Collections
Nature illustrations collection is a handrawn vector illustrations pack with detailed vector, suitable for badges, logo or etc. this is good collection for you who want to sell badges pack or etc. In This packages include: 6 mountains illustrations, 10 plants illustrations, 5 water illustrations, Over 10+ vector illustrations inside.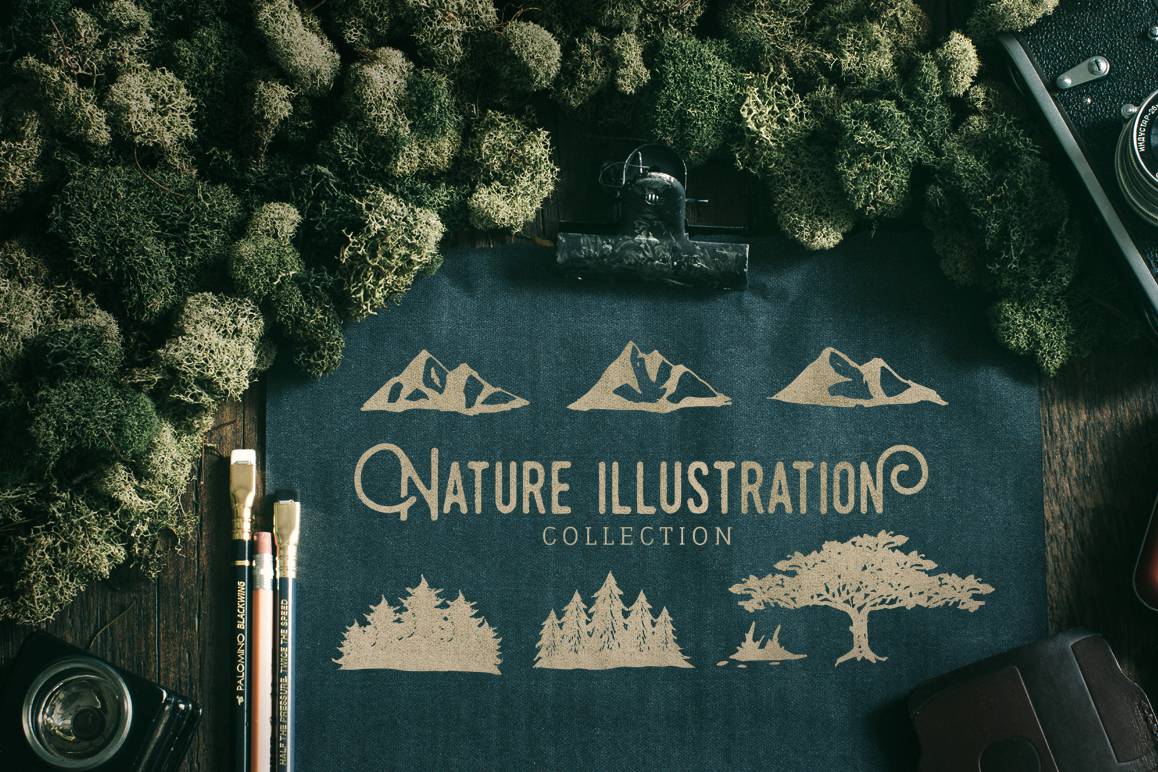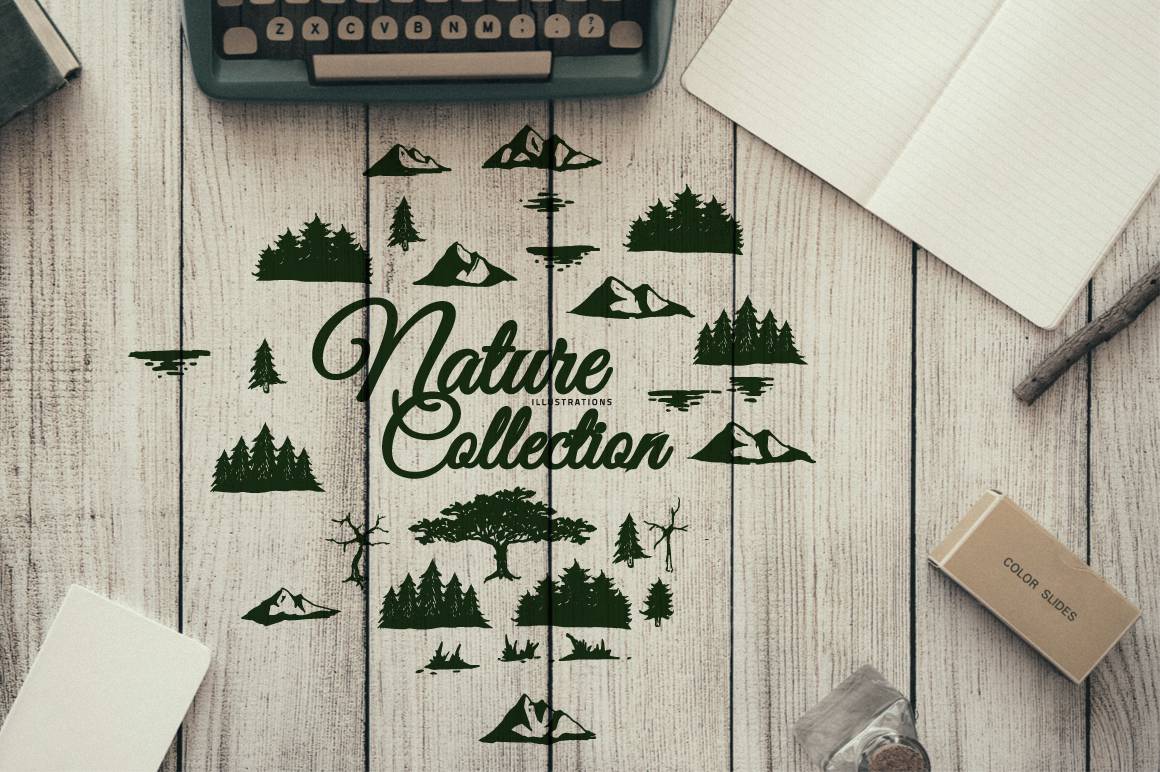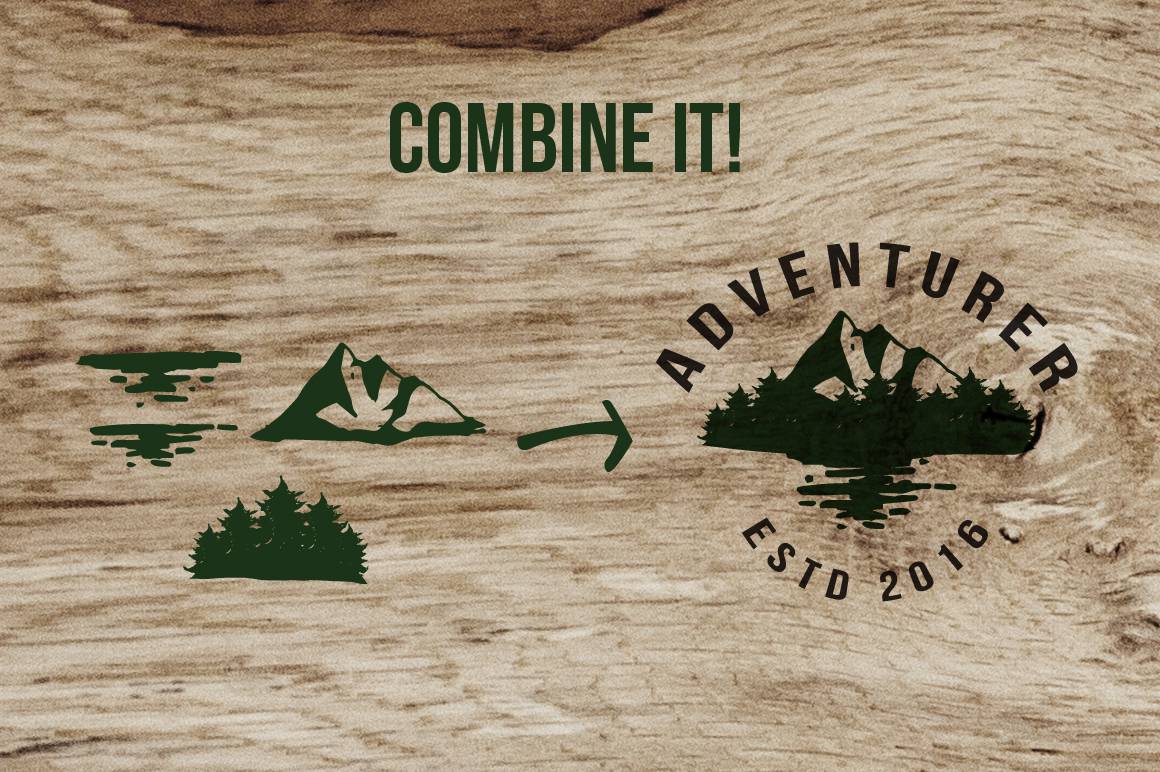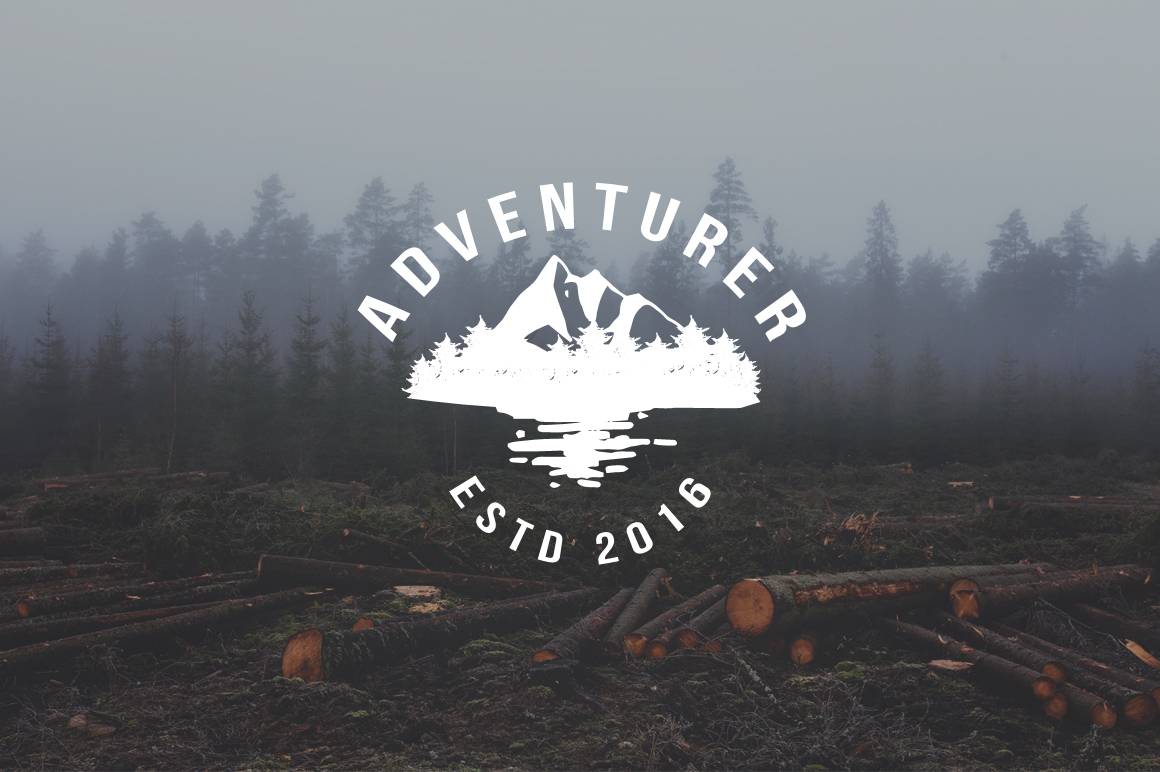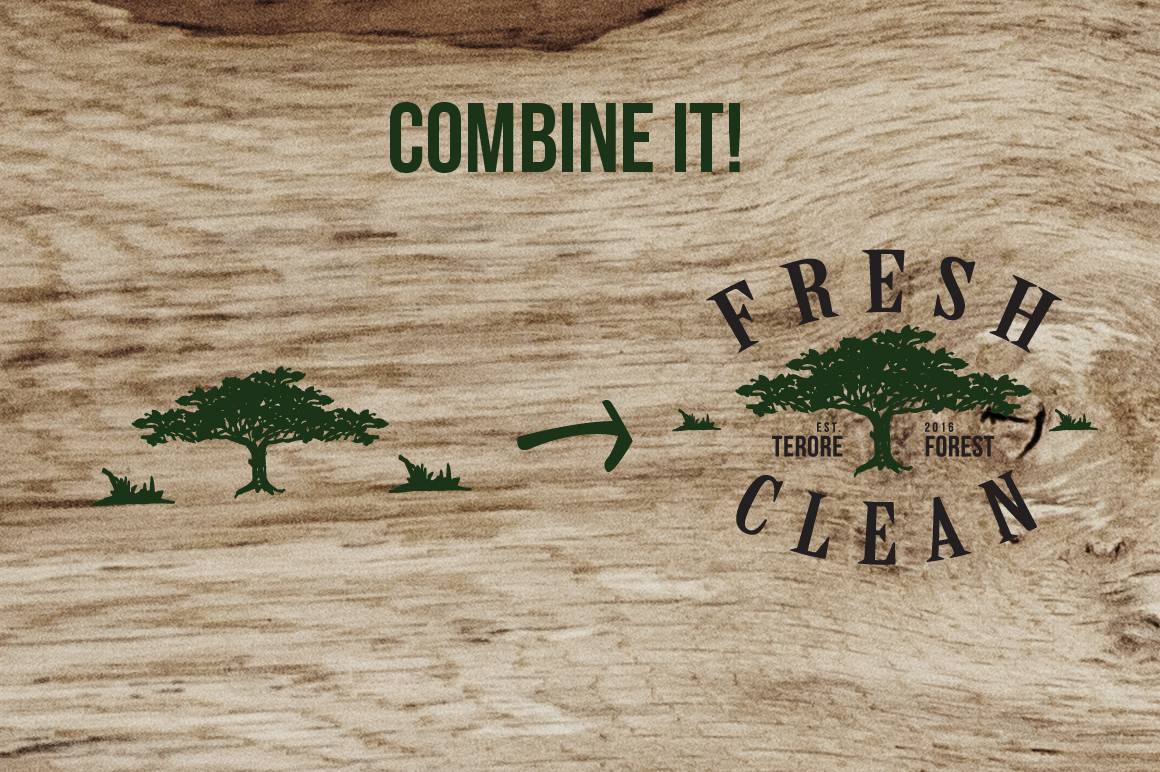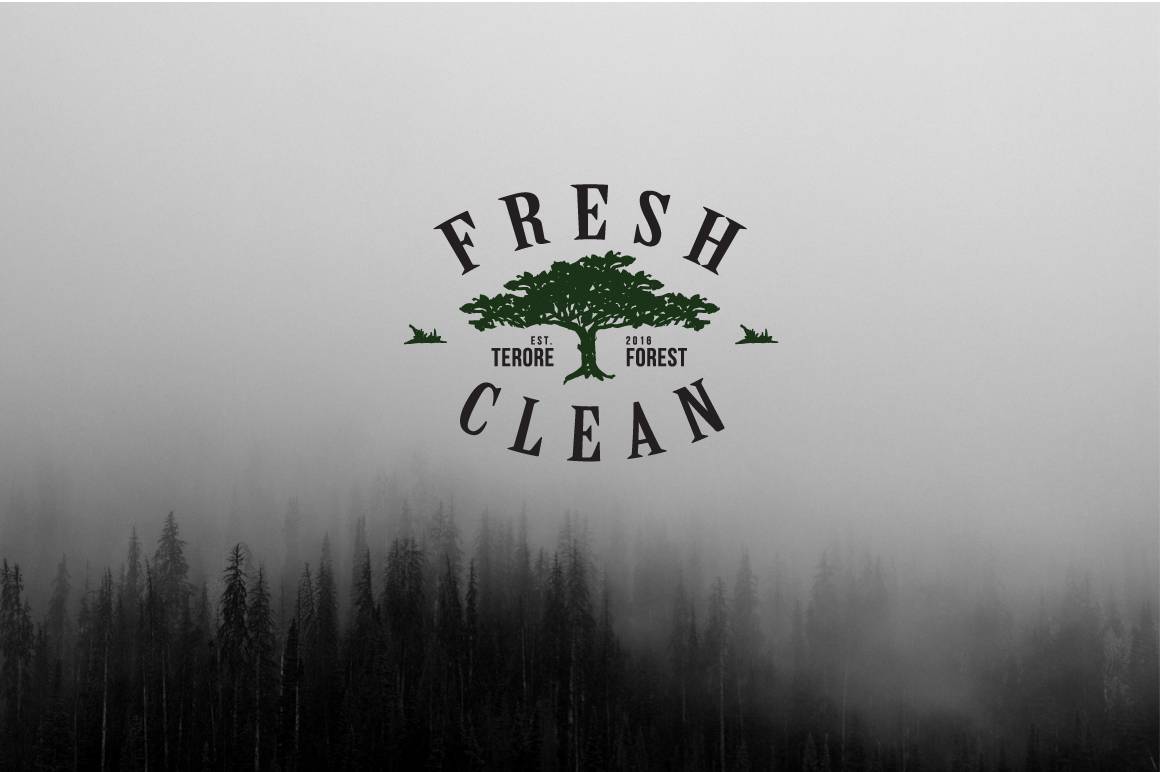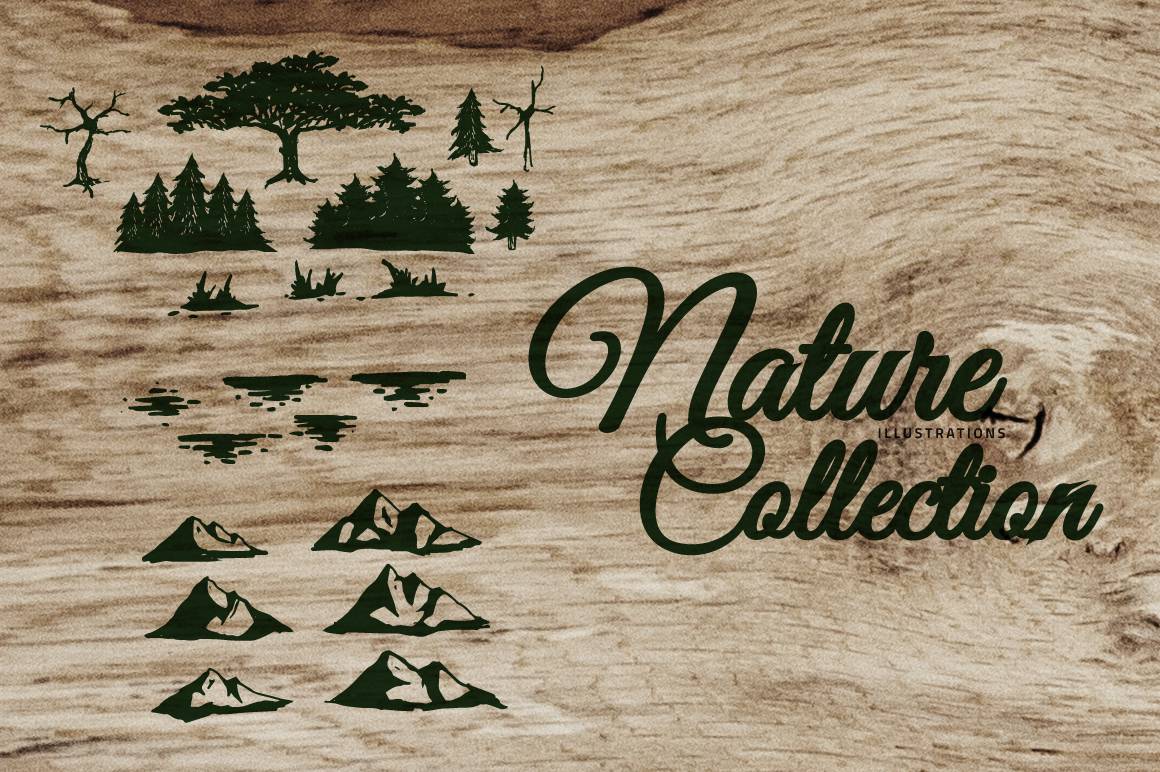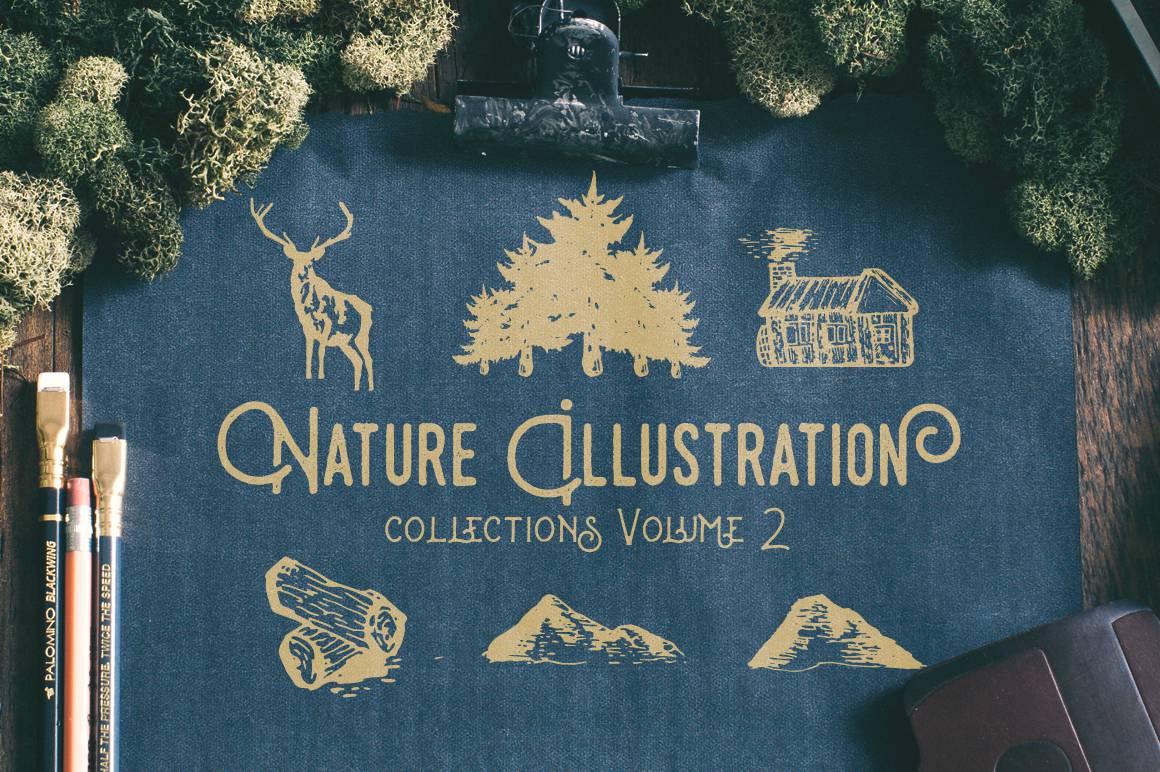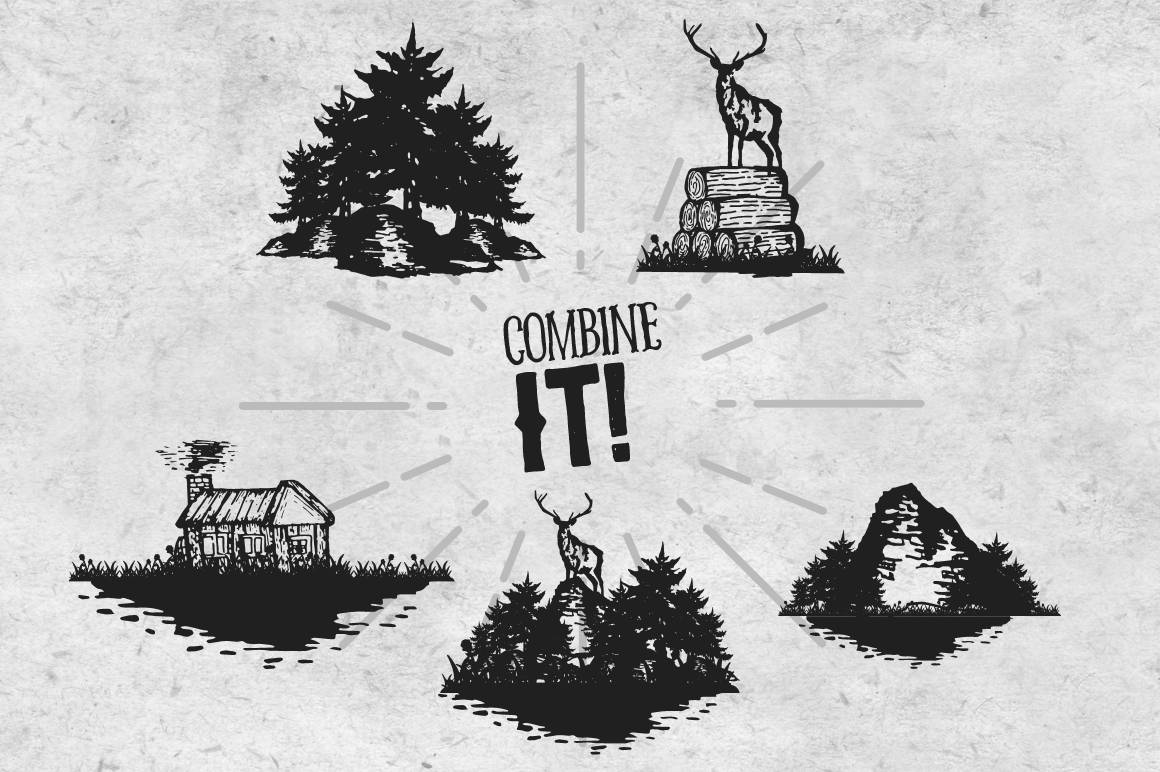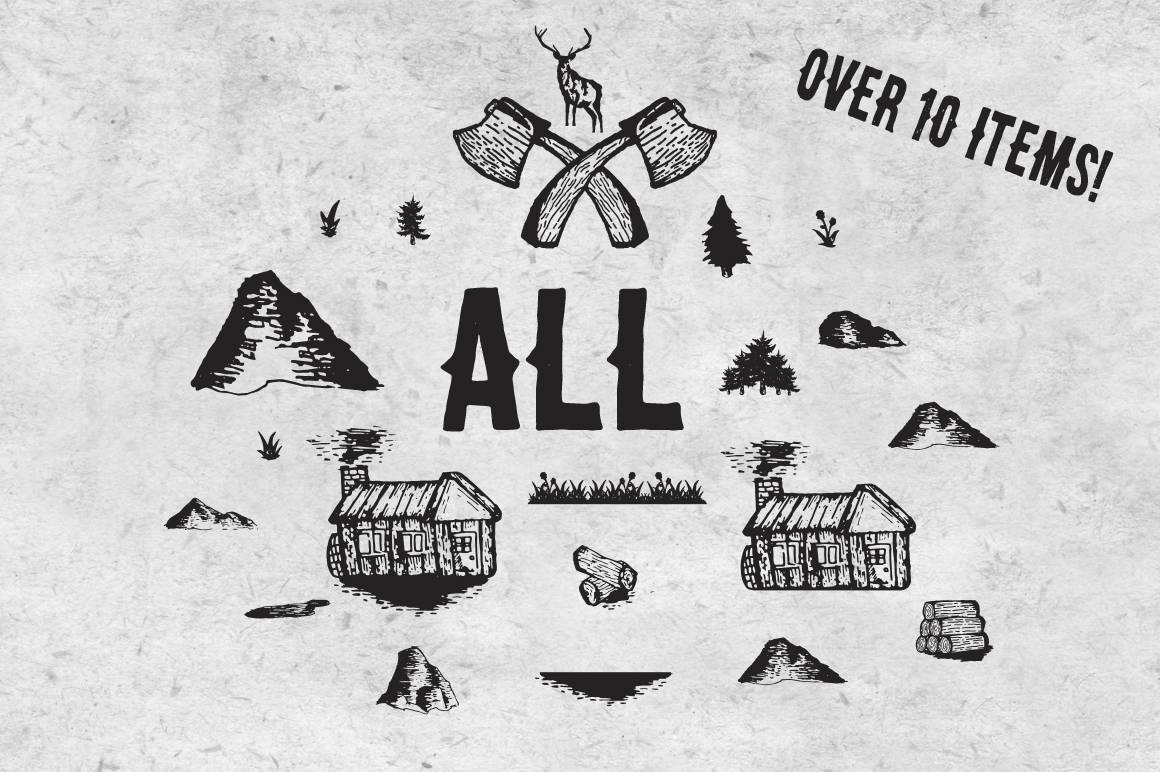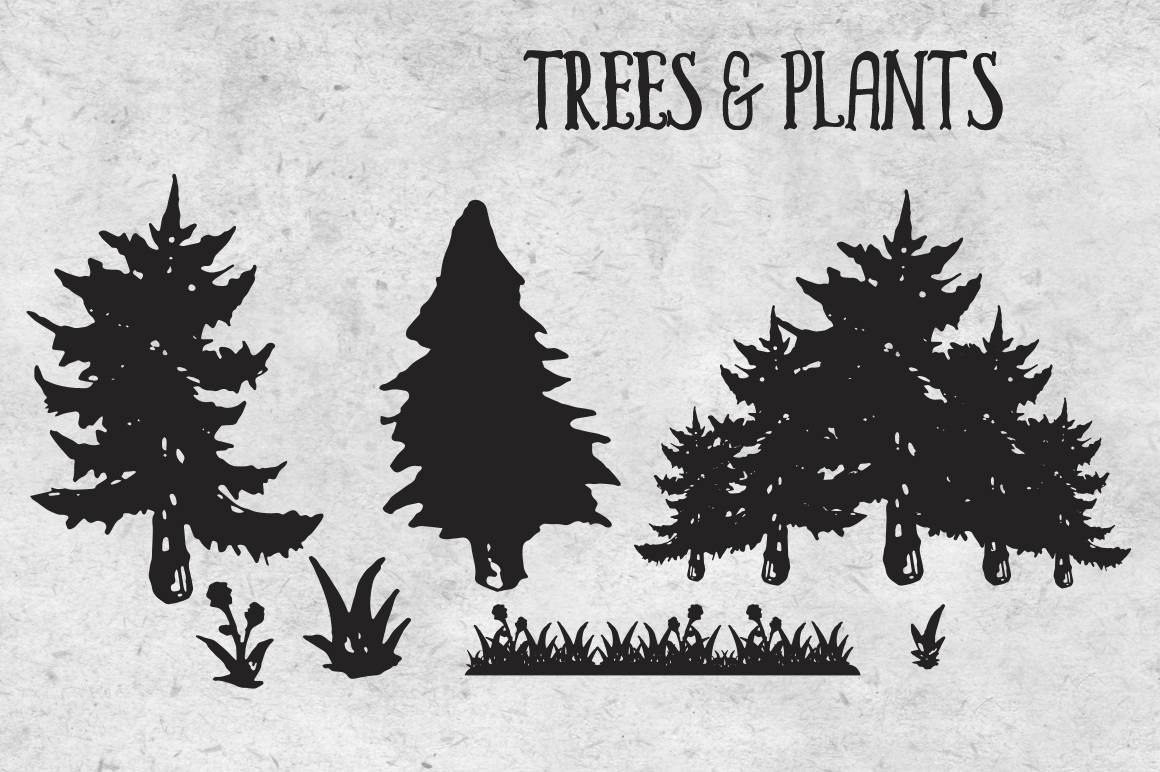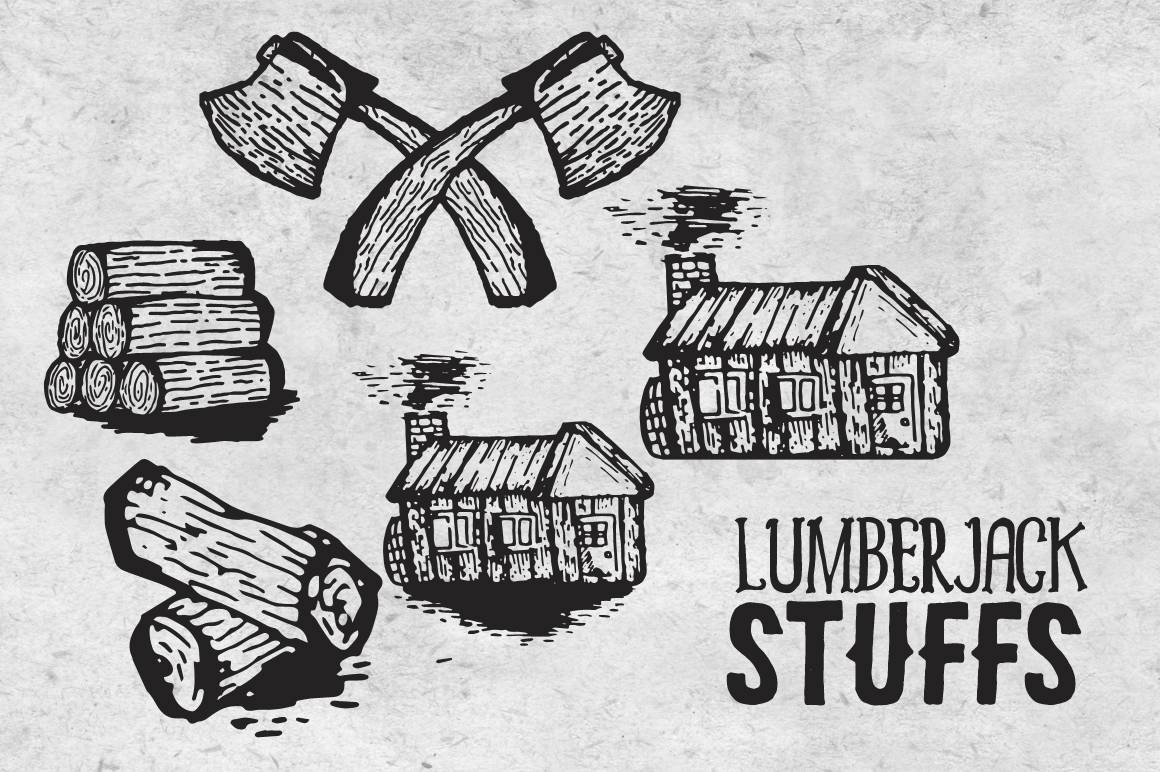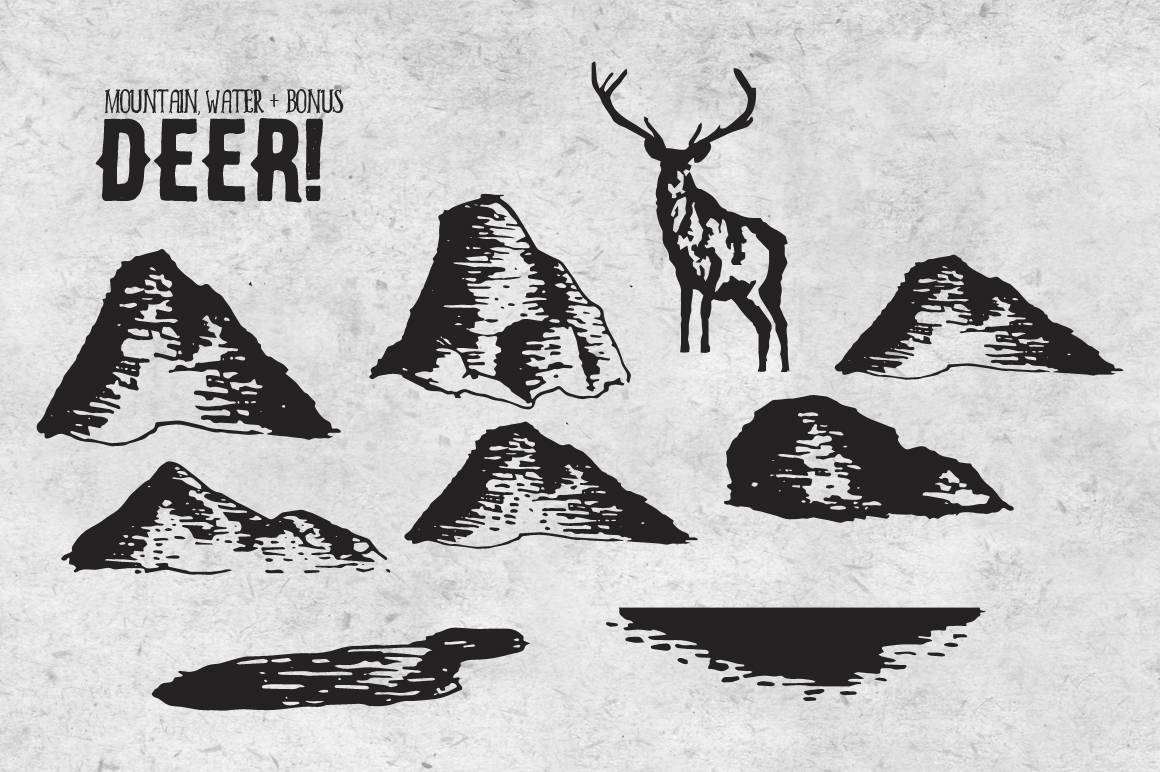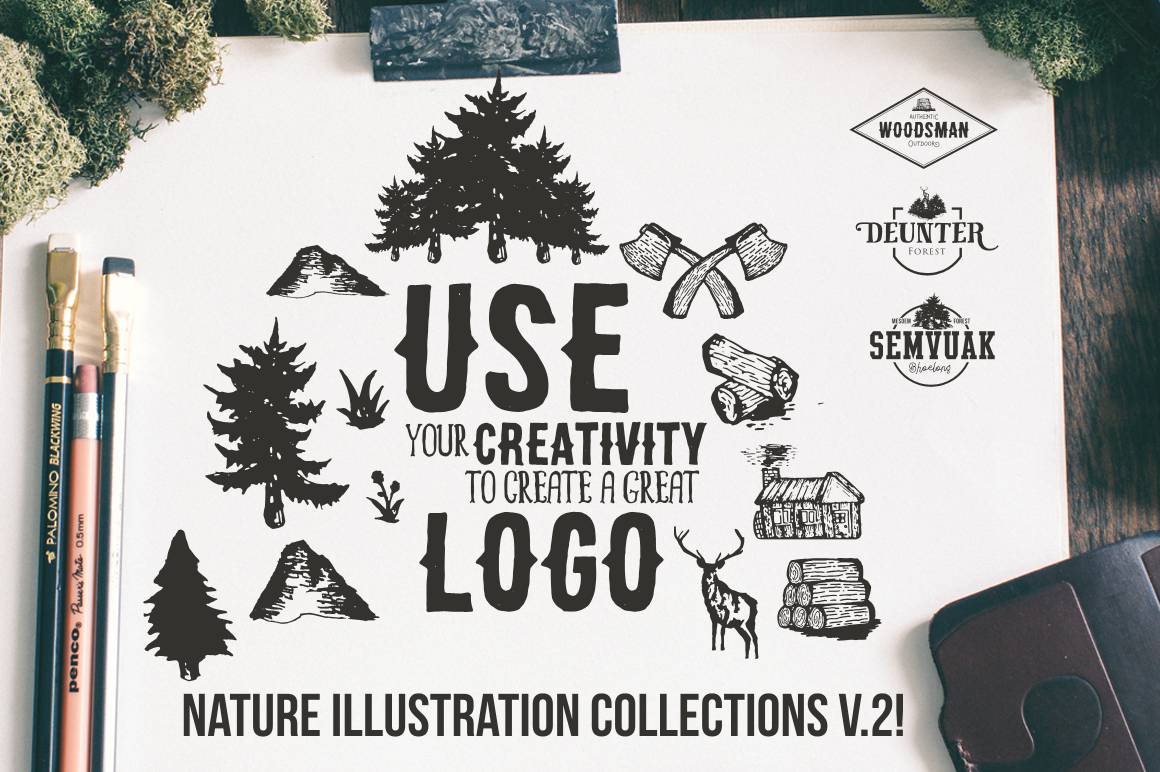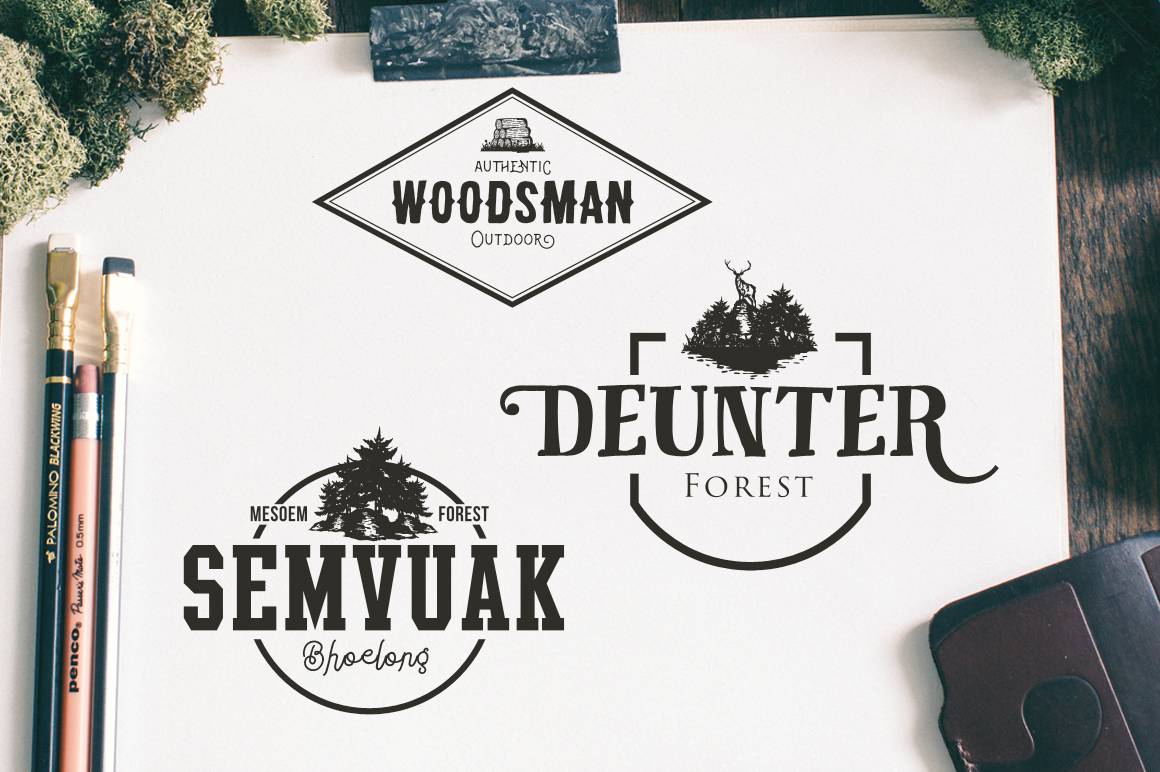 Watercolor Textures
Watercolor Textures is a set of 145 hand-made watercolor HQ PNG SHAPES to add unique watercolor effects easy.
Includes:
145 hand-made watercolor textures/shapes ( transparent .PNG files)
quick preview with all 145 textures
Bonus:
Donut Watercolor Clip Art Graphics
It's like a trip to the bakery without even leaving your home!
Includes:
This listing is for 16 bakery items and 2 bonus arrangements.
JPEG and PNG file for each.
All files are 300 dpi and ready to go!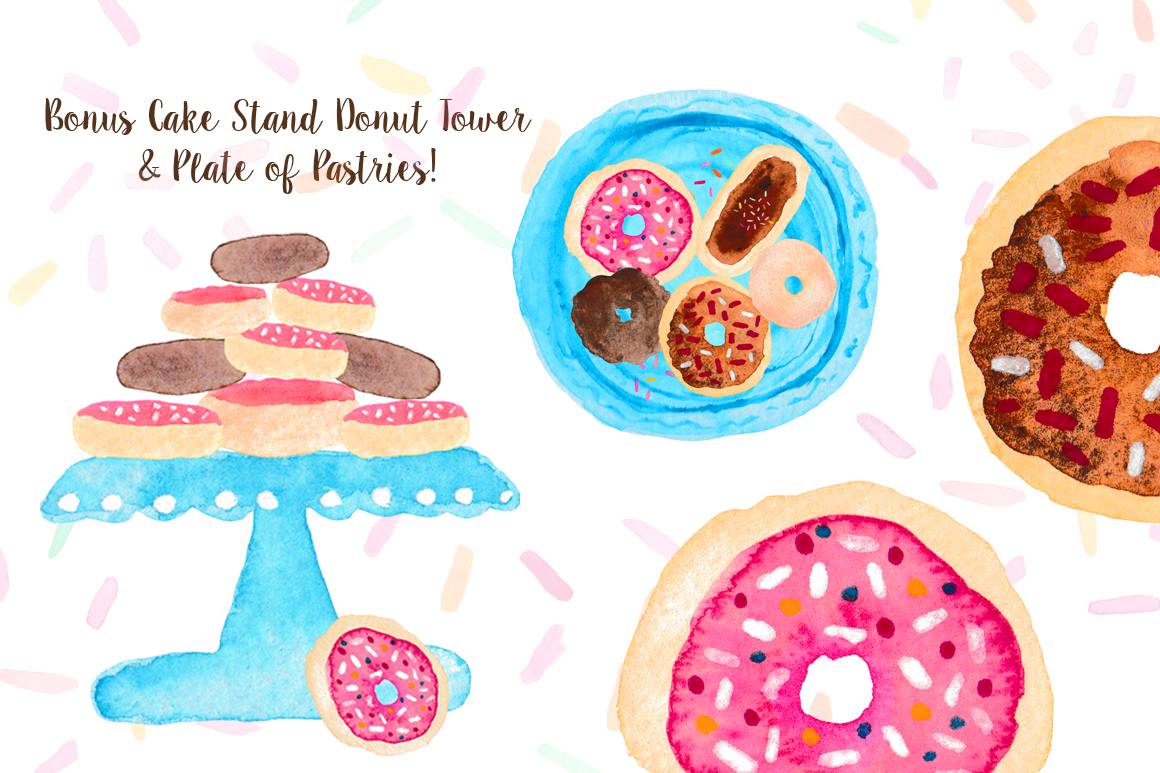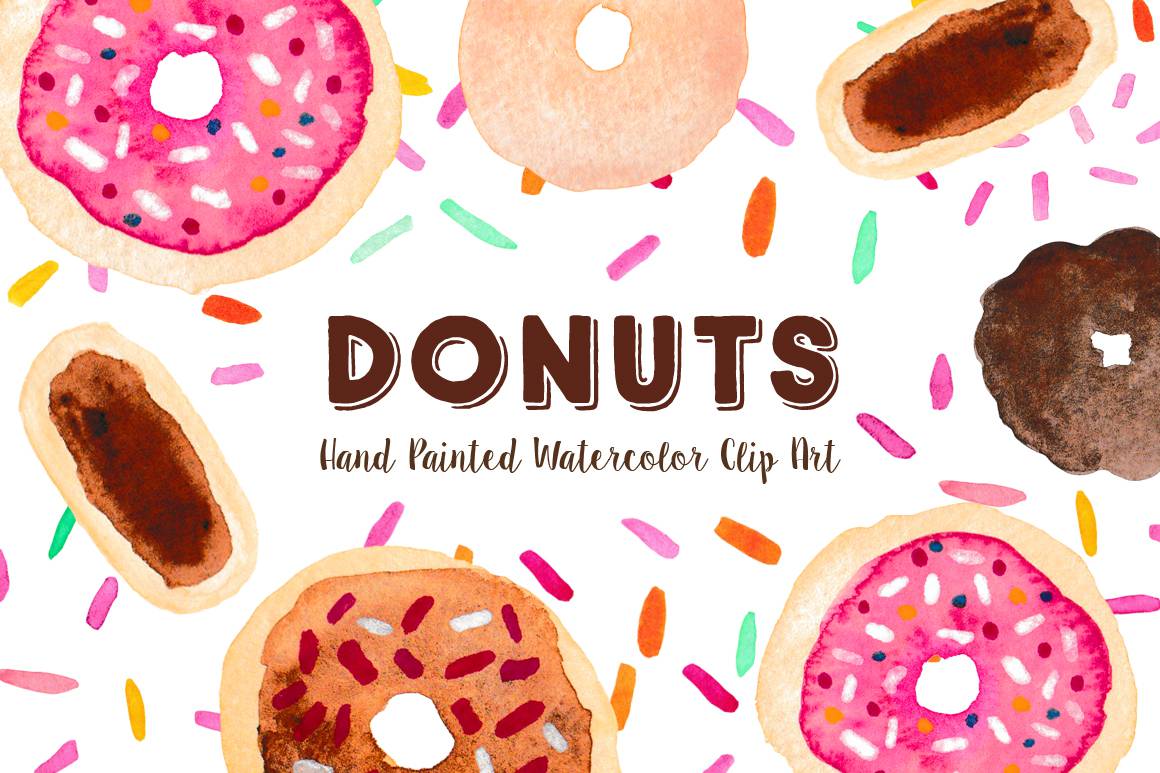 Gold Paint Digital Papers
Set of 10 digital gold foil paint patterns backgrounds for your wedding invitations, anniversary or birthday cards, decor party, scrapbooking, designs, handmade items
Contains:
10 digital gold and black papers in high quality 300 dpi each saved as a JPG file, 12×12 inch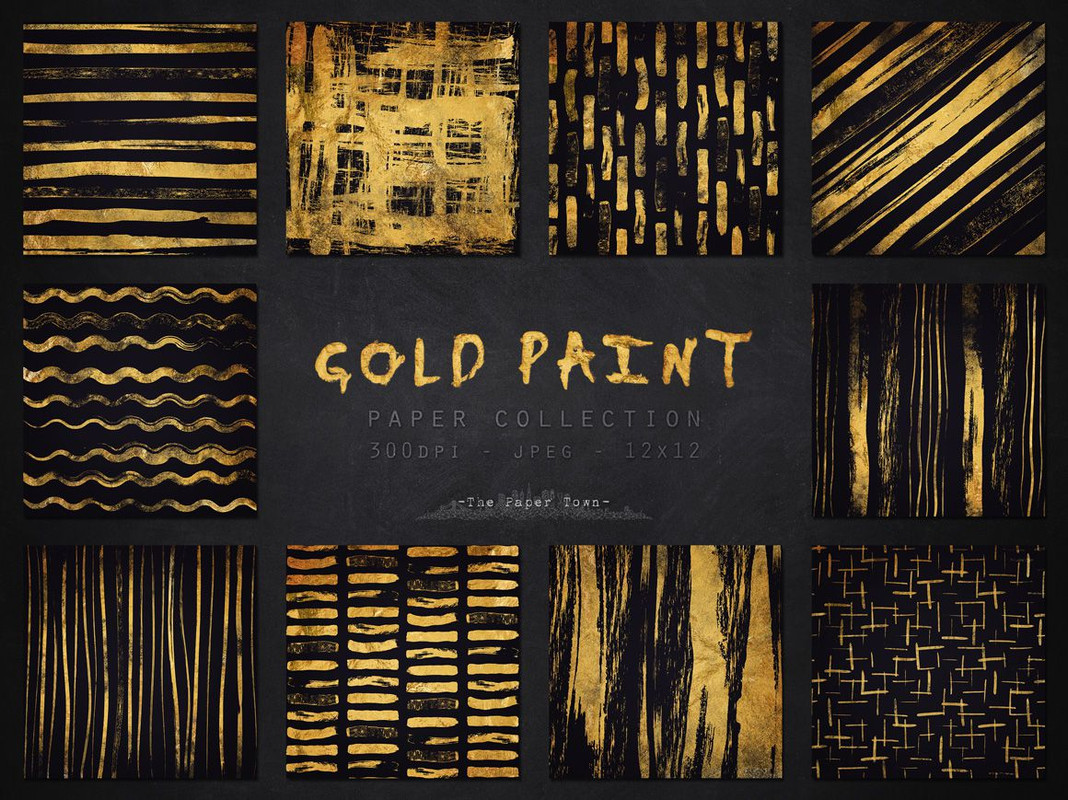 Feminine Scene Creator
This kit comes with several high-resolution graphics in .PNG format, all individual files, layered.PSD files for all pre-made scenes and devices. Each graphic is a real item that has gone through numerous quality checks to make sure you get nothing, but the best. This pack also comes with several pre-made scenes, all you need to do is open one up in Photoshop and you can easily change the background color, fonts, and add your own images or text with smart objects. Each layer has instructions making this an easy to use product even for newbies. I have created all the scenes and backgrounds to be vertical, so that they look great on sites like Pinterest, but you can easily change that up if you want.
Here's what you get:
92 High-Resolution products (each one is huge)
Hand Drawn Seamless Patterns
The "Draw It Yourself" collection contains 30 seamless patterns all created with real ink pens and pipettes strokes which have been vectorized. They'll give a nice hand-drawn feeling to any of your designs. Each pattern is vector-based and carefully created to make a seamless pattern. They come in a black and white version but you can easily edit them to change colors, scale up or down to get the desired look. The brushes are included in the pack so you can make your own hand-drawn designs.
What is included :
AI/EPS file containing the 30 seamless vector patterns the 42 hand-drawn brushes. (AI file and EPS – Require at least CS2)
A brush library with 42 hand-drawn brushes. (AI file – Require at least CS2)
30 seamless black patterns with a transparent background. (PNG, high quality, 300dpi, 12″x12″)
30 seamless black and white patterns (JPEG file, high quality, 300 dpi, 12"x12")
30 ready to use seamless papers : 3 themes of 10 seamless digital papers, as seen on preview images (JPEG file, high quality, 300 dpi, 12"x12")
A bonus AI and EPS files containing 8 individual hand-written words and a seamless pattern.Each words is also saved as PNG file with transparent background (high quality, 300 dpi, 3600px x 800px) and the seamless pattern is saved as PNG and JPEG (3600px x 3600px high quality 300 dpi).
readme file if you have troubles using it.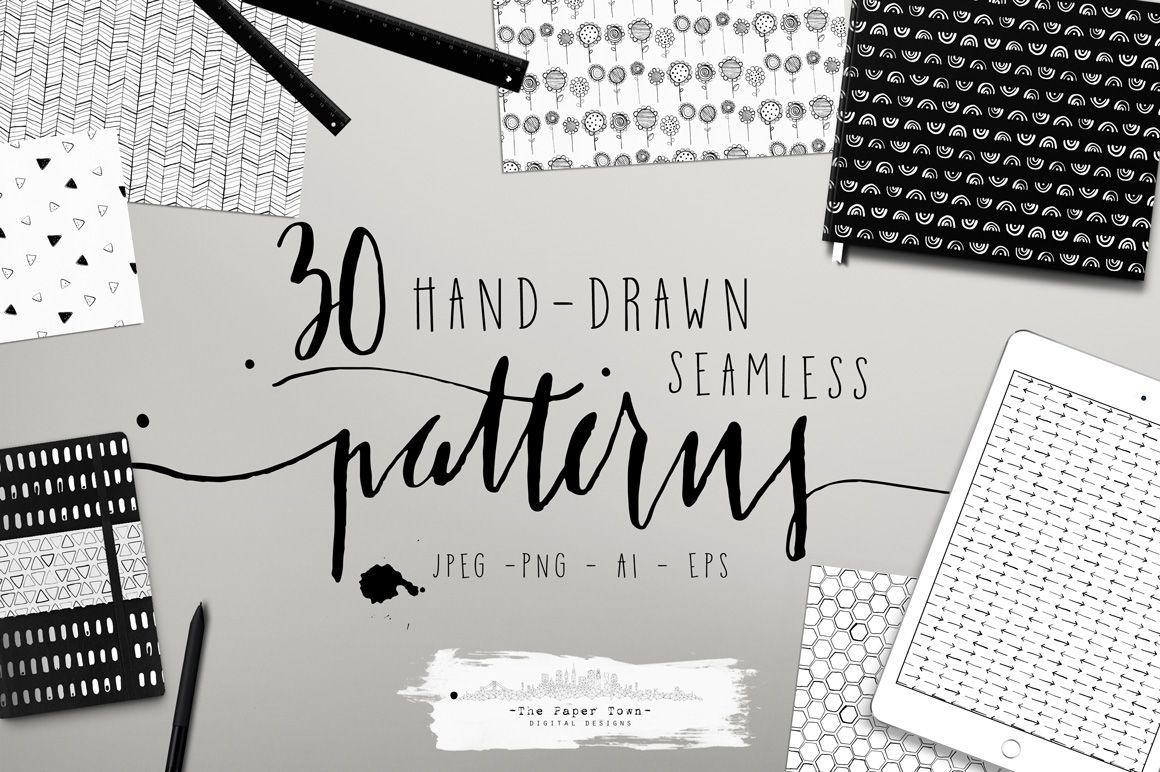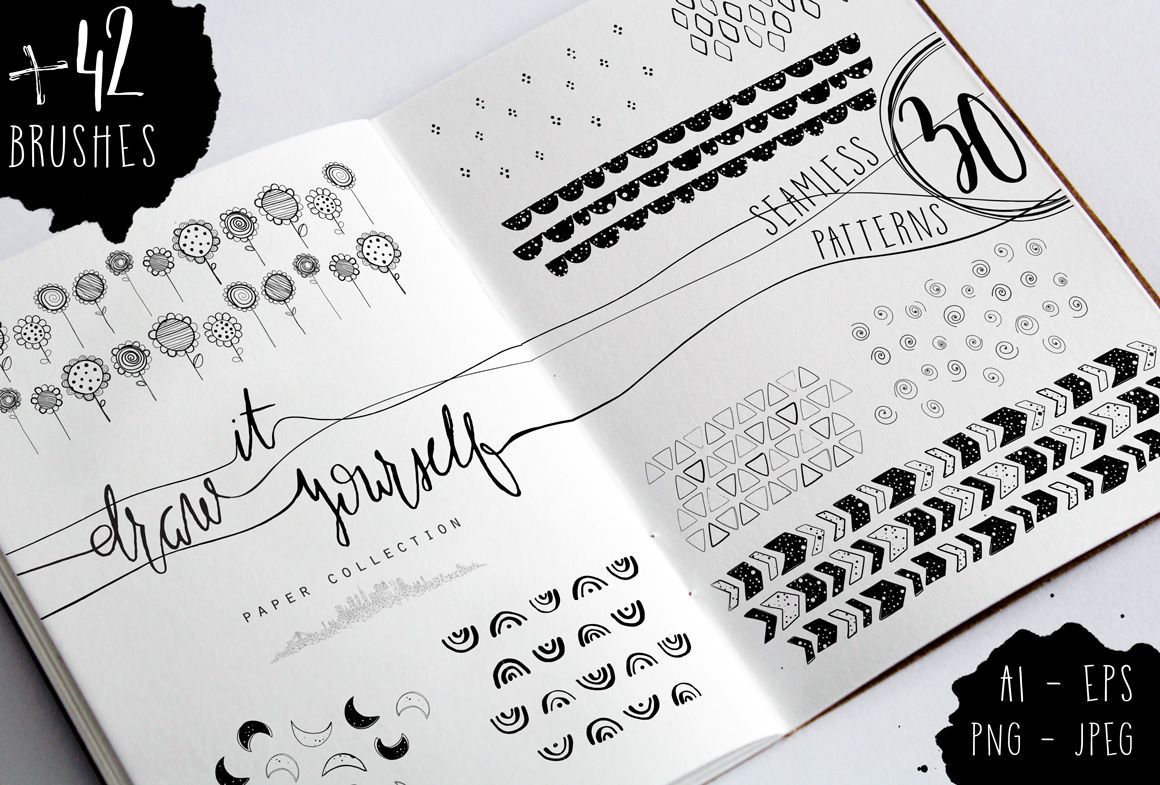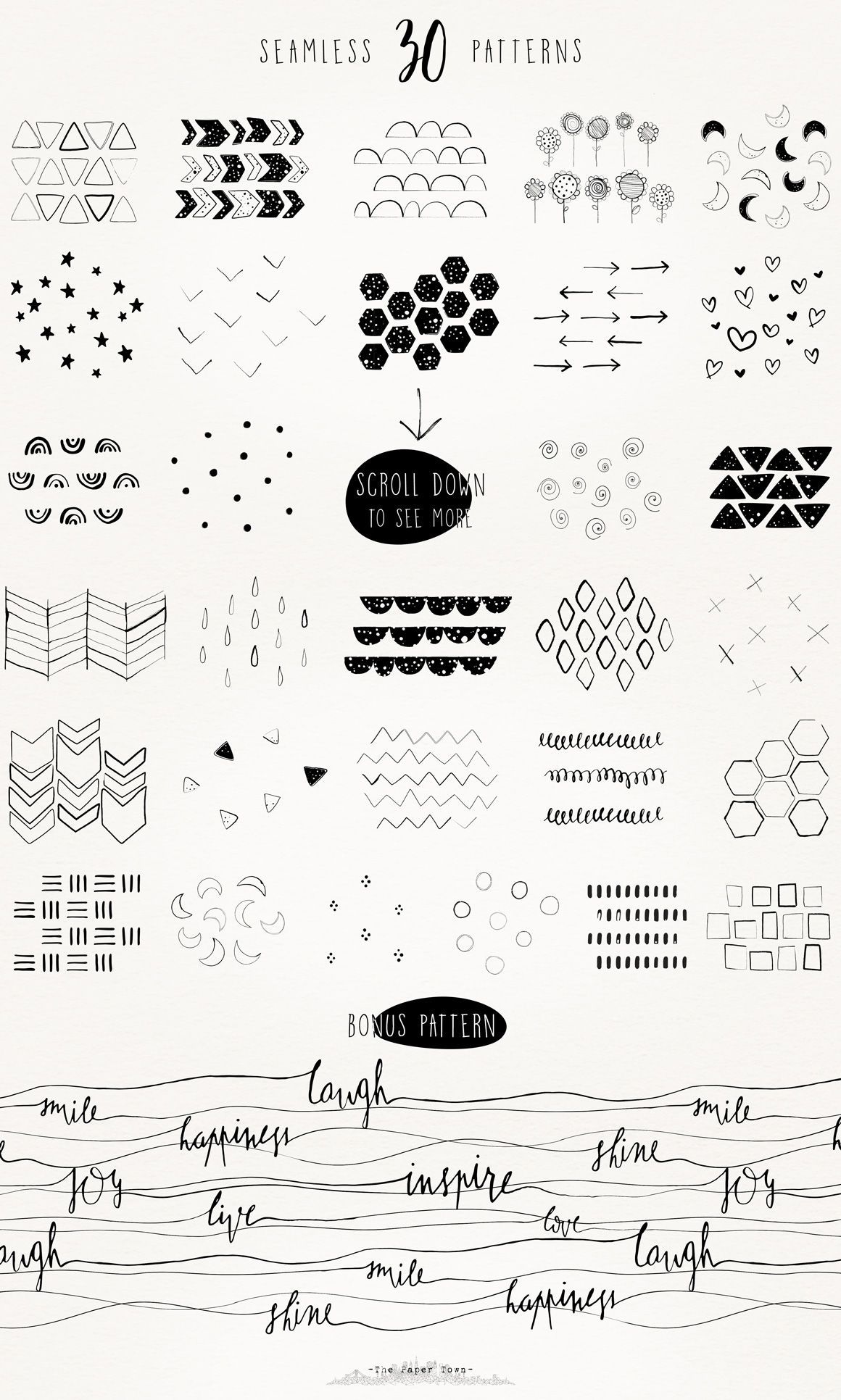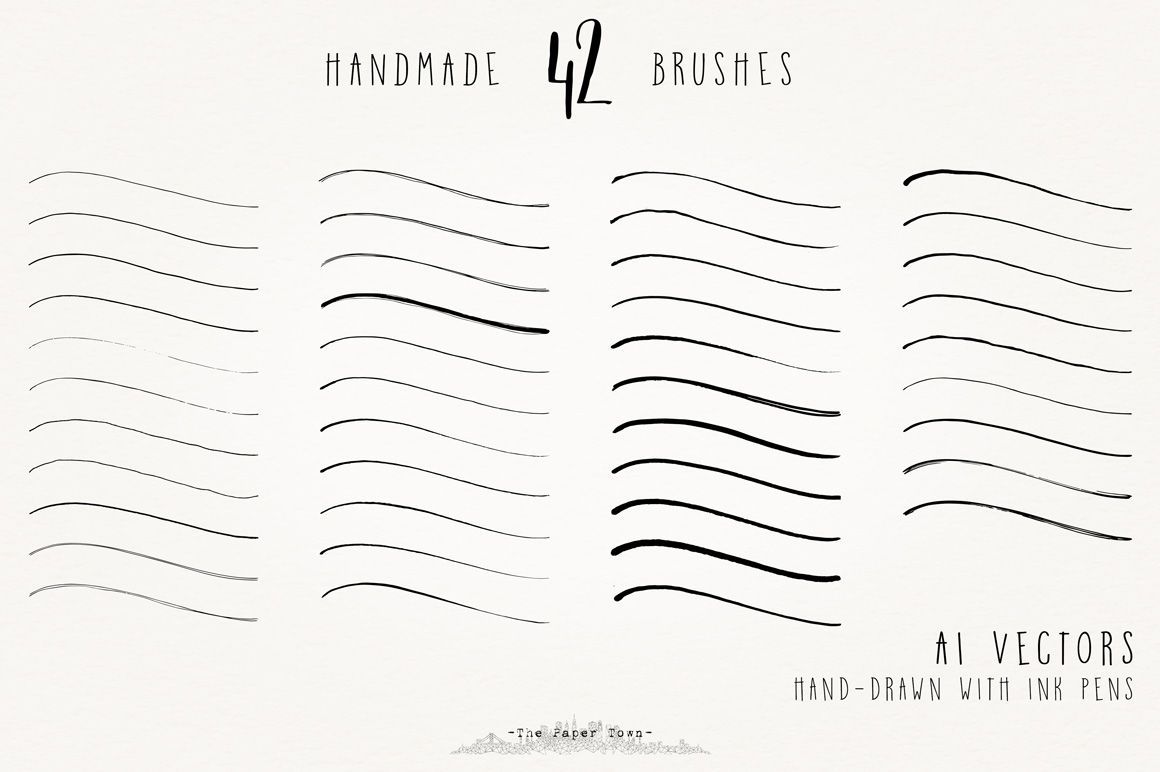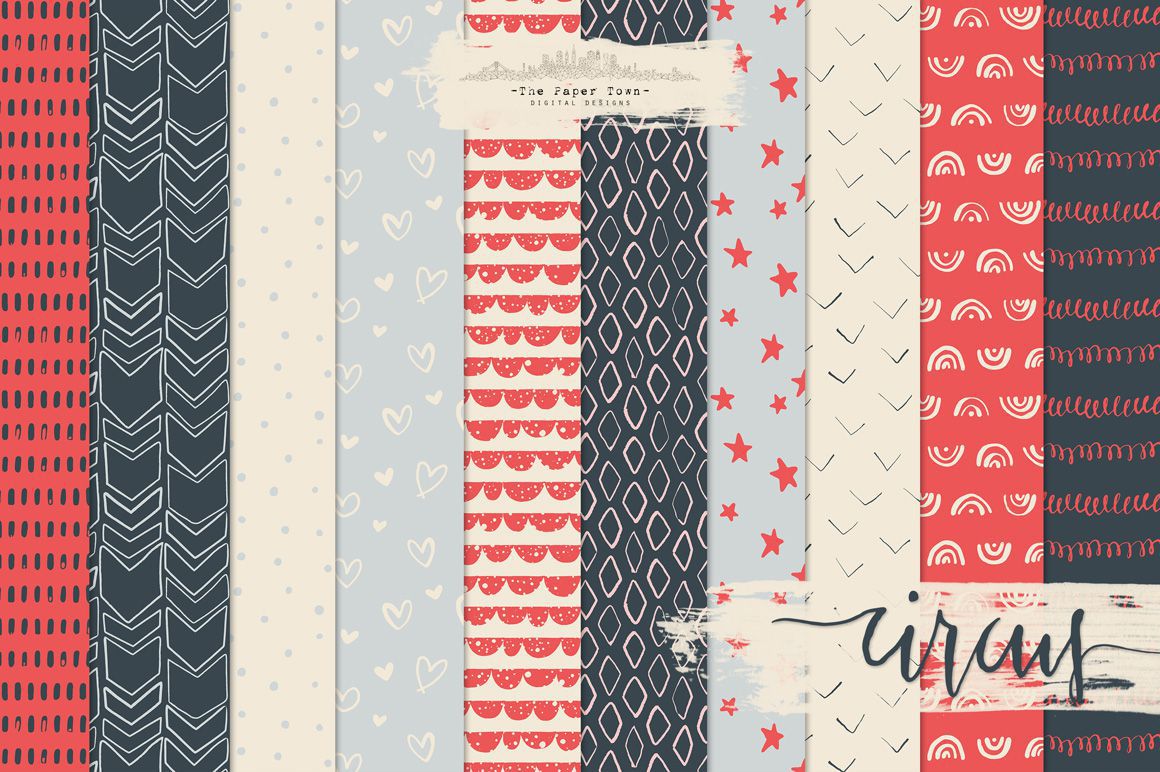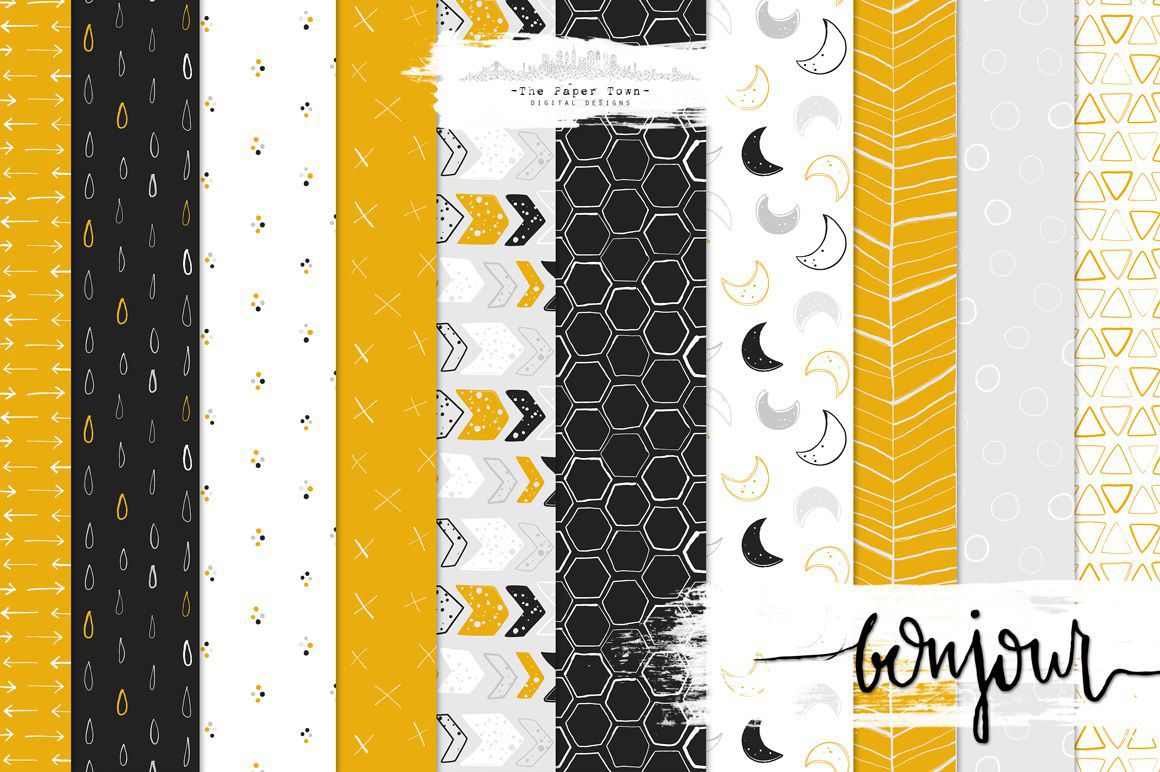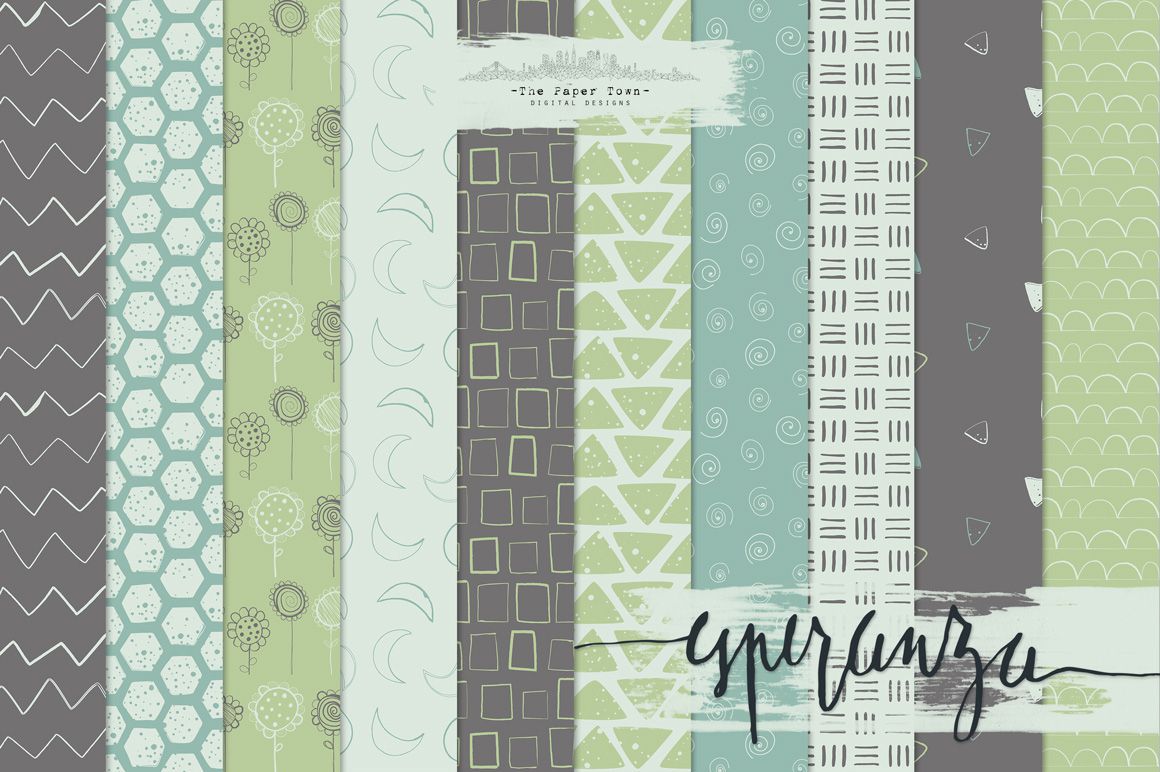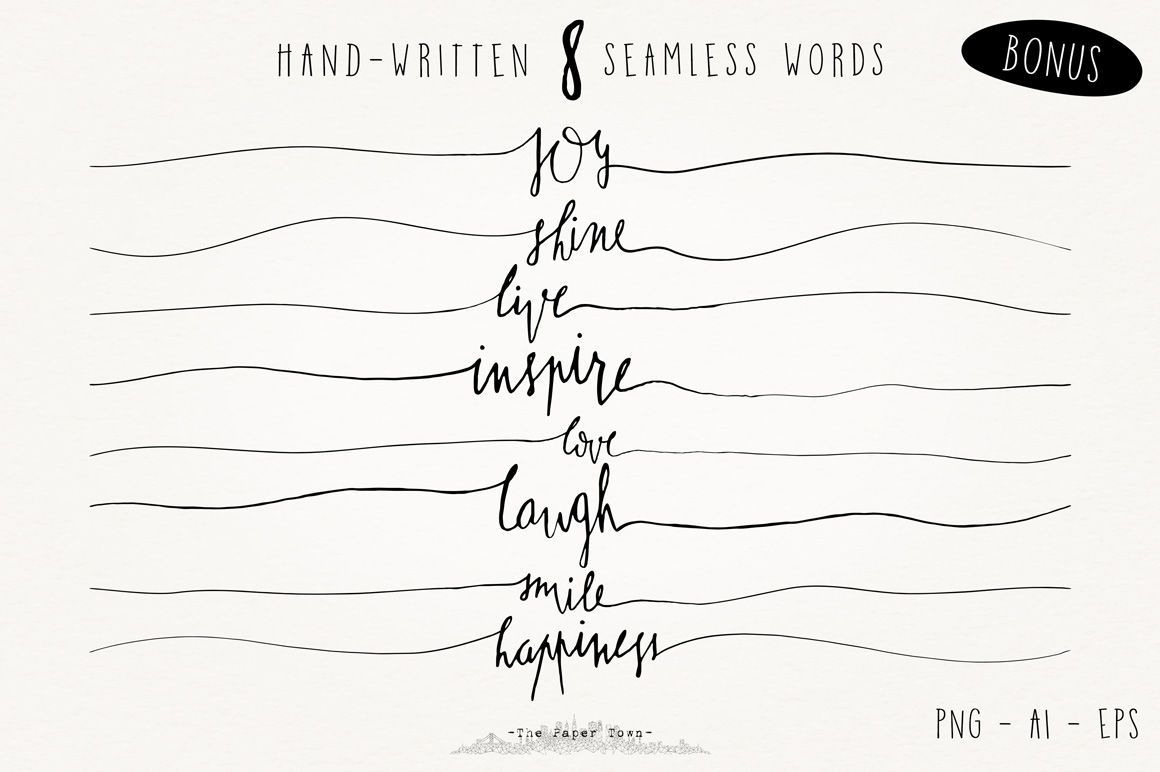 Hand Painted Antler Clipart Set
6 Unique Handpainted Watercolor Antlers & Flower Images. Available in PNG Format with transparent background. Perfect to use in almost any program. Create your own logo or use in scrapbooking , invitations, stationery… anything you can think of! Each image is at least 1000px with 300dpi.
Unique images with transparent backgrounds add a designer spice to digital scrapbooks, holiday letters, and photography portfolios. These designer digital images can be layered to create your own logo or compiled into personal stationery – the possibilities are endless, whether you're producing online graphics or printables.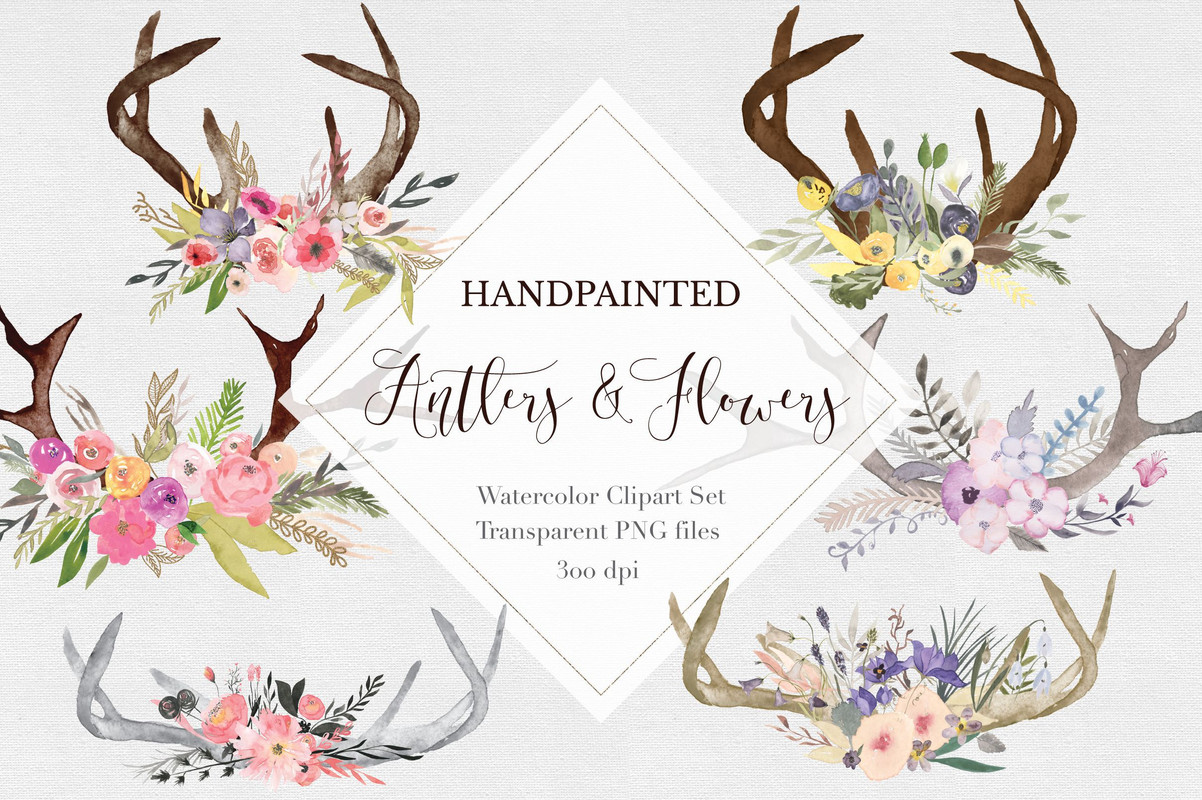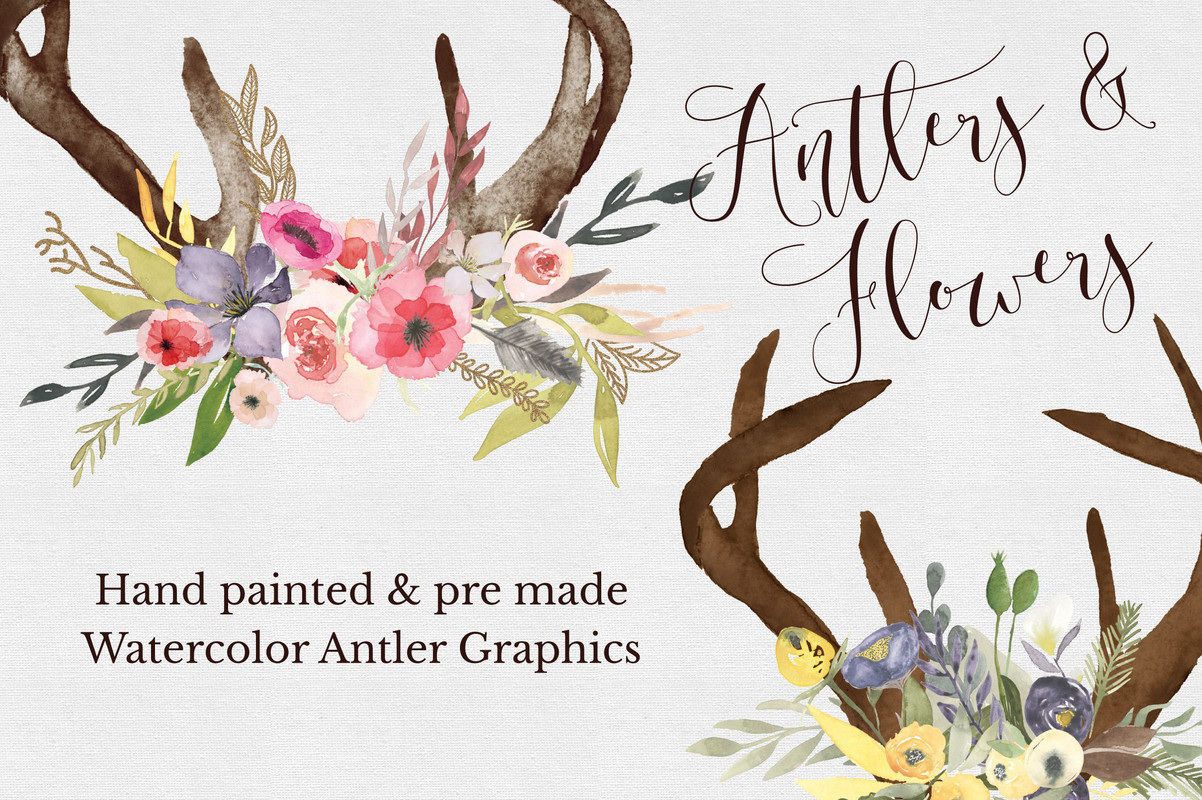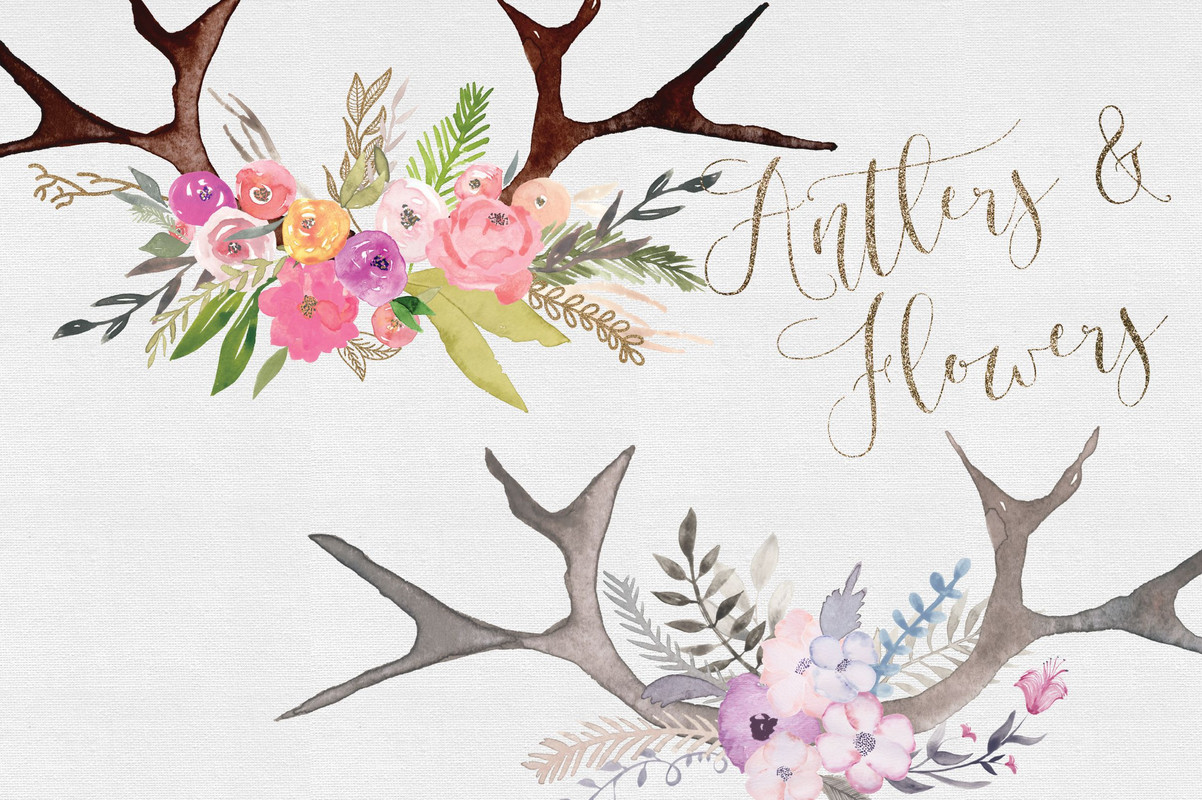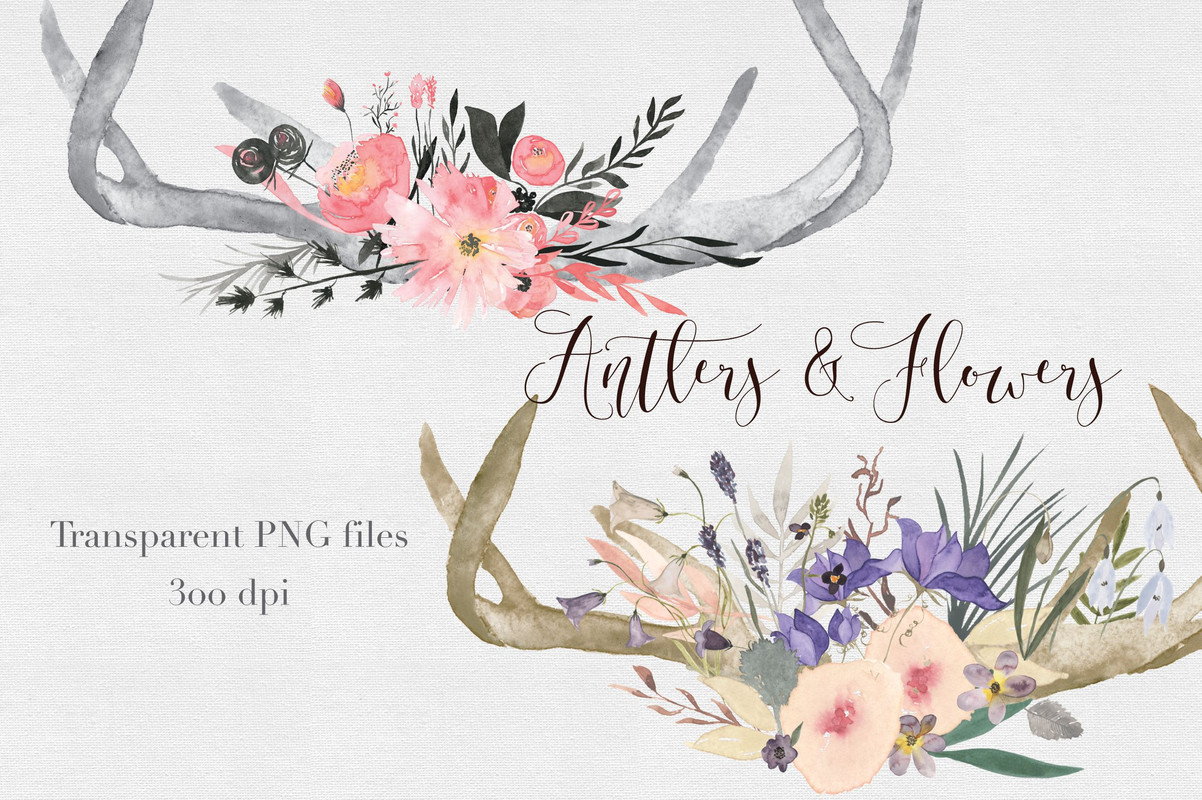 Watercolor Tropical Digital Paper
This listing is for 15 JPEG digital patterned papers and 2 bonus clip art graphics. Each file is 12×12″ and 300dpi.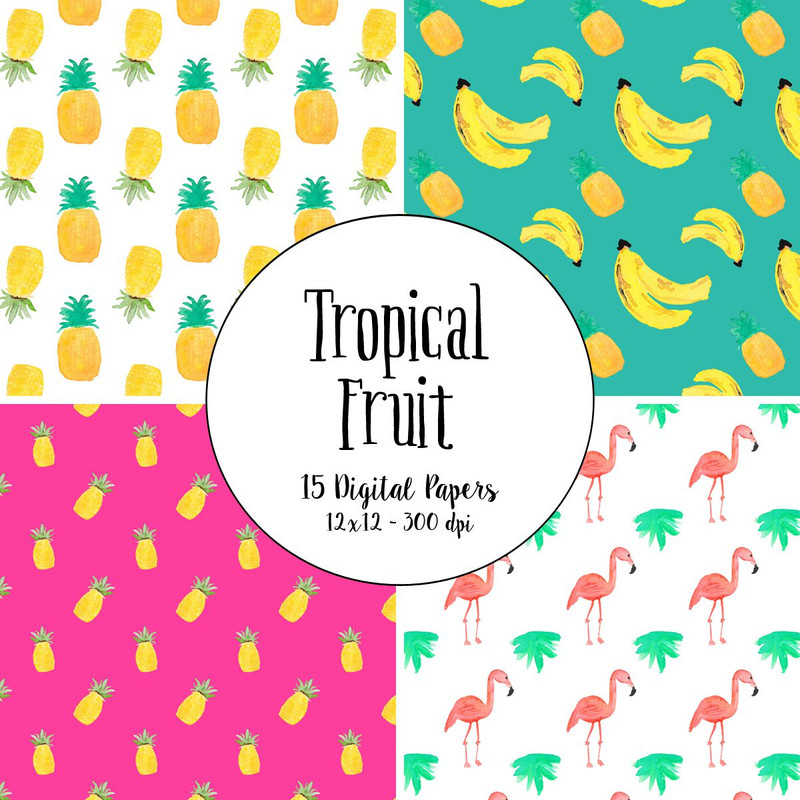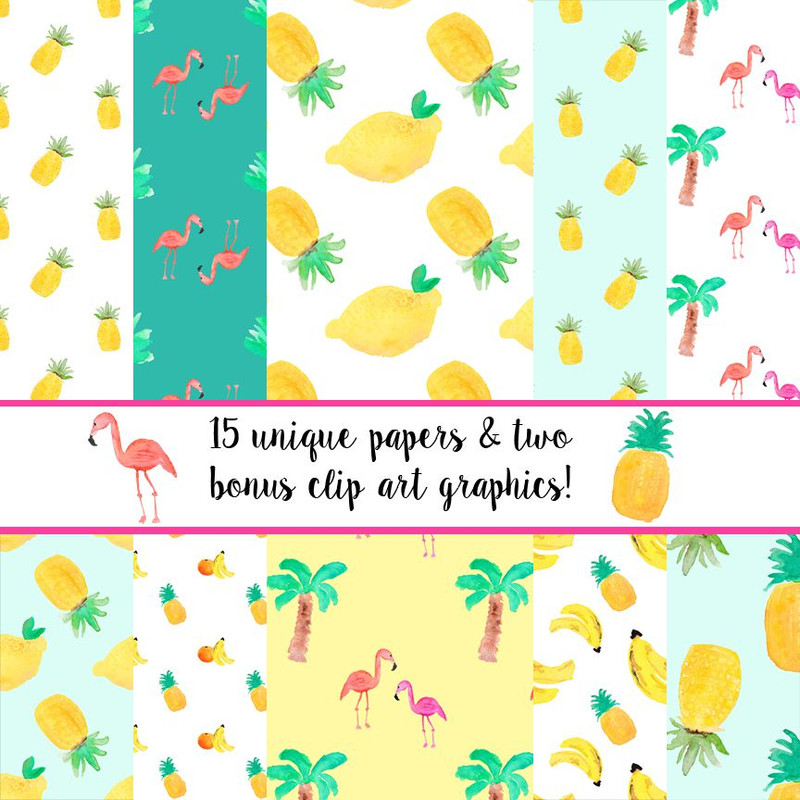 Vintage Retro Text Effects
This set of text effects is ideal to create vintage / retro effects with your text with only a few clicks in Photoshop. You can simply replace your own text using the smart object layers.
Double-click the "YOUR TEXT HERE" smart object layer and place your text or shape and save to obtain the vintage / retro look on your text.
Includes:
12 PSD Files
1500X1000 pixels
Editable Smart object layers
Readme text file
Details of the free fonts used in the work are listed in the readme.txt file available with the download file.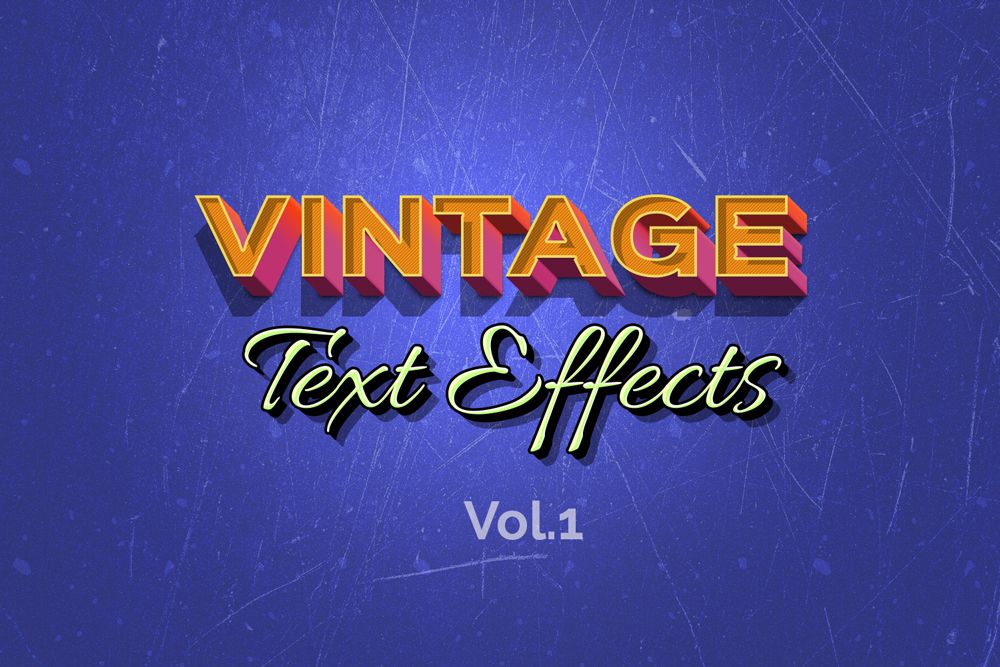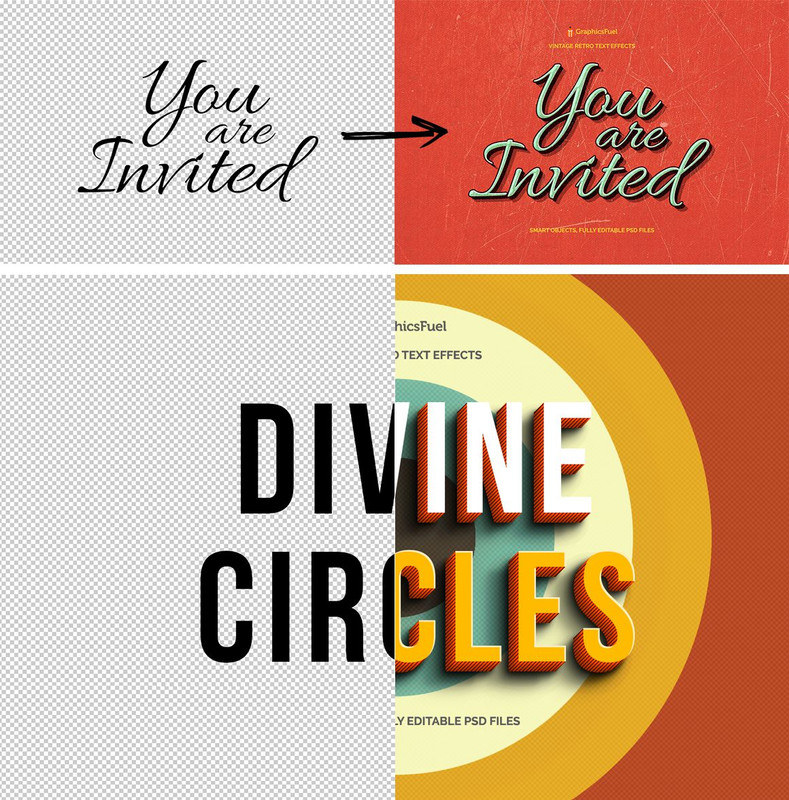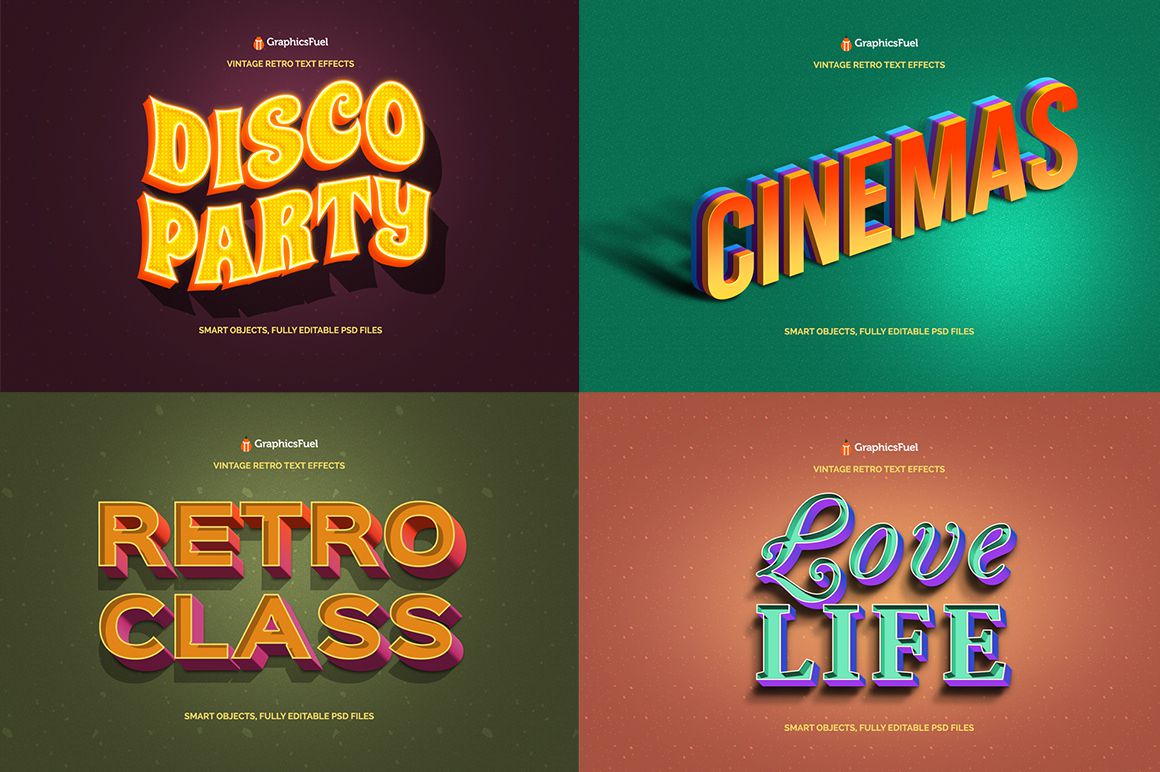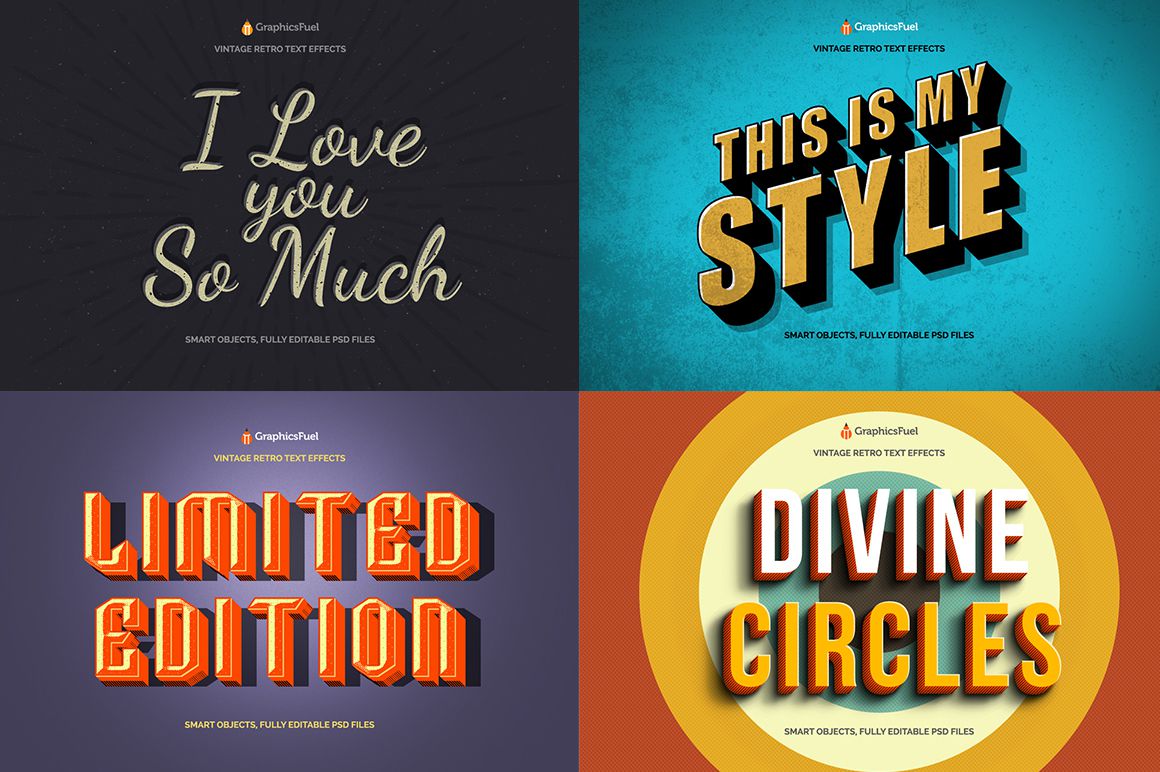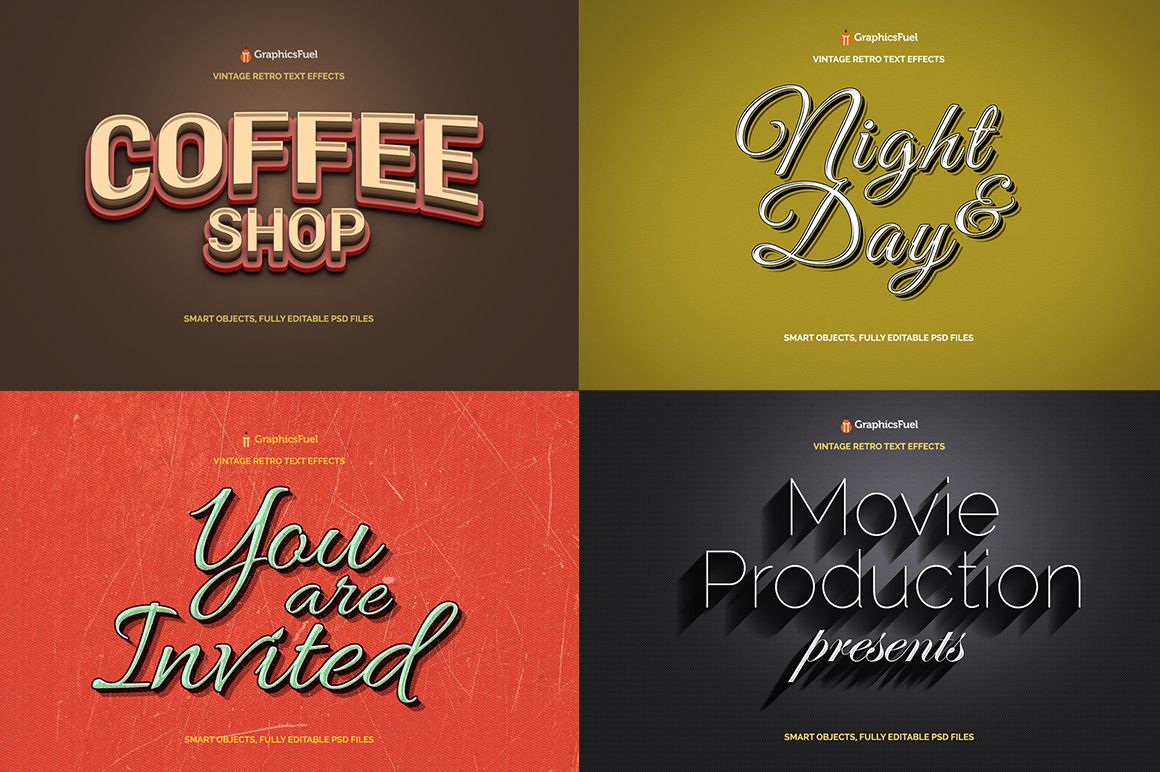 Gold Foil Christmas Digital Papers
Digital gold foil and white Christmas scrapbook papers for your holidays' invitations, anniversary or birthday cards, decor party, scrapbooking, handmade items…
This digital scrapbook paper pack contains 10 digital Christmas papers in high quality 300 dpi each saved as a JPG file, 12×12 inch
Water Brushes
43 Hi-Res Professional Water Splash-Flow-Bubble-Line Brushes for Photoshop. Archieve contains two separate abr's (Photoshop Brush File) for CS2 to CS5 & CS6 to CC users.
Min brush size is 1500px. (up to 5000px, most of brushes are higher than 2500px)
How to install Creative Graphics Water Brushes?
Put the brush presets (.abr files) you have downloaded into the folder Photoshop Presets Brushes in the Adobe folder in Program Files if you use Windows or in Applications if you use Macintosh. The original brush presets that come with Adobe Photoshop are kept in this folder. You may also double click .abr file to load it into photoshop.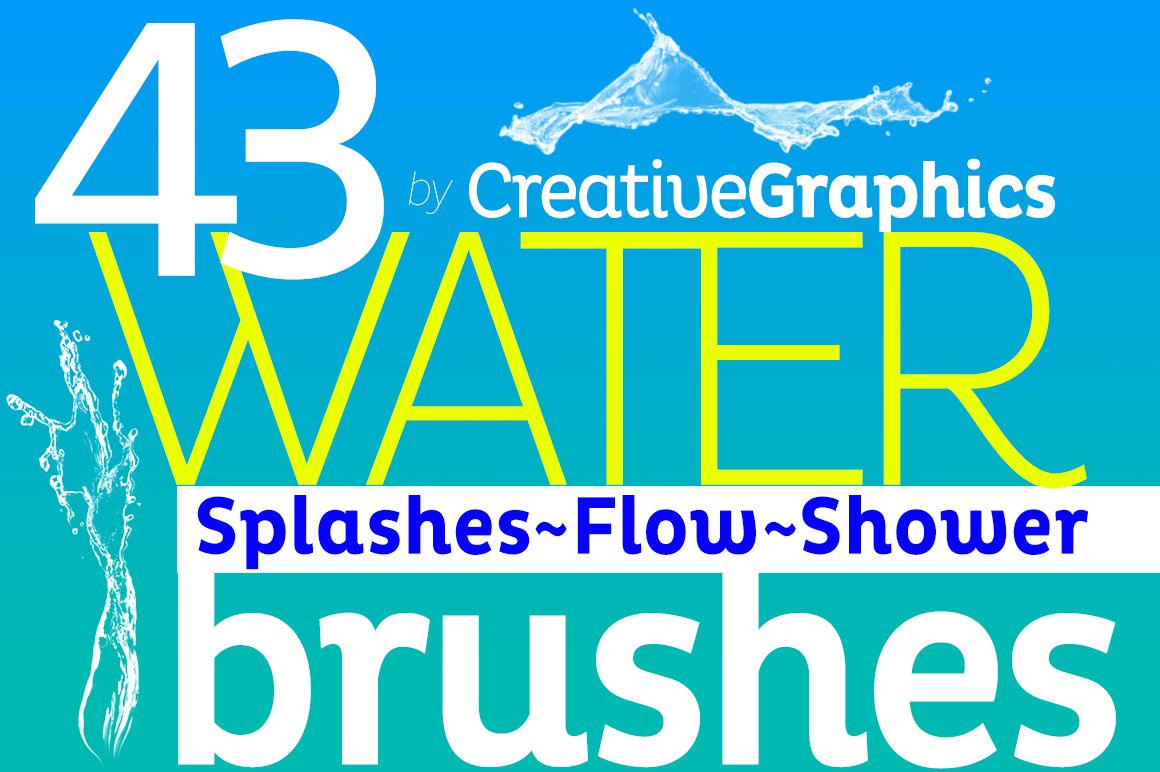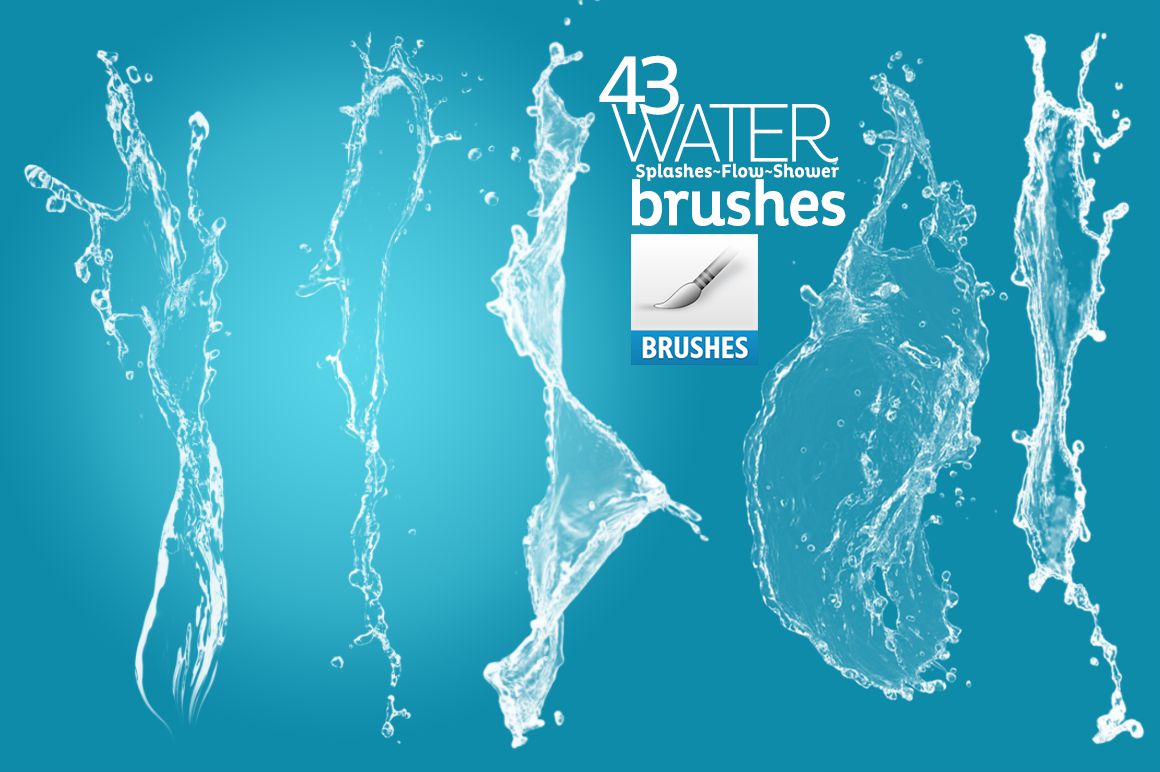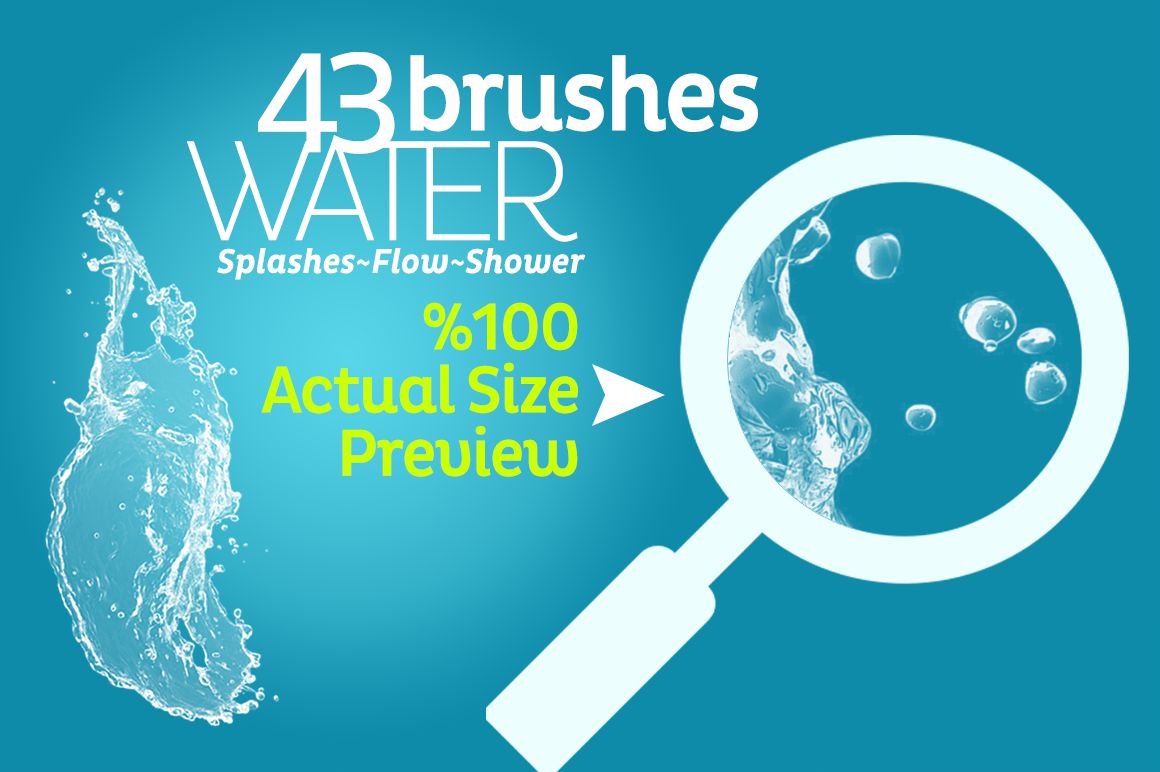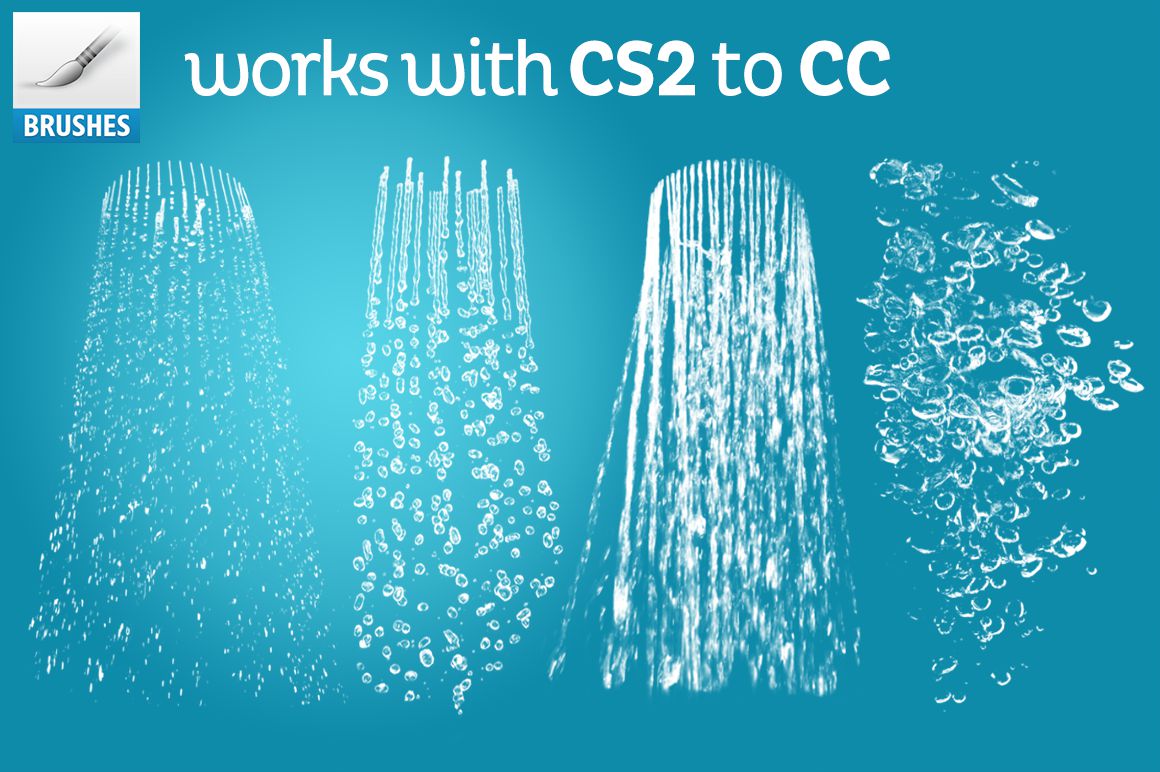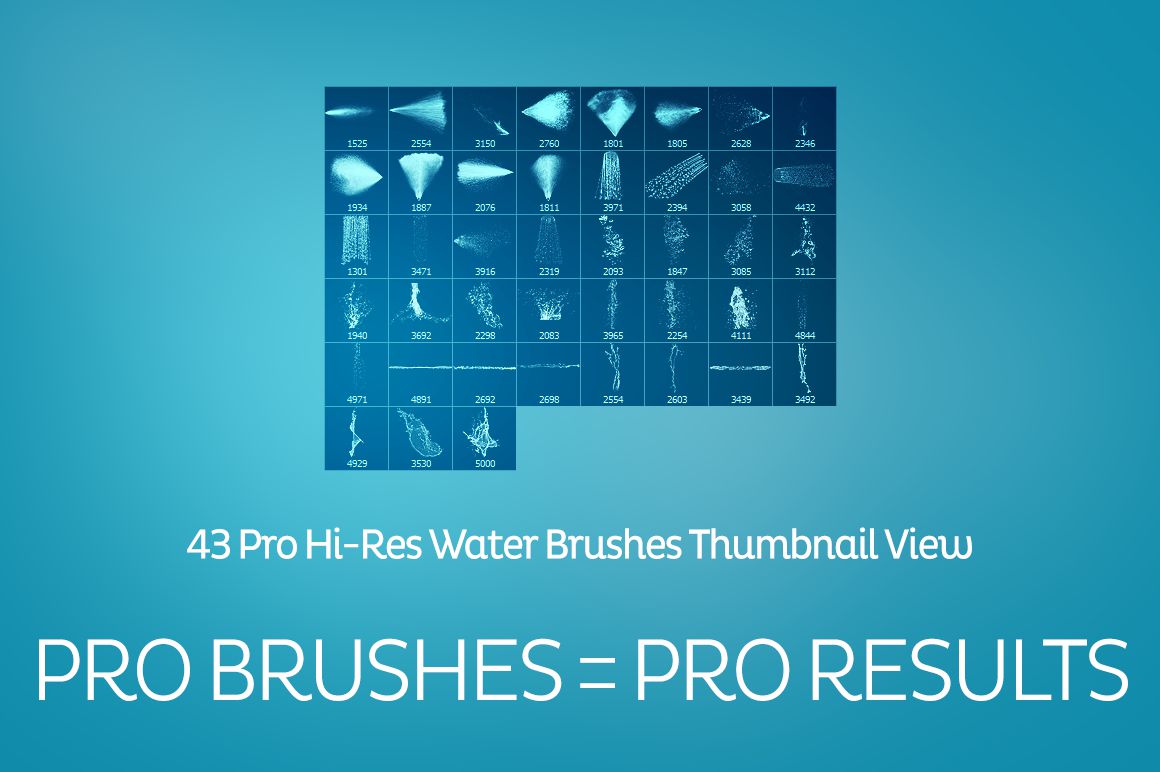 Beautiful Mess – Vector Brushes
Let's mess around with our vector art, shall we?
I am very happy to introduce to you the Beautiful Mess – the pack of vector brushes that will help you achieve that delightful hand-drawn look in your vector art or even text. I've been playing with these brushes for awhile now, and it's been so fun and easy to draw with them! Take a look at Kaia, I drew her using only Pen Tool, Blob Brush and a few brushes from this pack: http://bit.ly/KaiaBM
This pack is quite big – 325 brushes from thin to thick, from longest to shortest, all kinds of brushes you will need for drawing in Adobe Illustrator. Doubt it? Download this free demo of brushes, there are 15 of them.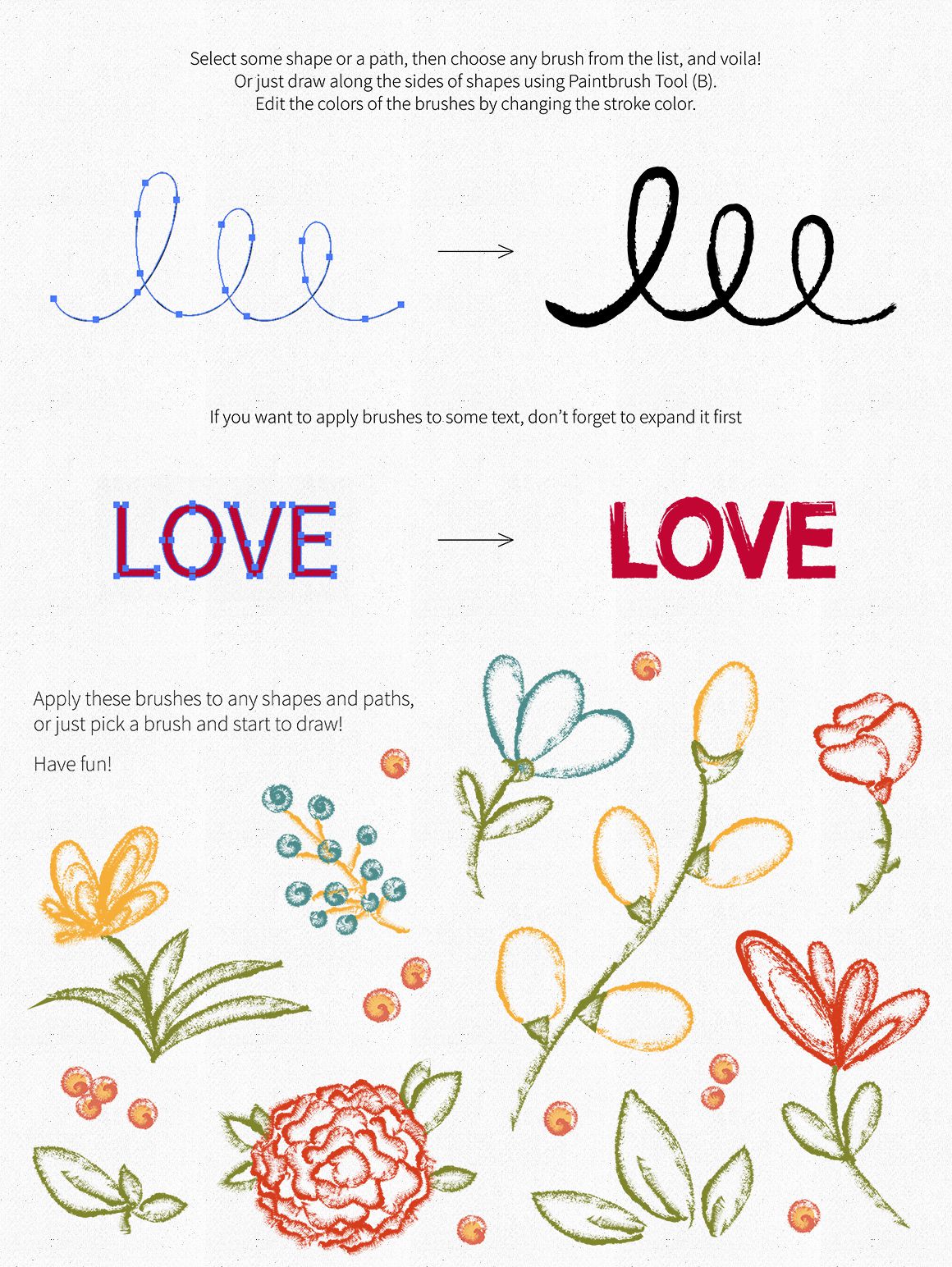 Anatomy Of Love
Spring is in the air! Sloth Astronaut fell in love and scribbled these lovely cards with his own furry paws. He hopes you'll enjoy this collection and it will help you to convey your feelings accurately!
What's Included:
18 Hand Drawn Cards in Ai CS4, EPS10, and PNG 300dpi
8 Hand Drawn Obgects in Ai CS4, EPS10, and PNG 300dpi
4 Lettering Quotes in Ai CS4, EPS10, and PNG 300dpi
3 Letterpress Textures in Ai CS4, EPS10, and PNG 300dpi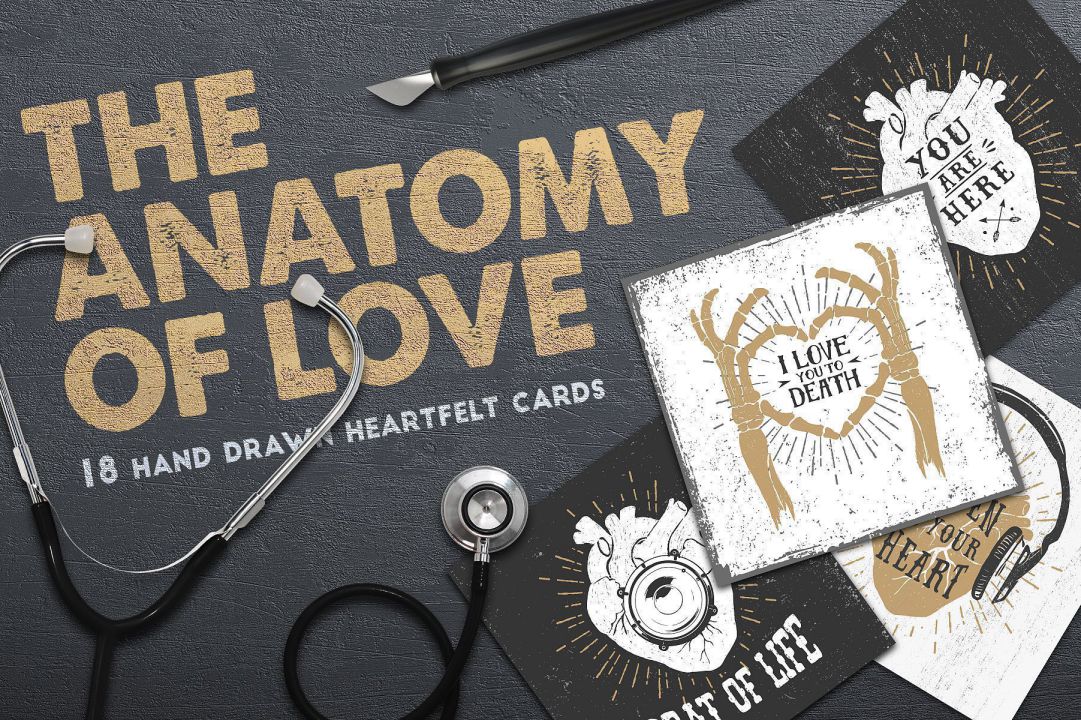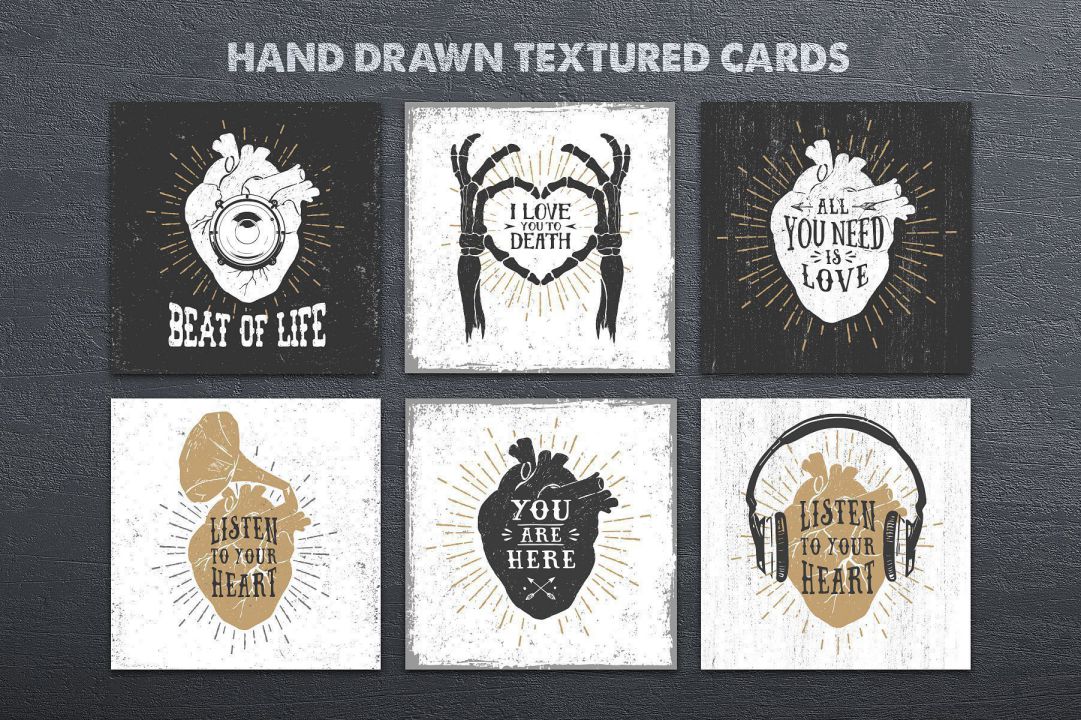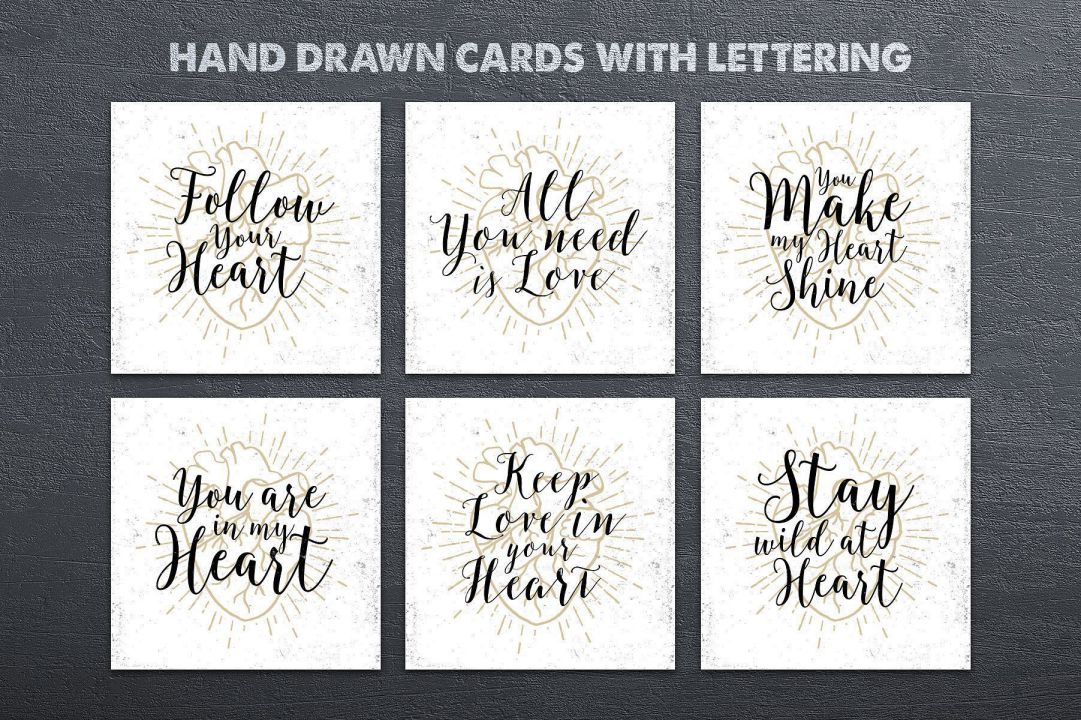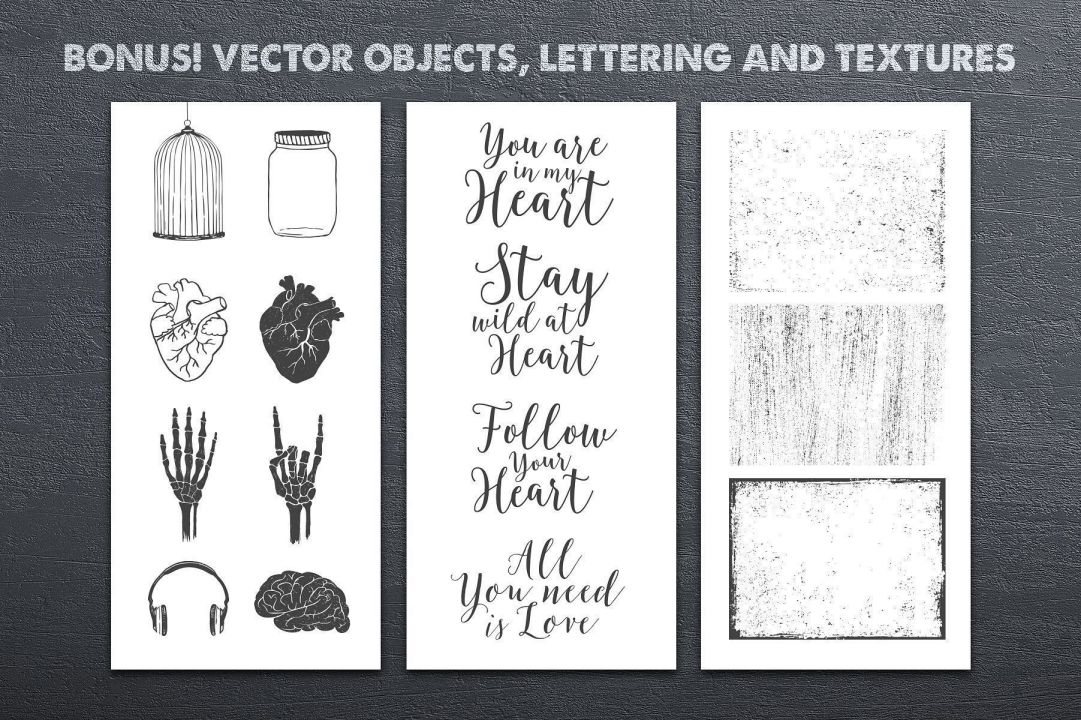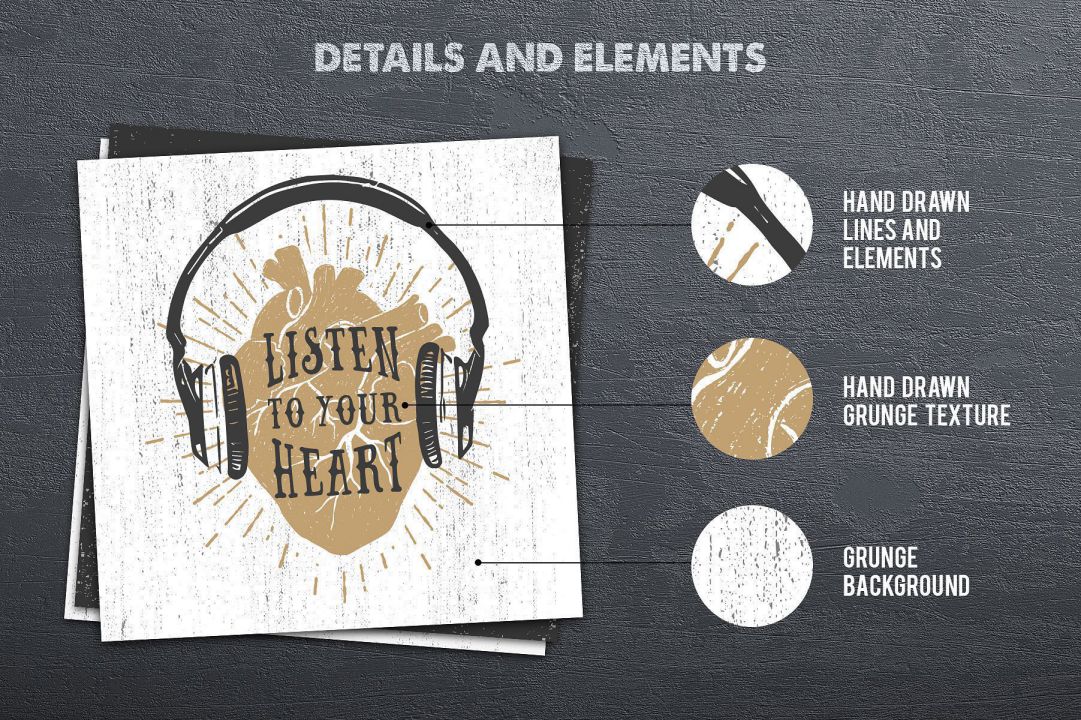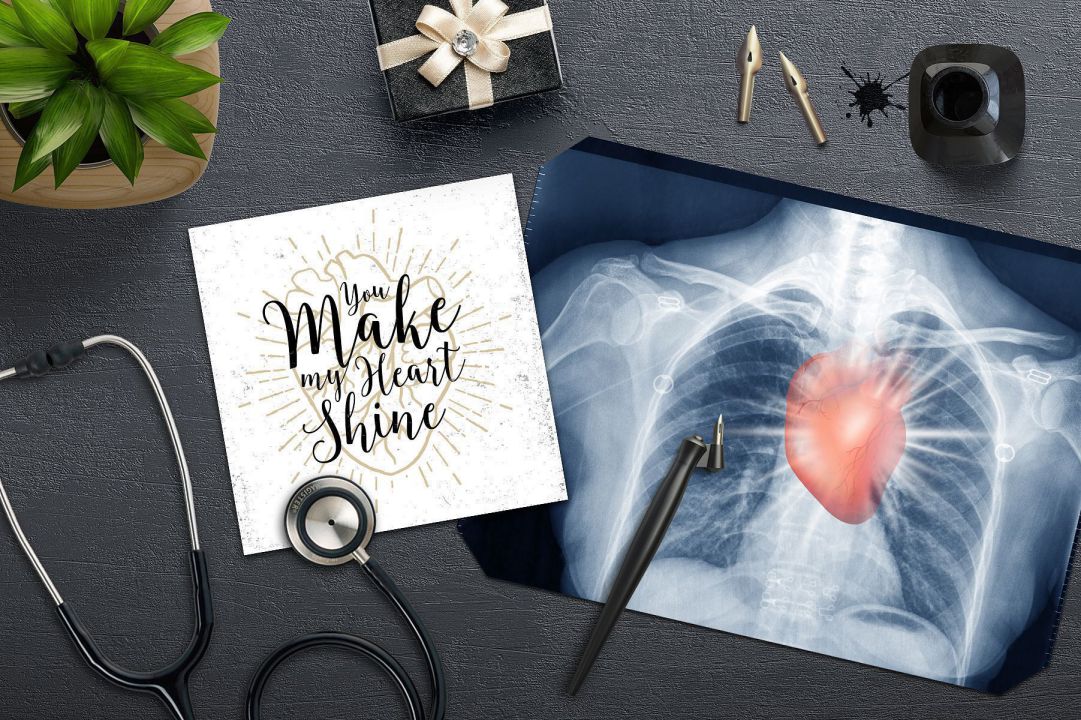 36 Hand Drawn Sunbursts & Stars
There are a total of 29 bursting sun rays and 7 star bursts illustrations in this volume.
The Download includes:
36 illustrations in Adobe Illustrator .Ai format and .EPS format
36 illustrations in PSD vector format
36 illustrations in transparent .PNG Format (3000×3000 pixels)
36 in .CSH format (Photoshop Custom Shapes)You've got a variety of formats!!