You've probably seen this interesting effect of two or more overlapping photos on the covers of music albums, in modern magazines and in advertisements. In this tutorial we'll create a trendy double exposure effect in Adobe Photoshop with the help of this action in a few steps.
In photography and cinematography, multiple exposure is a combination of two or more exposures to create a single image. Initially, this is a technique in which the camera shutter is opened more than once to expose the film multiple times, usually to different images. However, with our modern software, we can easily recreate a similar effect in Adobe Photoshop.
Here is a small tutorial on how to use Double Exposure Photoshop Action that we made.
Why Double Exposure is Awesome and Trending?
This effect isn't something new, in fact the effect has been around since the days of film. If you exposed a frame and then didn't advance the film and shot a second photo, you would get what was called a double exposure. Two photos on one frame. Many digital cameras allow you to simulate this effect in camera.
We have also seen this for ages in Photoshop when you blend 2 photos together in screen or lighten blending mode. This simulates 2 projectors overlapping each other. Of course, there is a good chance you don't care about this history and just want to make the effect.
This effect has recently become very popular due to the intro to the hit TV show, True Detective. On the intro its done with video, but it has spawned a resurgence of double exposure art. (Once again, it's far from new, just suddenly popular).  I've seen a number of tutorial on this topic, some good and some, not so good. Here is my method to create this effect. I have used the actual art from True Detective as inspiration and we will closely recreate it with different images, but the same style.
STEP 1. Download these sample images or any images of your choice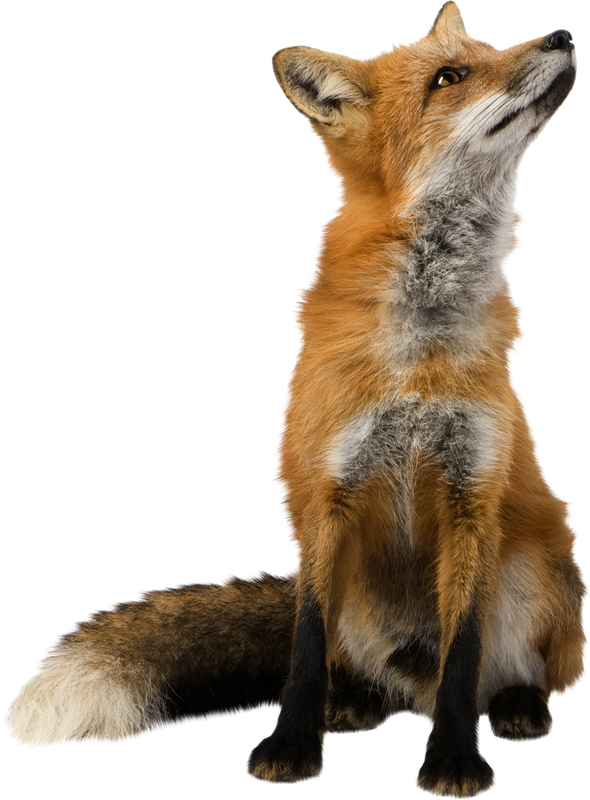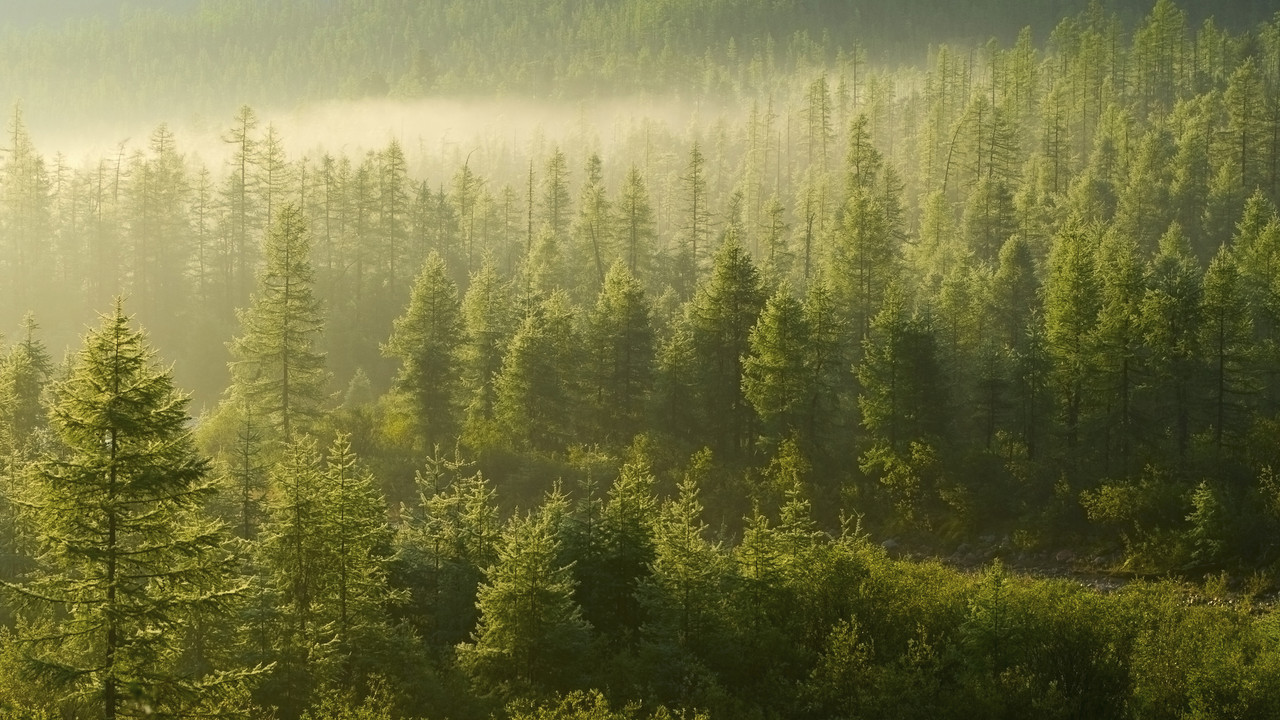 STEP 2. Place Fox.png on top of Forest.jpg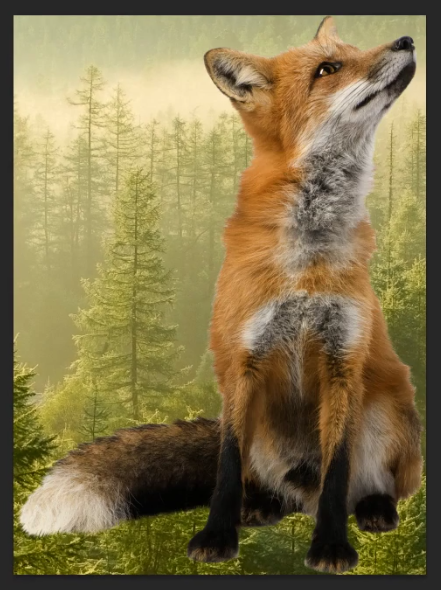 STEP 3. Select the Fox.png layer and apply the Double Exposure Photoshop Action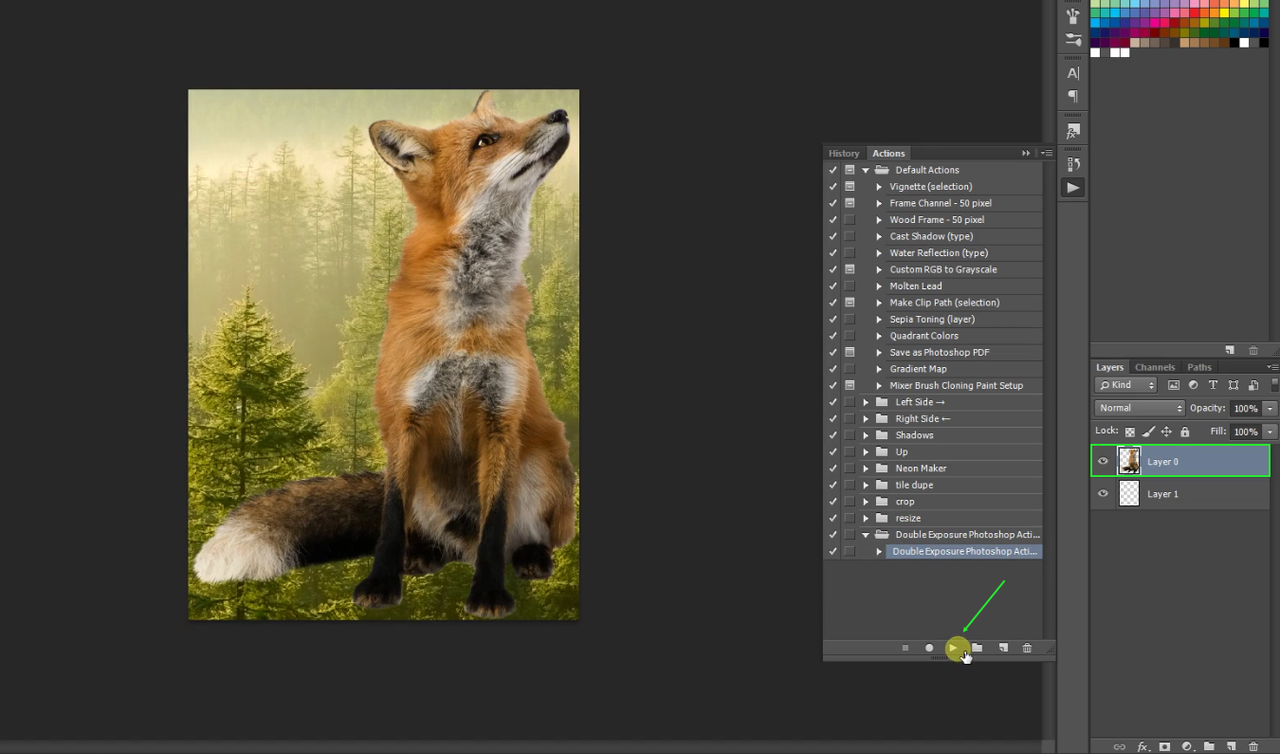 STEP 4. Play with the Exposure Curve to get the desire exposure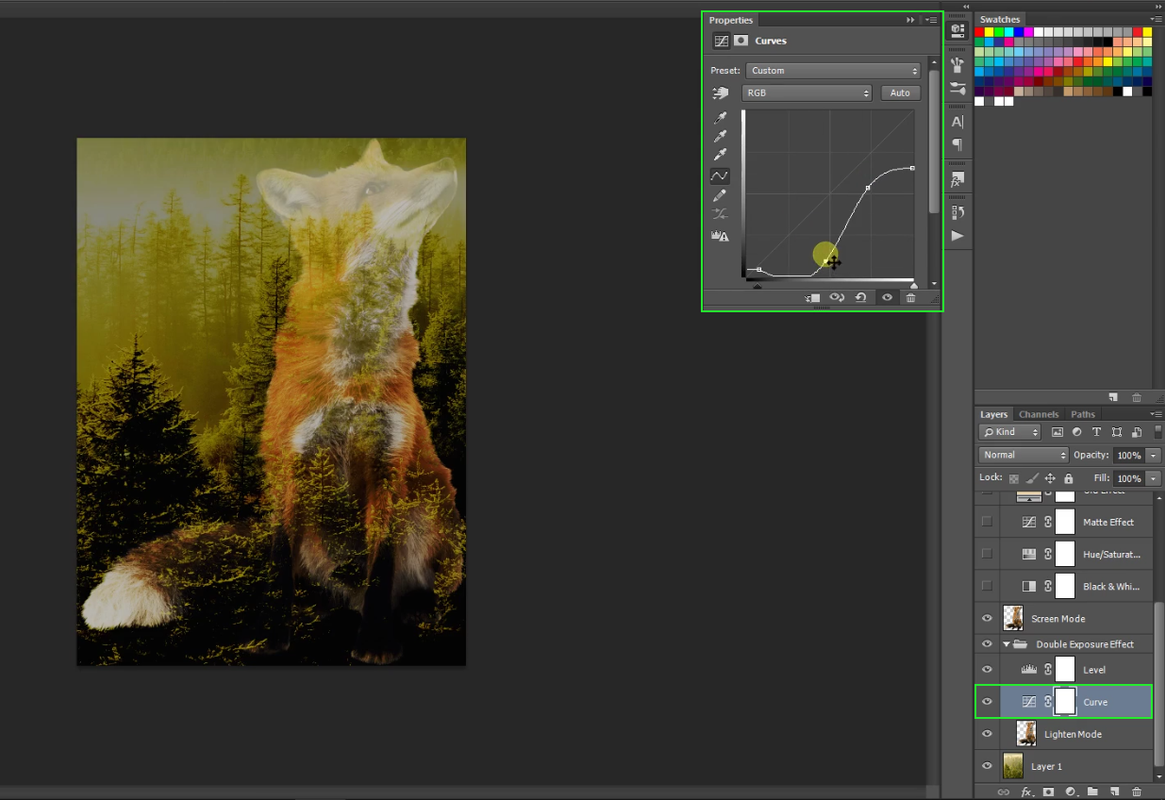 STEP 5. Now clip the background Forest.jpg
Don't know what clipping mask is? Check out this tutorial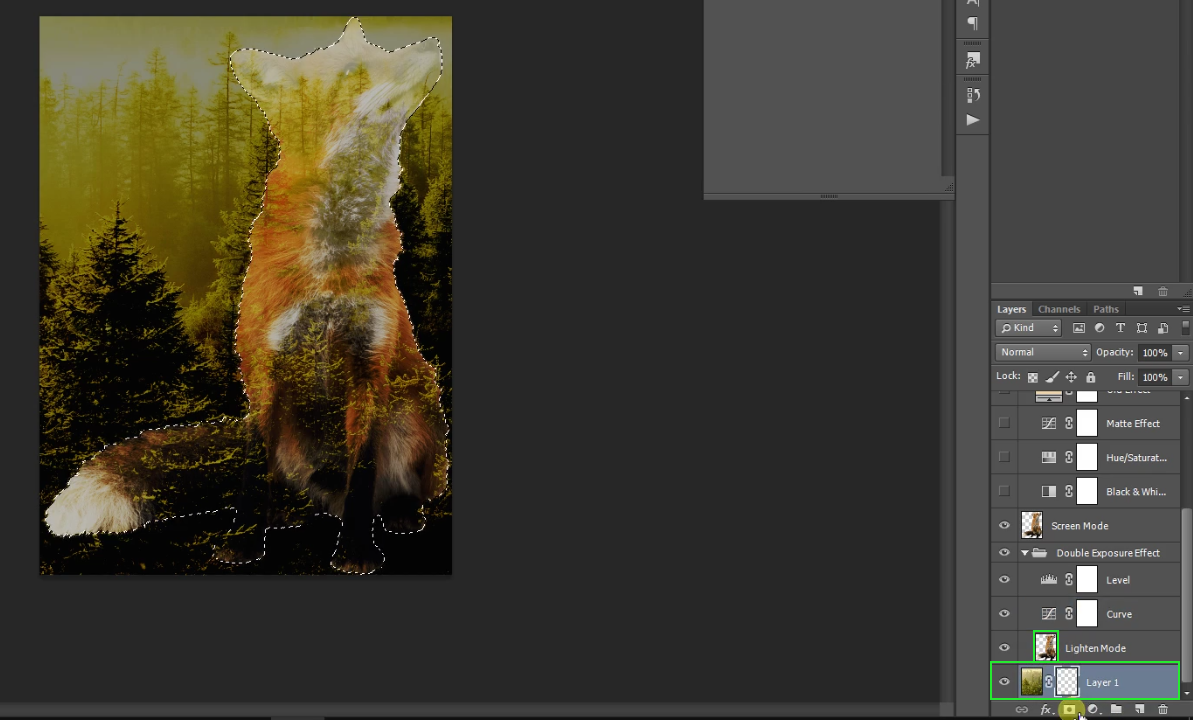 STEP 6. Play with the Enhance Effects like Exposure, Matte, Hue/Saturation, etc according to the requirement